Eight ICC events to take place between 2023 and 2031
Eight ICC events to take place between 2023 and 2031
Jun 02, 2021, 10:36 am
2 min read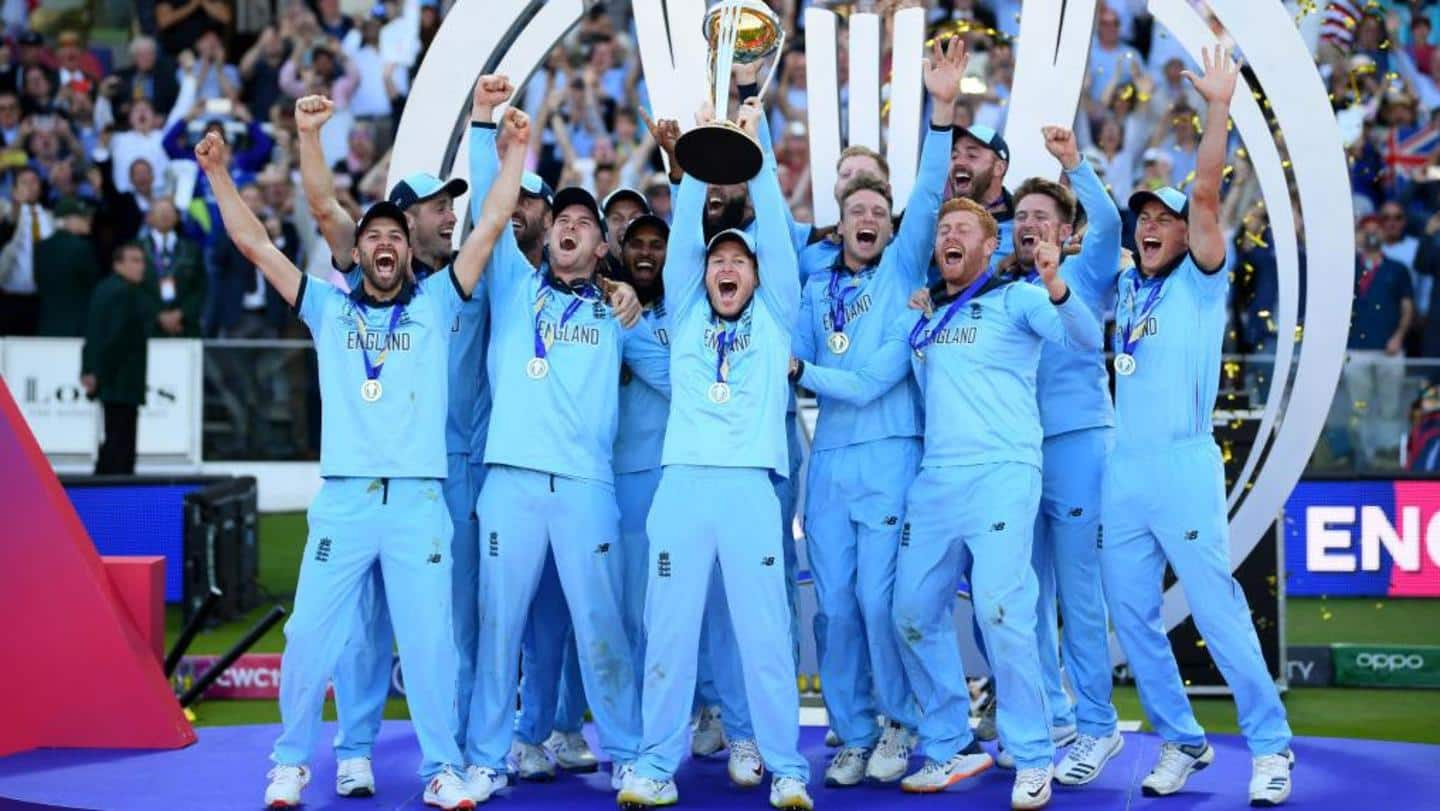 As many as 14 teams will feature in the 2027 men's ODI World Cup after the ICC decided to expand the quadrennial tournament in its next cycle of events. The T20 World Cup, expanded to 20 teams, will now be held every two years. Notably, eight global tournaments will be played in the eight-year cycle (2023-2031), that also sees the return of Champions Trophy.
ODI WC: The revised format features 54 matches
A total of 54 matches will be held in the ODI World Cup (2027 and 2031). The ICC has opted to follow the format that was used in 2003. Notably, 14 teams will be split into two groups, with the top three from each group making it to the Super Six. The four best teams will then proceed to the semi-final.
What about the ODI Super League?
The expansion puts the 13-team ODI Super League in doubt, which is presently the pathway to the World Cup. As per the incumbent format, the top eight teams in the league automatically qualify for the WC. Meanwhile, a further two teams are decided through a qualifier involving the bottom five sides of the league and the top five Associate sides.
T20 WC will be held every two years (2024-2030)
The T20 World Cup will feature 20 teams, split into four groups, with the top two teams from each group progressing to the next stage, the Super Eight. This will be followed by the semi-finals and the final. As many as four editions of T20 World Cup are scheduled to be held in 2024, 2026, 2028, and 2030.
Champions Trophy returns; WTC final to be held four times
The ICC Champions Trophy makes a return in the next cycle of Future Tours Programme (FTP). Notably, the the tournament was scrapped after the previous edition (2017). The 50-over tournament, featuring the top eight ODI teams, will now take place in 2025 and 2029. Meanwhile, the World Test Championship final will be held in 2025, 2027, 2029, and 2031.
A look at the ICC events (men's)
2024: T20 WC (20 teams, 55 games) 2025: Champions Trophy (8 teams, 15 games), WTC final 2026: T20 WC (20 teams, 55 games) 2027: ODI WC (14 teams, 54 games), WTC final 2028: T20 WC (20 teams, 55 games) 2029: Champions Trophy (8 teams, 15 games), WTC final 2030: T20 WC (20 teams, 55 games) 2031: ODI WC (14 teams, 54 games), WTC final