The International Cricket Council bats for cricket in 2028 Olympics
The International Cricket Council bats for cricket in 2028 Olympics
Sep 26, 2018, 12:17 am
2 min read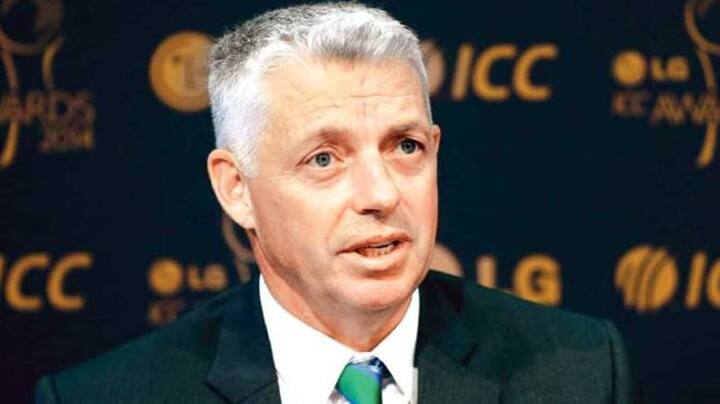 The International Cricket Council (ICC) wants to make cricket an Olympic sport and the governing body is eyeing for a slot in the 2028 Games. However, a lot depends on the BCCI's stance on the same, as the board has issues with National Anti-Doping Agency (NADA). Further, to see cricket at the Olympics, the BCCI must adhere to World Anti-Doping Agency rules.
ICC wants BCCI to adhere to WADA rules
According to a report in The Times of India, ICC CEO Richardson wants the BCCI to adhere to WADA's rules besides finding a solution with NADA. Notably, NADA has been trying to get the BCCI under its scanner since quite sometime. The BCCI, in its response, has maintained that it isn't a national sports federation and isn't keen to come under the anti-doping bodies.
ICC willing to help BCCI agree terms
If it agrees to come under NADA, the BCCI will see interference from the Sports Ministry. "It's for the BCCI to decide how much government interference they can allow. We are trying to help BCCI sort out the issue," said Richardson to The Times of India. Richardson wants a unified response to see the game become an Olympic sport.
'Cricket in Olympics will see the game getting better'
Richardson feels that having cricket in the Olympics will help grow the game and also bring in fans, besides making it better. "At this stage, we need to convince BCCI that it is a good thing for cricket to be in the Olympics from all aspects. It will generate more fans, growth. The game will get better," said Richardson.
Editor's take: BCCI should come forward to foster growth
According to the ICC, the inclusion of cricket in Olympics will help in getting generous government funding in several countries. The BCCI is a cash-rich body, but the same cannot be said about many other boards. Therefore the BCCI should change its stand to foster the growth of cricket. Realistically, it's a tedious task to get the Indian board to agree to it.