#IndiaInEngland: 4th Test Day 2- Key discussion points
#IndiaInEngland: 4th Test Day 2- Key discussion points
Sep 01, 2018, 12:37 pm
2 min read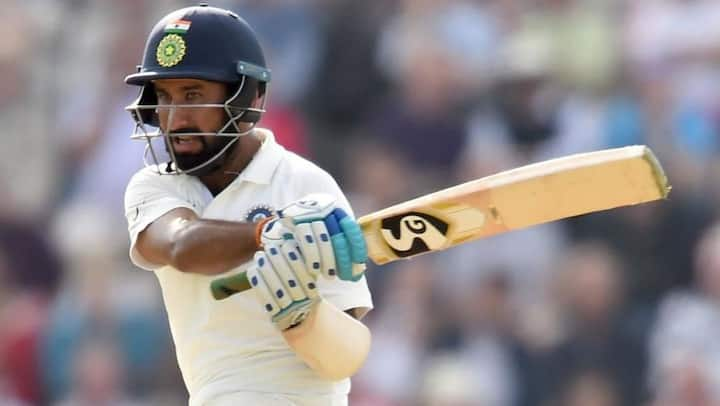 After England managed 246 in the first innings, India took a slender 27-run lead on Day 2 of the fourth Test at Southampton. England finished the day at 6/0, trailing India by 21 runs. India suffered a major collapse with Moeen Ali picking a five-for. Cheteshwar Pujara slammed a rare ton, outside home, to keep the visitors in the game. Here're key discussion points.
India's collapse a familiar tale
India were going strong at 142/2 but almost an hour later, they were reeling at 195/8. They lost six wickets for 53 runs with Pujara scoring the bulk of that. After Kohli's dismissal, vice-captain Rahane departed shortly, which started the collapse of the lower middle-order. Moeen did the damage as the Indian batsmen looked clueless against spin. It looked like we were in 2014.
Moeen the difference for the hosts
The England management deserves credit for going in with Moeen. The southpaw was in great touch earlier with the bat, scoring a fluent 40. After his runs helped the hosts, he was unstoppable with the ball. His 5/63 wrecked India. From Rishabh Pant to Ishant Sharma, he wiped out the lower order, one by one, in quick succession. India haven't cracked the Moeen code.
Root handled the fielding well
Joe Root warrants a special mention for setting up an attacking field especially with Moeen in action. The manner in which he stationed himself at short midwicket, worked against Pandya, who lofted the ball straight to Root. The way England attacked India, post Kohli's dismissal, was a solid ploy. Root rotated his bowlers well and he knew what he wanted on the field.
Pujara puts team ahead and cracks special ton
The industrious, willful and hardworking Pujara played a sensational innings. He held the fort especially with all the wickets falling around him. Pujara was strong and showed the urge of doing something different. The manner in which he ran between the wickets was extraordinary. He defended well and once he settled in, the attack mode was on. He pushed the team to safety.