Hockey World Cup: India coach blames poor umpiring for exit
Hockey World Cup: India coach blames poor umpiring for exit
Dec 14, 2018, 11:06 am
2 min read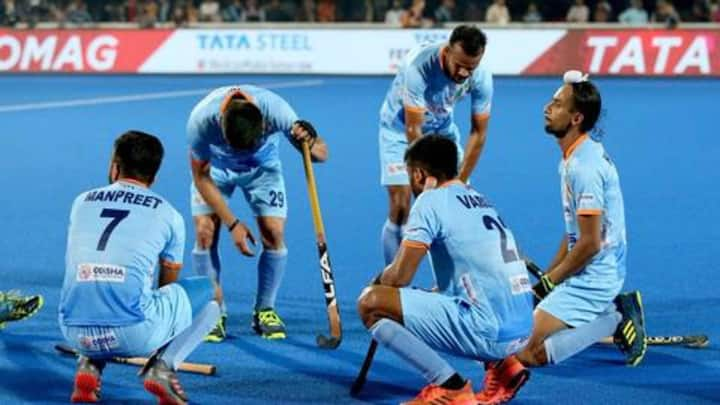 The Hockey World Cup 2018 ended on a sour note for hosts India. The Indian men's hockey team lost 1-2 to the Netherlands in a quarter-final clash at the Kalinga Stadium in Bhuvneshwar. India's chief coach Harendra Singh has gone on to blame the umpiring decisions for his team's exit. Here is more.
Umpires need to improve quality, says India coach
In his post-match press conference on Thursday, Harendra said that it's high time the FIH reviews the performance of umpires. "I would like to tender my apologies. We haven't given what we had to. I am not going to stop today. If they (umpires) don't want to improve, we will continue to face these type of results."
Harendra puts forward serious questions
Harendra went on to question the yellow card received by Amit Rohidas in the 10th minute of the match. He also felt that an opposition player pushing Manpreet Singh from behind, deserved a yellow card as well. "We have lost two major tournaments (Asian Games) this year because of umpiring. Two times we got a card when we hadn't done anything," said Harendra.
India not to lodge any protest
The India coach went on to add that he will not lodge any protest and rather accept the decision. "99.8 percent the referral goes in favor of players. The outcome of a protest has never been good in my career. We accept this gracefully." Skipper Manpreet also backed the coach. "What is the use? We lost. We are out of the tournament."
India's poor WC run against Netherlands continue
The Indian men's hockey team have never gone on to defeat the Netherlands in the World Cup. In the previous meetings at the quadrennial event, India went on to lose 5 times to the Dutch, besides managing just a draw. This 1-2 result was the sixth overall defeat in the WC against the Dutch. Since 2013, this was India's 5th defeat against Netherlands.