IOA claims Indian football team not good enough for ASIAD
IOA claims Indian football team not good enough for ASIAD
Jul 03, 2018, 08:24 pm
2 min read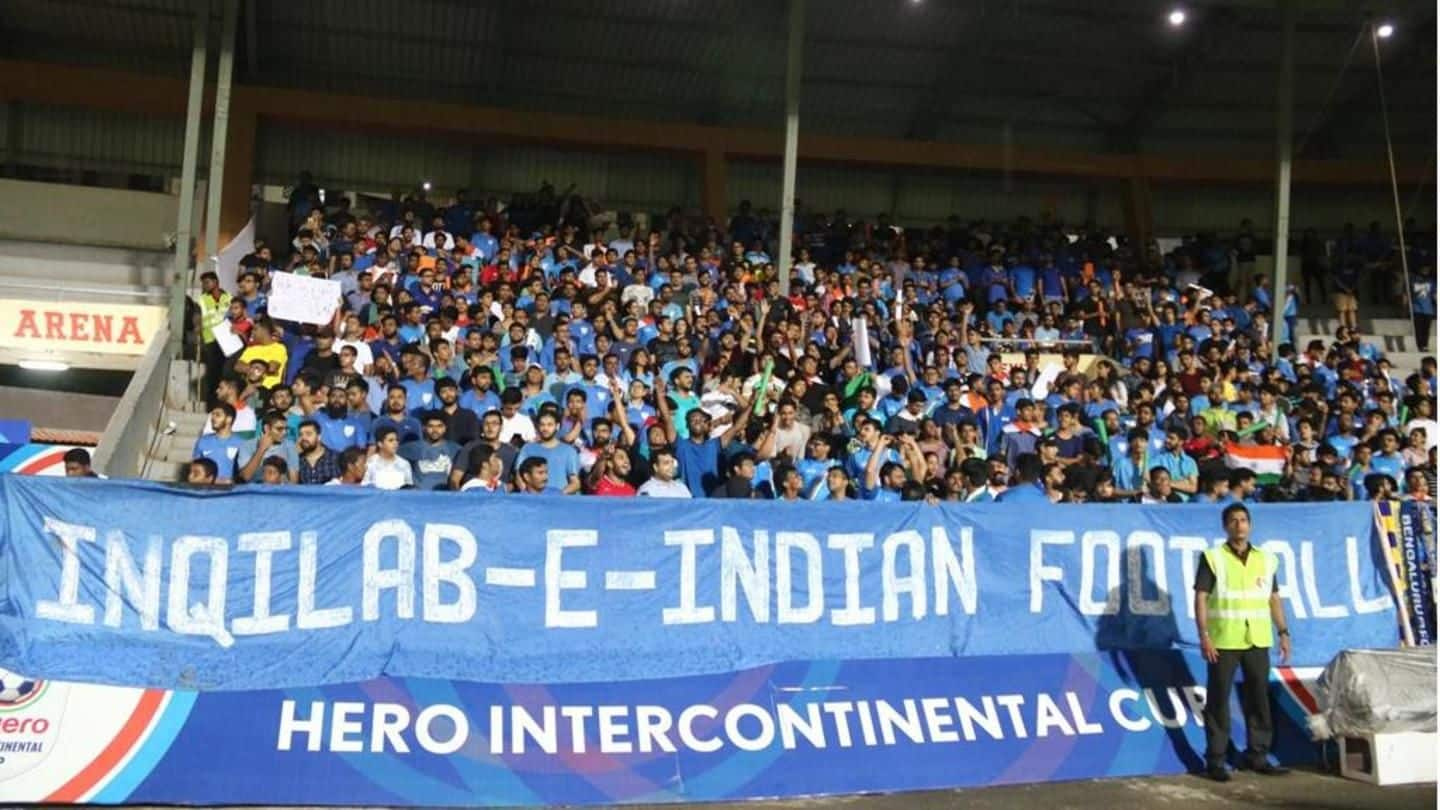 A shocking decision by the Indian Olympic Association (IOA) will see the Indian football team skip the 2018 Asian Games. The IOA believes that Indian football team has no chance of winning a medal at the tournament. Notably, they have been invited to participate at the 2018 Asian Games, which gets underway in Indonesia next month.
IOA claims that it is following Government guidelines
The IOA has taken an executive decision following Government guidelines. As per the guidelines, India will send only those teams, which are within the top 8 among those nations competing at the Asian Games. India are ranked 13th among the teams competing at the Asian Games. Further, India currently sit on 97th spot in the FIFA rankings.
AIFF pleads IOA, volunteers to bare all expenses
The All India Football Federation (AIFF) has opted to bear all the expenses of the team. The members of AIFF have pleaded the Indian Olympic Association to let the players compete at the coveted tournament, as it would be a great platform for this young side. The AIFF is currently awaiting a reply from IOA boss Narinder Batra.
AIFF left infuriated with IOA
"I wrote a letter to the IOA explaining our disappointment and unhappiness of this decision without really consulting with us and trying to understand what is happening in the football world. If expenses are an issue we are willing to pay," AIFF general secretary said.
India had hosted Under-17 World Cup
If IOA remains adamant, this will be the first time since the 1994 Asian Games the Indian national team would miss out on the quadrennial event. This comes as a surprise after India gave a massive push to football by hosting the Under-17 World Cup last year. Football has started gaining popularity in India, and this comes as a massive blow.