IPL: Five controversies that rocked the cash-rich T20 league
IPL: Five controversies that rocked the cash-rich T20 league
Mar 21, 2019, 10:29 am
2 min read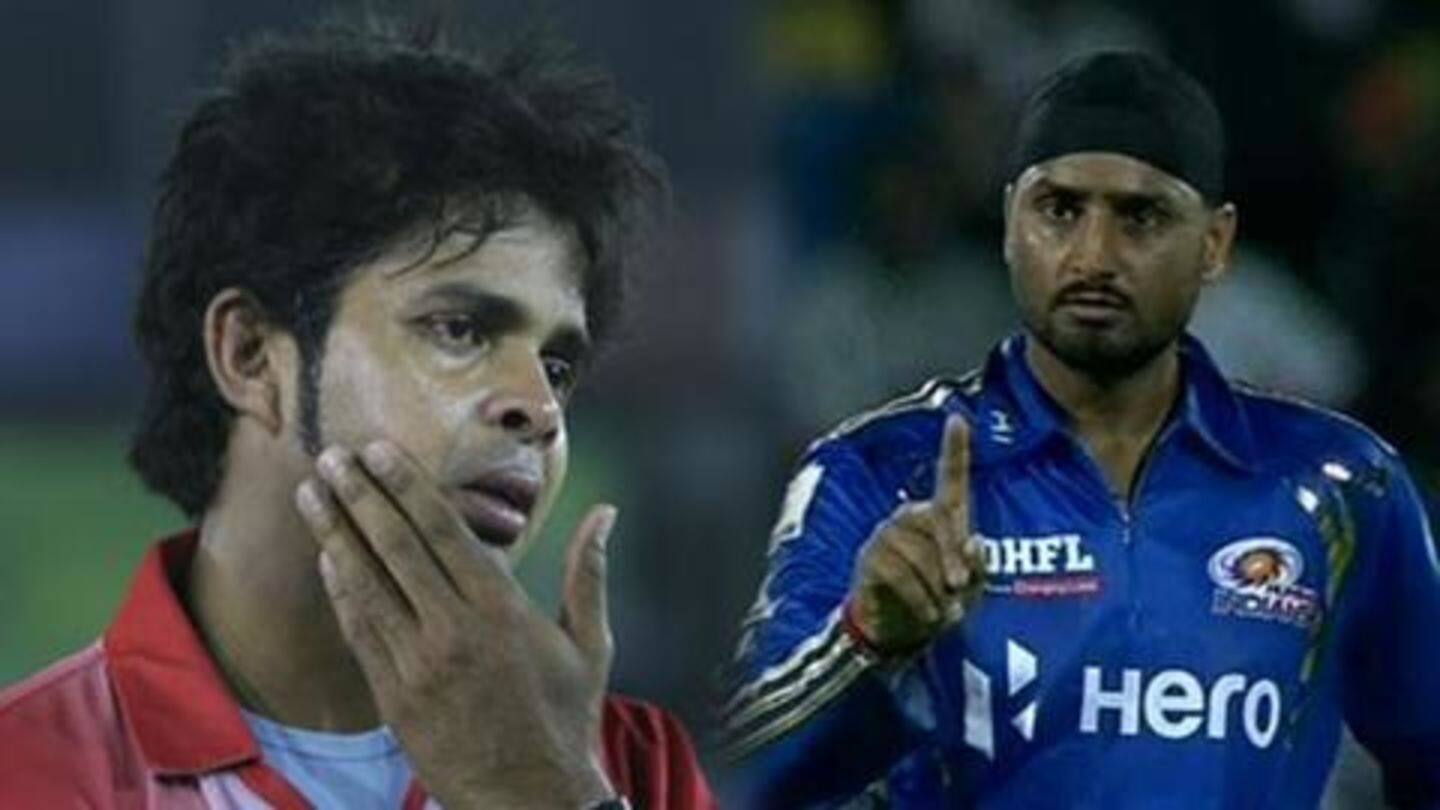 While the Indian Premier League (IPL) is the most cash-rich T20 league in the world, it has also been in the news for its controversies over the years. Starting with Slapgate to the ban on Pakistan players, followed by spot-fixing, the IPL has seen its fair share of controversies. Ahead of IPL 12, let us have a look at the five biggest controversies.
Pakistan players banned from participating
Following the 2008 terror attack in Mumbai, the relationship between India and Pakistan hit a new low, as the terrorists who carried out the ghastly attack were from Pakistan. This act also impacted the cricketing ties between the two nations. Post the inaugural edition in 2008, Pakistan players are yet to participate in the tournament.
Lalit Modi's ouster from BCCI
The first Chairman and Commissioner of the IPL, Lalit Modi had helped the tournament achieve immense success in just two years. However, Lalit was alleged to have done financial wrongdoing, while he was suspended by the BCCI in 2010. In 2013, after he was found guilty of indiscipline and misconduct, he was banned for life by the BCCI.
Shah Rukh Khan banned from entering Wankhede Stadium
In one of the weirdest controversies, Kolkata Knight Riders (KKR) co-owner Shah Rukh Khan was banned from entering the Wankhede Stadium following a spat between him and the security personnel in 2012. It was alleged that Khan had walked onto the ground, after Mumbai Indians (MI) beat KKR, and abused the officials. Khan was banned for five years, but it was revoked in 2015.
Sreesanth, Ajit Chandila and Ankeet Chavan involved in spot-fixing
In what is considered to be the worst controversy to date in the IPL, three Indian cricketers of Rajasthan Royals (RR), Sreesanth, Ajit Chandila and Ankeet Chavan, were alleged to be involved in spot-fixing during IPL in 2013. Following the allegations, there were investigations as the three were found guilty of this heinous crime. The trio was handed life ban by the BCCI.
CSK and RR suspended for two years
The biggest controversy involves two of the successful IPL teams, Chennai Super Kings (CSK) and RR, as they were suspended by the BCCI in 2015. It was done after it was revealed that the officials of the franchises were involved in corruption. The franchises were barred from participating in 2016 and 2017. Both made a comeback in 2018 as CSK won their third title.