Jharkhand CM announces Rs. 10L cash award for silver-medalist Madhumita
Jharkhand CM announces Rs. 10L cash award for silver-medalist Madhumita
Aug 28, 2018, 03:33 pm
1 min read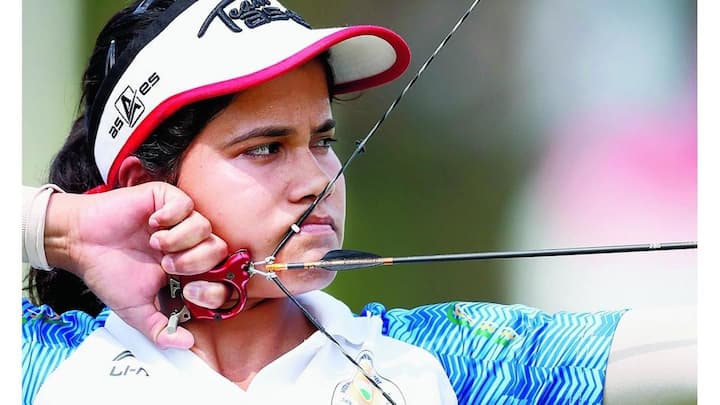 Jharkhand Chief Minister Raghubar Das today announced a cash award of Rs. 10 lakh for archer Madhumita Kumari for getting a silver medal in the 18th Asian Games in Indonesia. The Indian women compound team comprising Muskan Kirar, Madhumita Kumari, and Jyothi Surekha Vennam today, lost 228-231 to Korea in a contest that went down to the wire till the final set of arrows.
#AsianGames2018: Das congratulated Madhumita on Twitter
दुनिया भर में भारत का , तिरंगे का गौरव बढ़ाने के लिए झारखण्ड सरकार राज्य की बेटी मधुमिता को 10 लाख रुपये की प्रोत्साहन राशि देगी। आप झारखण्ड की बेटियों और युवाओं के लिए प्रेरणा बन गईं हैं। खूब मेहनत करें, राज्य का, देश का नाम रोशन करें।#AsianGames2018 pic.twitter.com/RoAxNFGosG

— Raghubar Das (@dasraghubar) August 28, 2018
Government to give her Rs. 10 lakh as encouragement
Congratulating Madhumita on winning the silver medal in archery, Das said, "You have become an inspiration to the daughters and the youth of Jharkhand. Work hard and bring laurels for the country and the state." "The Jharkhand girl made the country and tricolor proud and for this feat, the government will give her Rs. 10 lakh as encouragement money," an official release said.