Journalist Boria Majumdar slams Wriddhiman Saha, will serve "defamation notice"
Journalist Boria Majumdar slams Wriddhiman Saha, will serve "defamation notice"
Mar 06, 2022, 12:06 pm
2 min read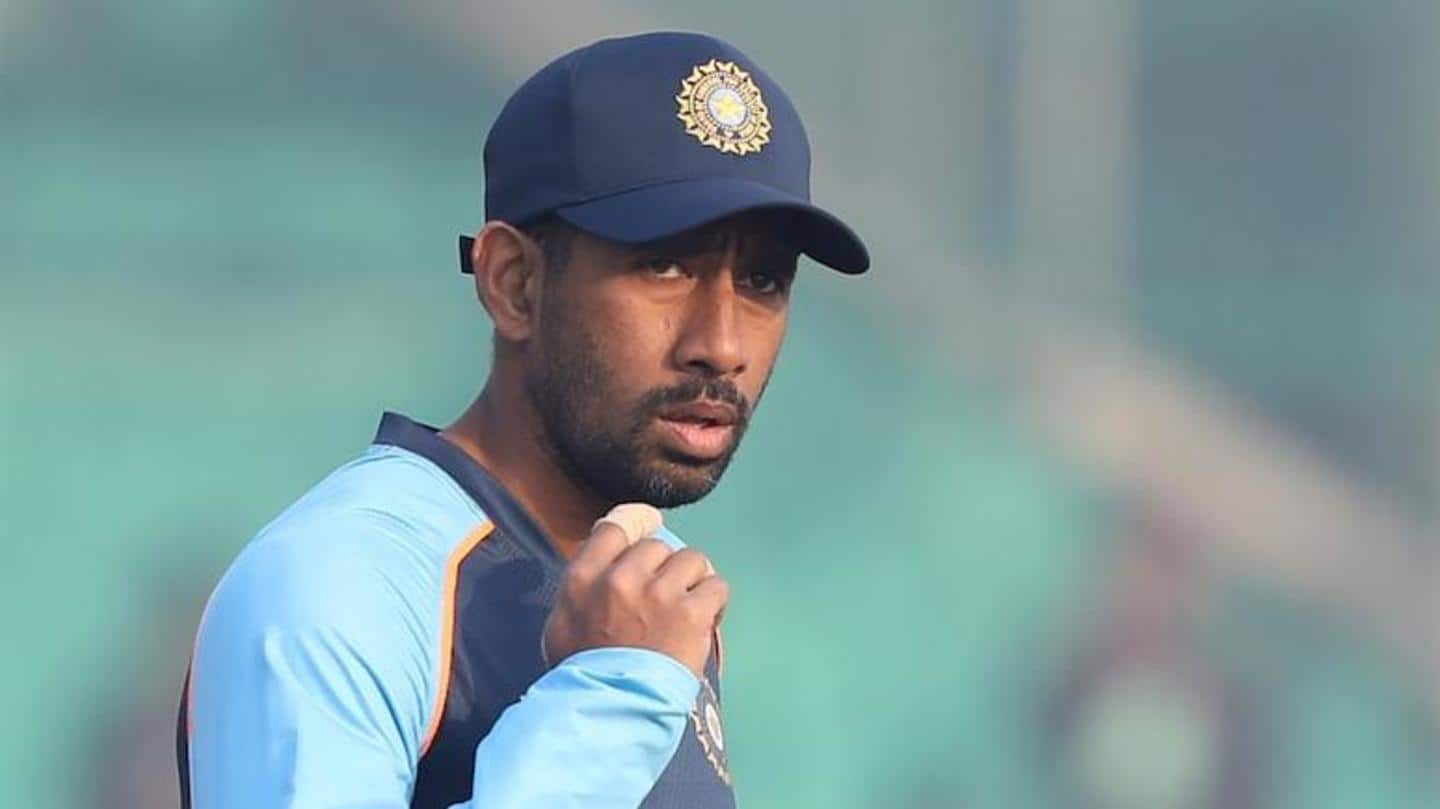 Indian journalist Boria Majumdar has accused senior cricketer Wriddhiman Saha of "doctoring and tampering" screenshots of their messages. In a video released by the former on social media, Majumdar clarified the chat that Saha had put out was a doctored version of a conversation between the two. Majumdar said he will serve Saha a "defamation notice". Notably, Saha had not named the journalist publicly.
Why does this story matter?
In an apparent violation of journalistic ethics, a reporter had threatened Saha for not returning their calls for an exclusive interview, last month.
Saha made headlines after getting dropped from India's squad for their Test series against Sri Lanka.
He had shared a screengrab of a WhatsApp conversation with a journalist, now confirmed to be Boria Majumdar, on Twitter.
Here is what Majumdar said
"He could have put out the tweet on 13th, when the message was sent. He got a bid of 2 crore. But he waited till 19th, when he was dropped from the team, doctored the message, and put it out in a manner at 10:12 PM so as to garner public sympathy and play the perfect victim card," Majumdar said in the video.
There are always two sides to a story. @Wriddhipops has doctored, tampered screenshots of my WhatsApp chats which have damaged my reputation and credibility. I have requested the @BCCI for a fair hearing. My lawyers are serving @Wriddhipops a defamation notice. Let truth prevail. pic.twitter.com/XBsiFVpskl

— Boria Majumdar (@BoriaMajumdar) March 5, 2022
Saha had told the BCCI about the incident
Saha, on Saturday, informed that he had told the Board of Control for Cricket in India (BCCI) about the incident. "I have told the committee everything I know. I have shared all the details with them. I can't tell you much right now. BCCI has asked me not to talk about the meeting outside as they will answer all your queries," Saha told reporters.
After all of my contributions to Indian cricket..this is what I face from a so called "Respected" journalist! This is where the journalism has gone. pic.twitter.com/woVyq1sOZX

— Wriddhiman Saha (@Wriddhipops) February 19, 2022
Saha has represented India in 40 Tests
Wriddhiman Saha has represented India in 40 Tests, having scored 1,353 runs. As a wicket-keeper, Saha has registered 92 catches and 12 stumpings. In February, he informed that head coach Rahul Dravid shed light on the roadmap for Saha. Dravid told Saha that the team will be moving on from him. Saha was recently demoted to Group C of the BCCI central contracts list.