Paris Saint-Germain wanted Kante to join them post World Cup
Paris Saint-Germain wanted Kante to join them post World Cup
Sep 15, 2018, 06:51 pm
2 min read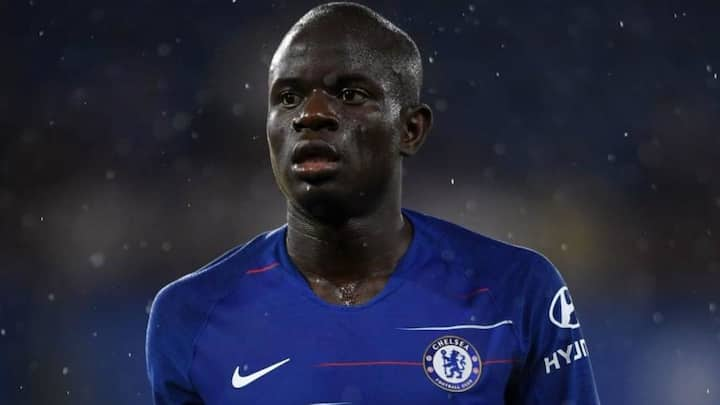 Chelsea mid-fielder N'Golo Kante, recently, revealed that Paris Saint-Germain had contacted him regarding a probable transfer post his World Cup triumph in Russia. The French star was an integral part of the Leicester City team that defied all odds to win the Premier League in 2015-16. Since 2016, he has become a vital cog in the Blues set-up as well. More details follow.
Had no intention to move: Kante
Even though Kante did admit that there was an offer from PSG, he said that he had no intention of leaving Chelsea. The mid-field maestro stated that he had no urge of going anywhere else after the World Cup. He added that the Blues were counting on him and he is feeling good with the club and wants to play at Stamford Bridge.
How Kante's transfer would have helped PSG?
In a bid to become one of the best clubs across Europe, PSG have started building a strong squad boasting of players like Neymar, Mbappe, and Dani Alves among others. The addition of Kante would have solidified their mid-field and made them serious contenders for the Champions League, the holy grail of club football which PSG want to win at any cost.
Chelsea have offered him a new lucrative contract
Although there are three years left in his contract, N'Golo Kante has been offered a new deal by Chelsea and he, too, wants to extend his association with the London club. Reportedly, Chelsea have offered him a contract with weekly wages of £290,000, the highest ever in the club's history. This has been done mainly to dissuade him from considering a move to PSG.
Kante's journey from King Power Stadium to World Cup triumph
The past three years have changed N'Golo Kante's image, from an unknown player in a small club to one of the most accomplished mid-fielders of this generation. He was an integral part of Leicester, which won the Premier League in 2015-16. Notably, he helped Chelsea achieve the same in 2016-17. Kante's World Cup triumph with France was the cherry on top of his achievements.