Here's who Virat Kohli considered as his childhood hero
Here's who Virat Kohli considered as his childhood hero
Sep 08, 2019, 06:21 pm
3 min read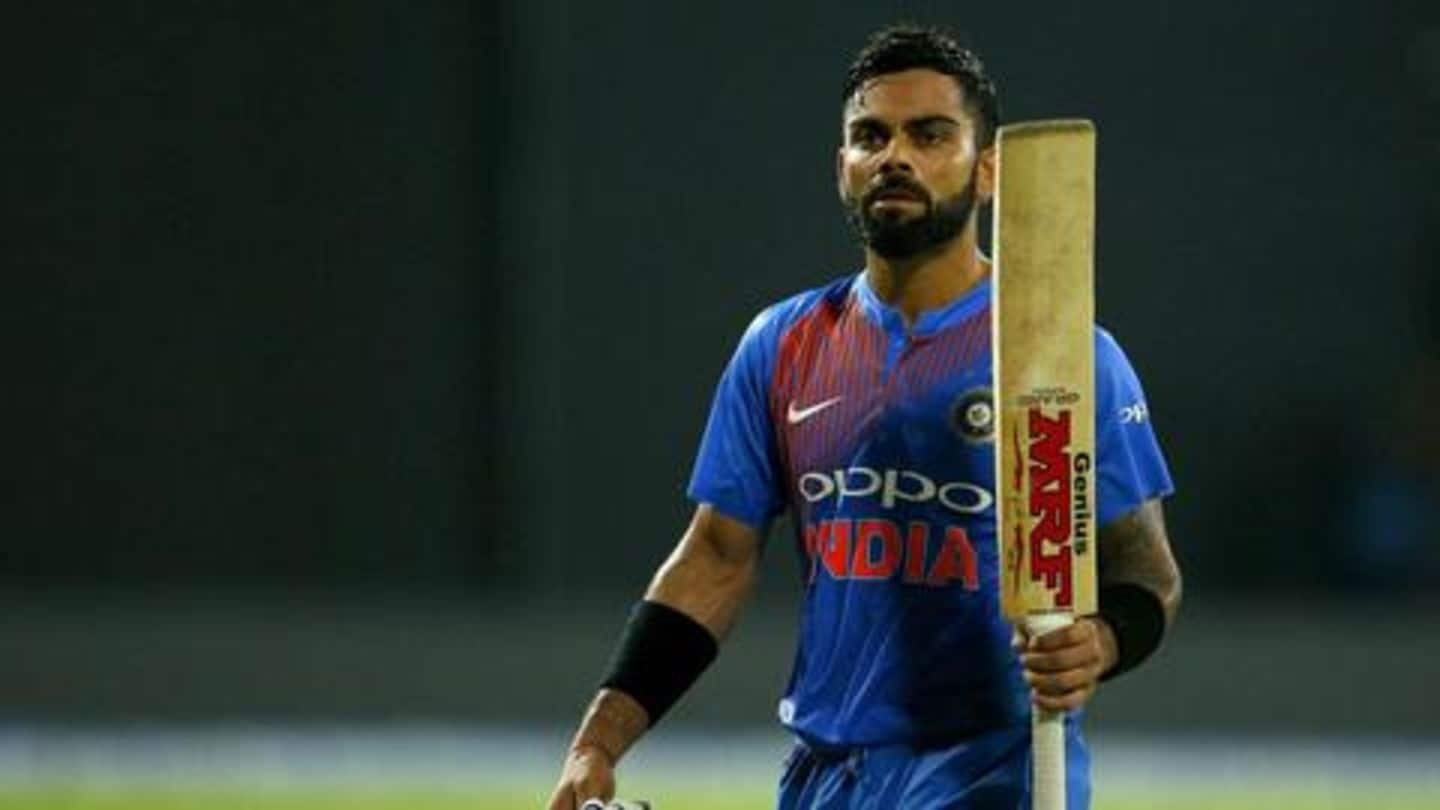 Virat Kohli is undoubtedly one of the best batsmen in modern cricket today. Also, every modern cricketer has admired and considered a former player as his idol, who has inspired him/her in some manner to become the cricketer he/she is today. Same is the case for Virat Kohli, as he has revealed that at a point, he wanted to be like Sachin Tendulkar.
Kohli was fascinated by Tendulkar's unprecedented batting skill
"What he did from the pure skill point of view, just the way he was able to bat, was so much more different to anyone else and that just fascinated me," Kohli was quoted as saying during a sports show, 'In Depth with Graham Bensinger'.
Kohli could not take his eyes off while Tendulkar batted
Kohli further said that he used to be so captivated while Tendulkar was batting that he could barely take his eyes off. He was so mesmerized by his batting that he would grab his packet of chips and start munching, asides watching Tendulkar bat for hours. "I used to tell people, I want to be like Sachin," Kohli further said.
Kohli was always confident of chasing down big totals
Kohli also said that he used to wonder when the Indian team faltered while chasing big totals. However, he always felt confident that had he been in the same scenario, he would have chased down a big total with ease. "When I'm in that situation now, everything just takes over, so that's the power of the mind," Kohli further said.
Kohli always wanted opposition to fear him
Kohli further said that he didn't just want to be a player who wanted to go out in the middle and make an impact. However, he instead wanted his opponents to fear him and get him out as quick as possible. "And, if I don't want to be that guy, then there is something wrong in my head," Kohli continued.
Kohli realized in 2012 that India need to change approach
Kohli further stated that it was following the Australia tour in 2012 when he realized that India are not at the same level as Australia, and they needed to change their approach in order to compete against them. "I realized, if we don't change the way we are playing, training or eating, we can't compete with the best in the world," Kohli asserted.
"I wanted to be the best version of myself"
"No point in competing if you don't want to be the best. I wanted to be the best version of myself, and then, based everything around that vision, my approach to the game changed," concluded Kohli.
Kohli and co. eye success against South Africa
As of now, Kohli and his boys are enjoying a good time, having come off a commendable tour of Windies, winning series across formats. With that, they would aim to keep the momentum going as they eye to tame South Africa at home in the upcoming T20I and Test series.