John Cena gets injured, Royal Rumble appearance looks uncertain
John Cena gets injured, Royal Rumble appearance looks uncertain
Jan 26, 2019, 12:30 am
2 min read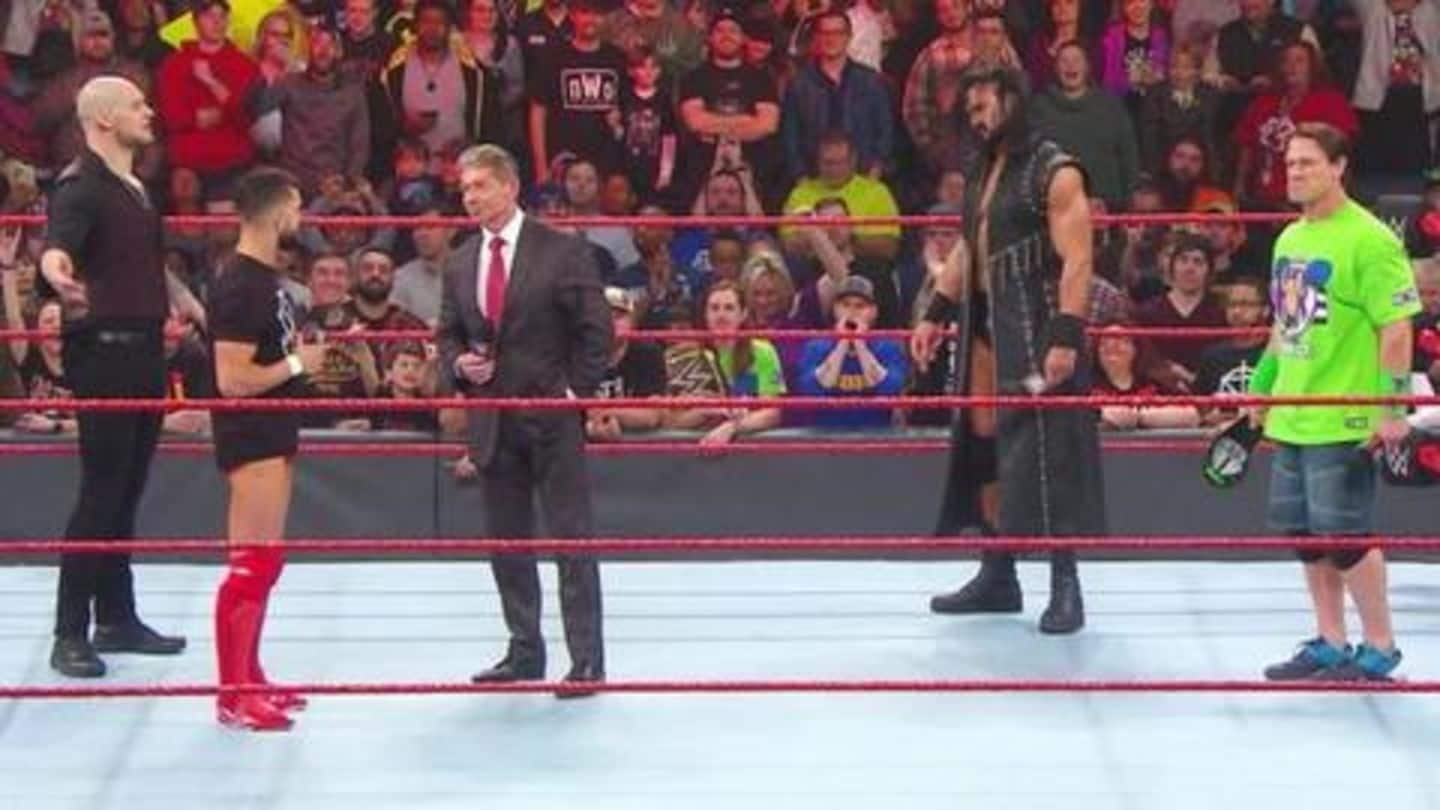 John Cena was booked to compete in the 30-man Royal Rumble event on January 27, but his appearance has now been cast under a shadow of doubt. It has been revealed that he suffered an injury during the Fatal 4-Way match between him, Drew McIntyre, Finn Balor, and Baron Corbin. Here are the latest updates regarding his injury.
How did the injury happen?
Cena injured himself during the match when Balor held him in an ankle lock. He was limping out of the ring after his match got over. The injury has affected his left ankle, and in its statement, WWE said, "The injury was exacerbated earlier today as Cena was training his legs at the gym". The statement added that his Royal Rumble appearance looks doubtful.
John Cena keeps up his "Never Give Up" attitude
Setbacks are a large part of life. People often say "what a bad time to get hurt" or "I can't believe this happened to me now" ask yourself, is there a good time to get hurt? Or be setback? Setbacks are just another chance to find triumph! Never give up!

— John Cena (@JohnCena) January 22, 2019
There are people who think this is a 'work'
Some people believe that the injury which Cena has suffered, is not a legitimate one, but something worked up by WWE. It might have been done to give Cena time to complete shooting for a Hollywood project he has been working on. Such incidents have happened before, when a wrestler was declared injured only to give her/him time to complete another project.
Who can be the potential replacements of Cena?
There can be a few surprise replacements of Cena at the Royal Rumble, with which WWE would want to give fans a surprise. Potential candidates can be Kane, Goldberg or Hulk Hogan who has returned to WWE after a long time. The Undertaker can also make an appearance as WrestleMania is just around the corner and it is time that the Deadman emerges.