A look at unique records scripted by Manchester United
A look at unique records scripted by Manchester United
Jul 31, 2019, 12:50 pm
2 min read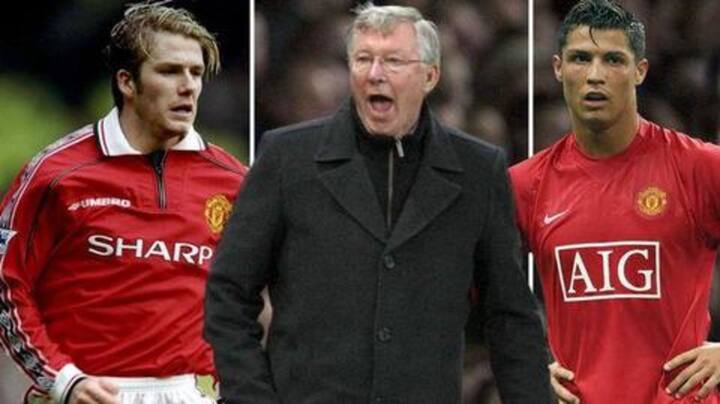 Manchester United undoubtedly have one of the biggest fan bases, not just in England, but all over the world. Being a record 20-time Premier League title holders, United have produced several legendary players. They enjoyed a golden period under the guidance of Sir Alex Ferguson. Here, we take a look at some of unique records scripted by the club and its players.
76,098 fans flock to see United in action
A big club certainly draws a huge crowd. In the same light, United's record attendance to date in the Premier League came during the 2006-07 season, when they were up against Blackburn Rovers at home in Old Trafford. A capacity crowd of 76,098 saw United maul Blackburn 4-1, as legendary players Paul Scholes, Michael Carrick, Ji-Sung Park and Ole Gunnar Solskjaer netted one each.
Wayne Rooney: United's goal-scoring machine
United have produced several legends but one went pass all in terms of scoring goals. Wayne Rooney, who had a glorious 13-year career with United, was a goal-scoring machine. He scored a whopping 253 goals in 559 matches. He also went past Sir Bobby Charlton's record of 249, as he cemented his legacy in United's Hall of Fame.
Cristiano Ronaldo: United's silverware man
There is no doubt that Cristiano Ronaldo is one of the greatest footballers, United have ever produced. His magical performance at the club led to him winning a number of personal accolades: Ballon d'Or: 2008 European Golden Shoe: 2008 FIFA World Player of the Year: 2008 UEFA Club Footballer of the Year: 2008 FIFA Puskas Award: 2009 No doubt, he is still dearly missed.
Ferguson: The man who gave United a whole new identity
Whenever we talk about greatest managers of all time, Sir Alex Ferguson would be one of the first few names. Having managed a record 1,500 games, he won 895 matches, with a win percentage of 59.7. He helped United win 38 titles, while he interestingly also won several individual awards in his 27-year tenure. Legend indeed!
A look at some other Untied records
Biggest league win: 10-1 vs Wolverhampton Wanderers (1892) Most appearances: Ryan Giggs (963) Most goals scored in a match: 6- Harold Halse (1911) and George Best (1970) Record transfer fee paid: Paul Pogba (£89.3 million) from Juventus in 2016 Youngest first-team player: David Gaskell- 16 years, 19 days Oldest first-team player: Billy Meredith- 46 years, 281 days