Maria Sharapova gets wild card entry into 2017 US Open
Maria Sharapova gets wild card entry into 2017 US Open
Written by
Rishikesh Malkhede
Aug 16, 2017, 11:09 am
2 min read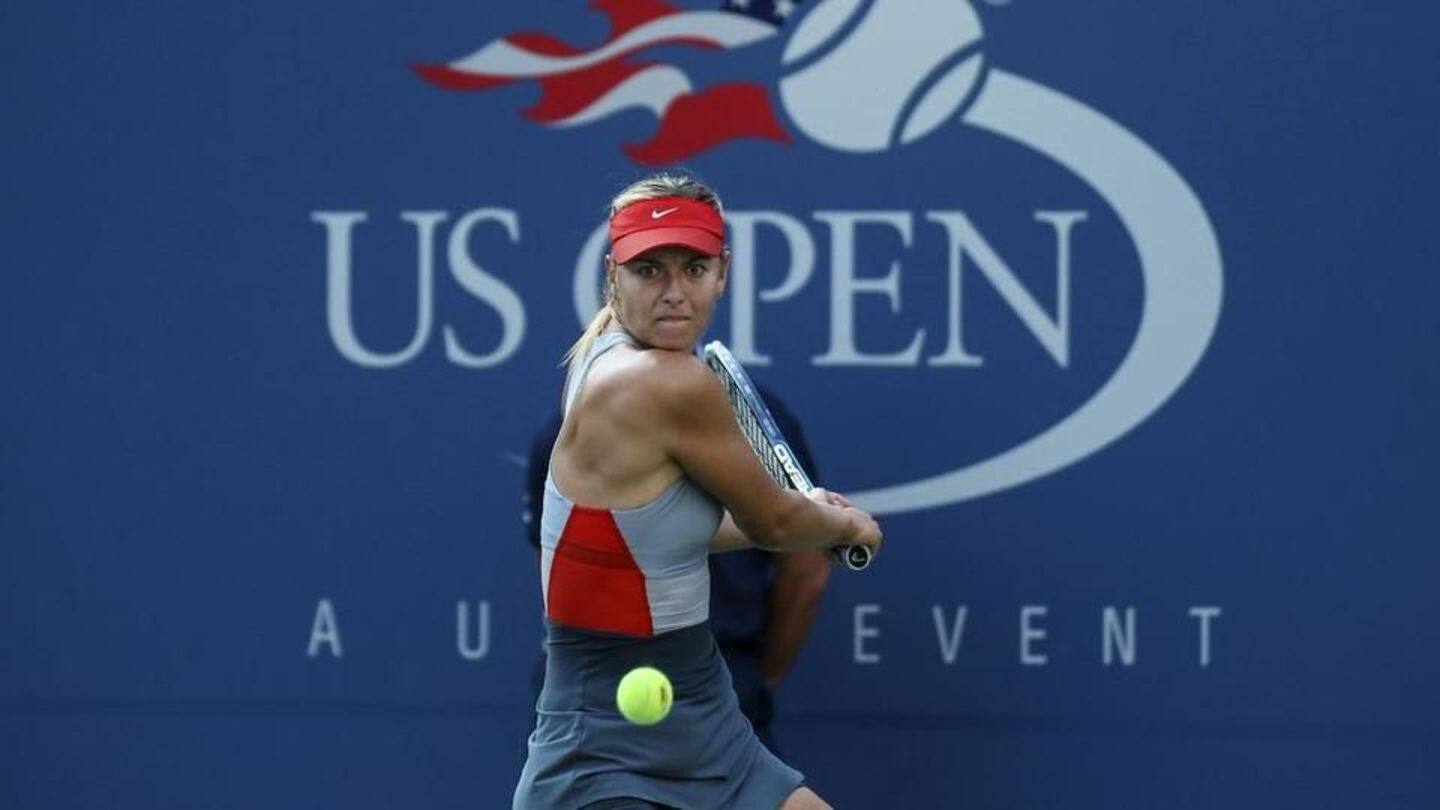 Former world number one tennis player Maria Sharapova is all set to compete at the 2017 US Open after the tournament officials issued a wild card entry to her. Sharapova has already served her 15-month doping ban after she was tested positive for meldonium at the 2016 Australian Open. The 2017 US Open starts from 28th August and will go on till 10th September.
First Grand Slam tournament in 18 months
Maria Sharapova will be playing her first Grand Slam since she was tested positive for meldonium at the 2016 Australian Open. After her suspension was lifted this year, she failed to get a wild card entry into 2017 French Open and Wimbledon.
Will Sharapova be able to make most of this opportunity?
The winner of the 2006 US Open, Maria Sharapova has received wild card entries into non-Grand Slam events, starting with Stuttgart Open. She has played nine matches this season, and has won six of them. However, one of the major concerns for her is thigh injury, which led her to bow out of the entire grass season.
United States Tennis Association (USTA) continued with the tradition of issuing wild-card entries to the previous winners of the tournament. In the past, Martina Hingis, Lleyton Hewitt, Kim Clijsters and Juan Martin del Potro were given direct entry into the main draw of the tournament. However, none of them were suspended by the International Tennis Federation for the use of a banned substance.
The other wild card entries at the $50.4 million prize money competition are Taylor Townsend, Sofia Kenin, Kayla Day, Brienne Minor, Ashley Kratzer and Amandine Hesse.