Formula 1: Records held by Red Bull's Max Verstappen
Formula 1: Records held by Red Bull's Max Verstappen
Sep 07, 2019, 07:43 pm
2 min read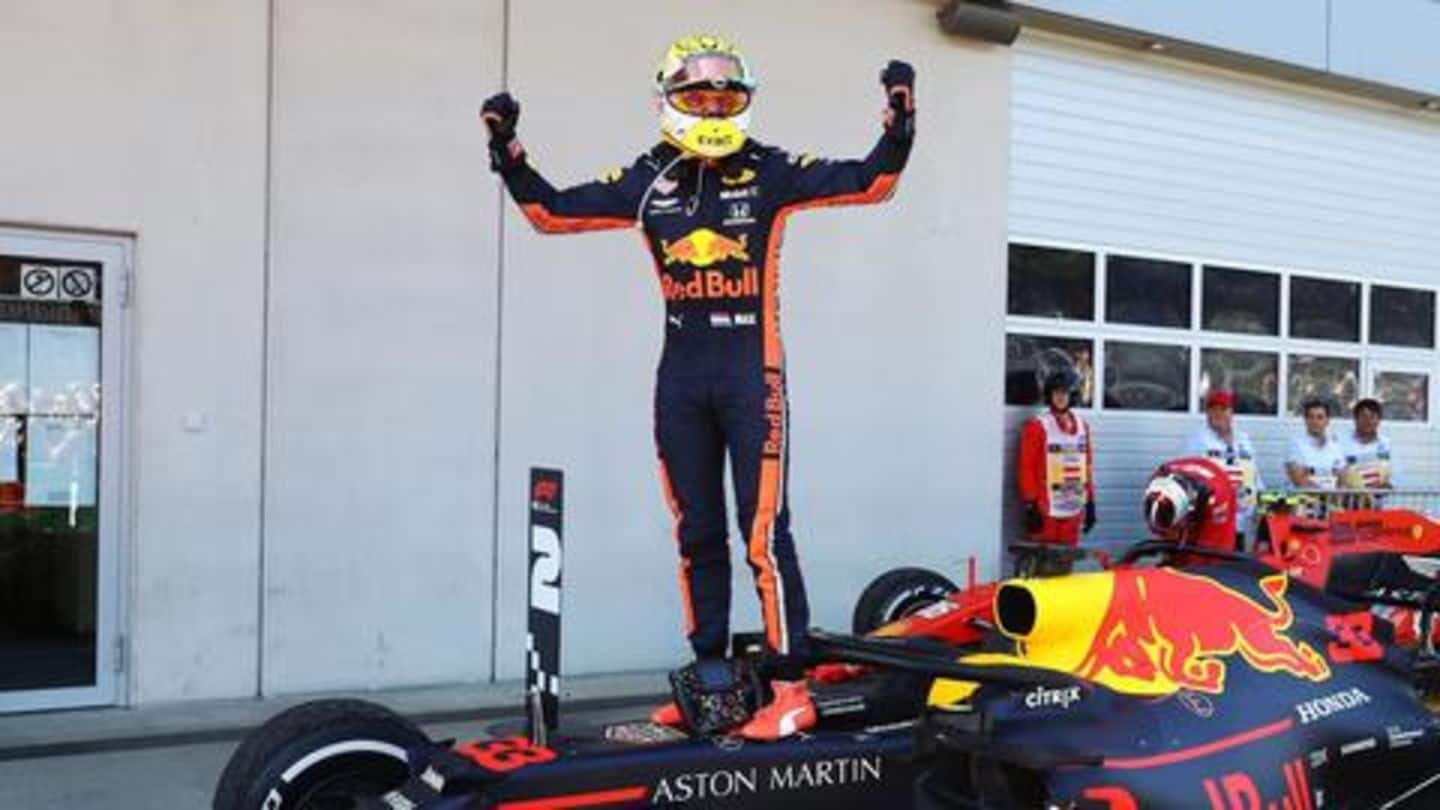 Red Bull's Max Verstappen has earned a reputation in Formula 1. He has been a consistent driver on the circuit. The rising talent has had a strong 2019 campaign and is third in the driver standings. He is 12 points above Ferrari's Sebastian Vettel. Verstappen finished fourth last year. Here we present the records held by Verstappen in F1.
Verstappen is F1's youngest ever points scorer
Verstappen made his F1 debut with Toro Rosso in 2015. At 17 years and 166 days old, the Dutchman went on to become F1's youngest ever driver on his debut at the Australian Grand Prix. He then set the record as F1's youngest ever points scorer at the very next race in Malaysia. He was 17 years and 180 days old.
The Dutchman is the youngest winner in F1
Verstappen became the youngest ever to win an F1 race. He won the Spanish Grand Prix with Red Bull Racing in 2016 at the age of 18 years and 227 days. With this, he became Netherlands' first ever F1 winner. He also became the youngest driver to lead a race besides being the youngest driver to score a podium finish.
A look at the key career stats of Verstappen
Verstappen has taken part in 91 races so far in his career. He has won seven races, besides finishing on the podium 27 times. The Dutchman has collected 851 points and has set the fastest laps on seven occasions. He has set one pole position.
A series of many firsts for Verstappen
Verstappen is the youngest multiple Grand Prix winner. The promising driver is also the youngest to win the same Grand Prix multiple times, besides being the youngest to win the same Grand Prix in successive years. On August 3, 2019, he became the first-ever Dutch F1 driver to take pole position for the Hungarian GP.