Michael Hussey hails Dhoni's ability to stay calm
Michael Hussey hails Dhoni's ability to stay calm
Apr 14, 2020, 06:41 pm
2 min read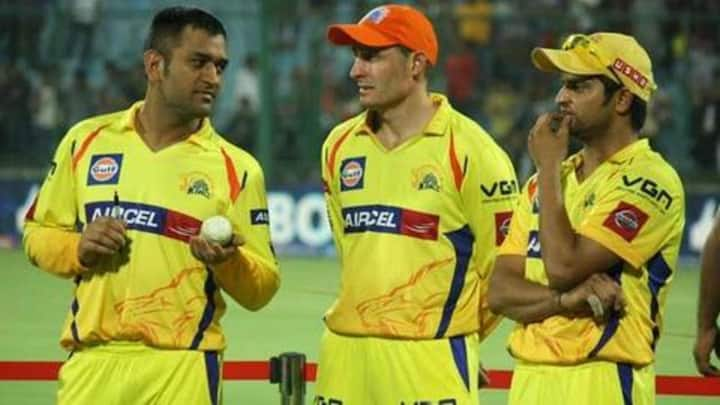 Former Australian batsman Michael Hussey heaped praise on MS Dhoni, terming him the greatest finisher of all time. The southpaw, who has also represented Chennai Super Kings in the IPL, believes Dhoni's propensity to stay calm under pressure makes him esoteric. Hussey also reiterated that the CSK skipper is resilient and does not take much time to move on from a defeat.
Dhoni can make opposition captain blink first, says Hussey
"Dhoni is the greatest finisher of all time that the cricketing world has ever produced. He can keep his cool and make the opposition captain blink first and knows when he needs to clear the ropes. He has that kind of self-belief," Hussey stated.
Dhoni doesn't panic in crunch situations
Hussey described how he grabbed certain tactics while playing under Dhoni. "I tried not to let it reach 12 or 13 runs an over. I learnt this from Dhoni. He is incredible. He believes that he who panics last wins the game," he said. He added, "Dhoni would keep his cool, and keep it longer because the pressure is on the bowler as well."
CSK were crowned champions in 2018
The former Indian captain has led CSK to three IPL titles in 2010, 2011 and 2018 respectively. His recent IPL form has been spectacular. In 2018, he scored 455 from 16 matches at 75.83, while his average further culminated to 83.20 in the following season. Michael Hussey is the third highest run-scorer for CSK, having racked up 2,213 runs at 40.98.
Dhoni knows how to run the team, feels Hussey
Hussey lauded Dhoni's profound leadership and support staff for CSK's success. "Supportive owners who let the coach (Stephen) Fleming and captain Dhoni decide how to run the team, excellent chemistry between the coach and the captain," he said. He added, "This has built an excellent continuity in the team. Once you have continuity, you build relationships and trust that otherwise takes time to grow."
Dhoni became the first IPL skipper with 100 wins
Interestingly, CSK have qualified for every playoff in the history of IPL (except 2016 and 2017 due to ban). The Dhoni-led side has made eight appearances in the final. Last year, Dhoni became the first ever IPL skipper with 100 wins.