Saving a life more important than a gold medal: Phelps
Saving a life more important than a gold medal: Phelps
Aug 18, 2018, 02:19 pm
2 min read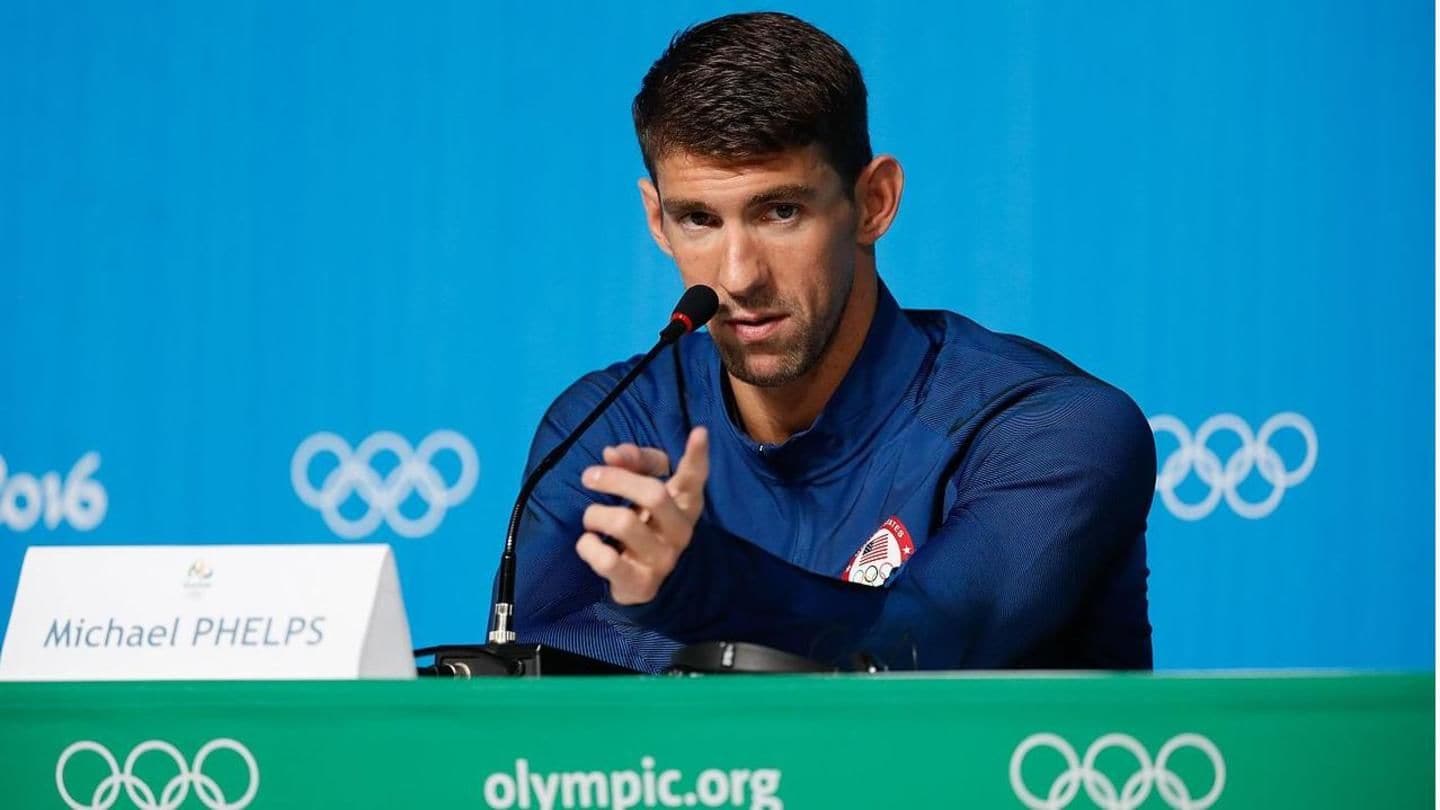 Renowned Olympic swimmer Michael Phelps has opened up again about his ongoing battle with depression, hoping he can help others who struggle with the disease. "I'd like to make a difference, I'd like to be able to save a life if I can," Phelps said yesterday in an interview with CNN. "For me, that's more important than winning a gold medal," he said.
Watch the brave athlete opening up about his depression
Phelps had a shining Olympic career in swimming
Michael Phelps won 23 gold medals and 28 medals overall in a glittering Olympic career that stretched from the 2000 Sydney Olympics through the 2016 Rio Games.
Depression had been staying with Phelps from a long time
"I was able to do some incredible things in the pool and I struggled outside as well. There was a point in my life when I didn't want to be alive," Phelps said. Phelps has spoken before of falling into depression after each Olympics he competed. It hit a low point after the 2012 London Games when he stayed in one room for days.
The fight with depression is still not over
The 33-year-old, now married and a father of two, said his battle with depression hasn't ended. "Two to three weeks ago I went through a scary depression spell," Phelps said. "This is something that's going to continue to happen in my life," he added.
Phelps gives credit to his wife Nicole for immense support
Phelps said speaking to a therapist was useful, as was the help of his wife, Nicole. "My wife is my rock and my everything and helps me through everyday life. I definitely wouldn't be who I am without her," Phelps said. "I do like who I am and I'm comfortable with who I am. I couldn't say that a few years ago," he added.