R Ashwin is our number one spinner, says MSK Prasad
R Ashwin is our number one spinner, says MSK Prasad
Feb 07, 2019, 06:42 pm
3 min read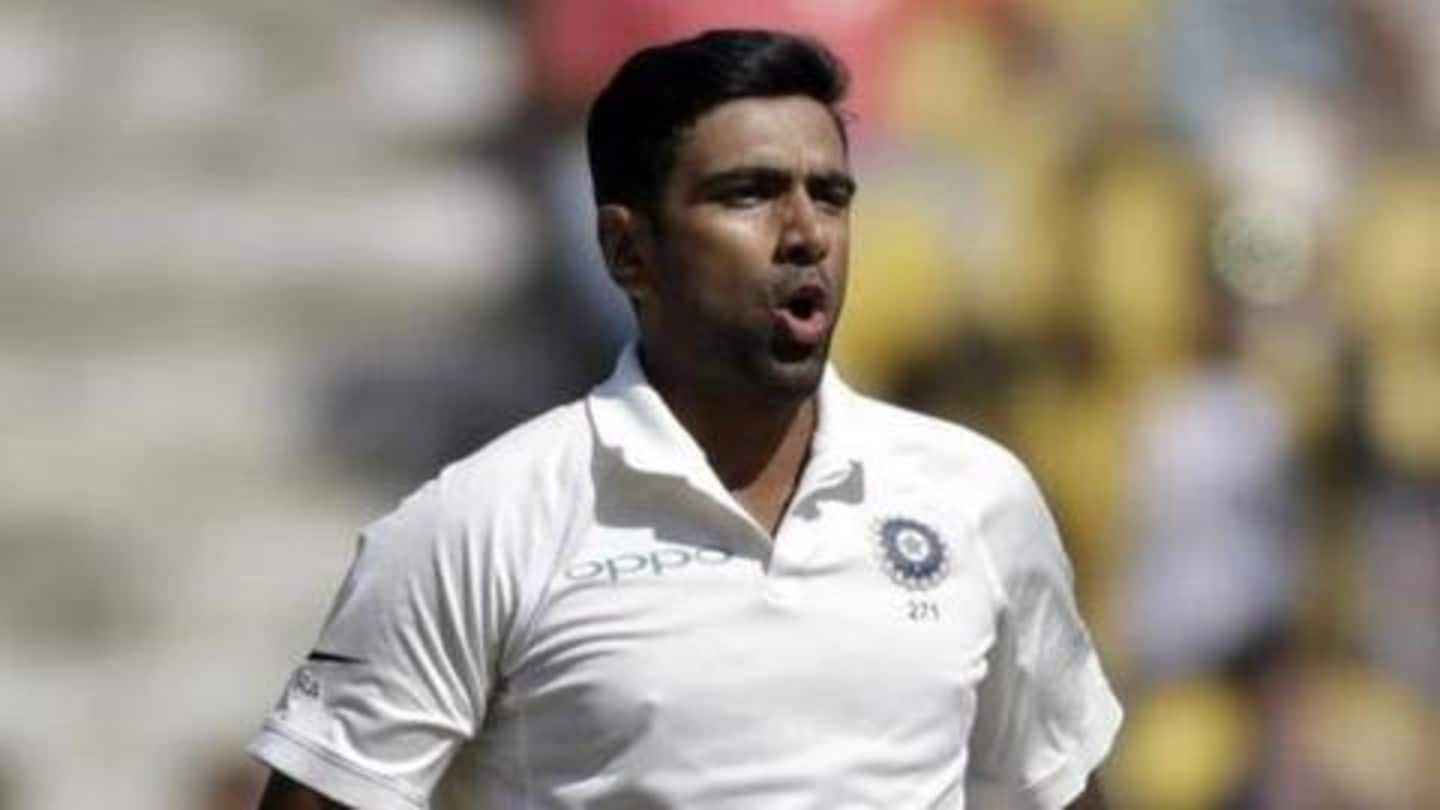 Just a few days earlier, Indian cricket team coach Ravi Shastri had stated that Kuldeep Yadav will be backed as the leading spinner in the upcoming tours. This comment had raised a question about the future of veteran off-spinner R Ashwin. But now chief selector MSK Prasad has said that it is Ashwin, who is the number one choice in Tests. Here is more.
Ashwin's injury issues a worry in recent times
Ash's recent fitness issues remain a major concern. The premier off-spinner missed five out of India's 12 overseas Tests since the tour of South Africa, which had started in January 2018. Ash also lost his place in the white-ball format more than 18 months ago. Kuldeep and Yuzvendra Chahal have become the main weapons for India in ODIs and T20Is.
Ash is our premier spinner: Prasad
According to a report in The Hindu, Prasad has backed Ash as the premier spinner in Test cricket. "Undoubtedly. There are no two ways about it. Ashwin is our number one spinner and he is one of the best spinners in the world. In fact, every country we play, they always plan against Ashwin first compared to other spinners. He is our premier spinner."
Ash recently missed three Tests against the Aussies
Ash was left out of the starting XI in the third Test against South Africa. Injury sidelined him from the last Test in England, besides the three Tests against Australia. Prasad has backed Ash to make a strong return. "I am sure as a professional he knows what's the fitness level that's expected of him. Injuries are part and parcel of the game."
What had Shastri claimed?
In an interview to Cricbuzz, Shastri claimed that Kuldeep is the one the team will pick if there is an option to choose one spinner. "He plays overseas Test cricket and he gets five wickets, so he becomes our primary overseas spinner. Going ahead, if we have to play one spinner, he is the one we will pick," said the head coach.
Wrist spin the way forward in Tests: Shastri
"Even in Test cricket, it is going to be the age of wrist spin, especially in overseas Test cricket. The way he bowled in Sydney, he becomes our number one spinner in overseas Test cricket," said Shastri.
It will be an interesting phase ahead: Our take
It remains to be seen how things take charge from here on. These are two strong statements by two important men in Indian cricket. Ashwin will need to sort out his injury concerns. He will definitely be selected in the side, but for the time being it will be interesting to see what does the management decide. Virat Kohli's decision would also be vital.