Manchester City are back on top in the Premier League
Manchester City are back on top in the Premier League
Feb 07, 2019, 06:19 pm
2 min read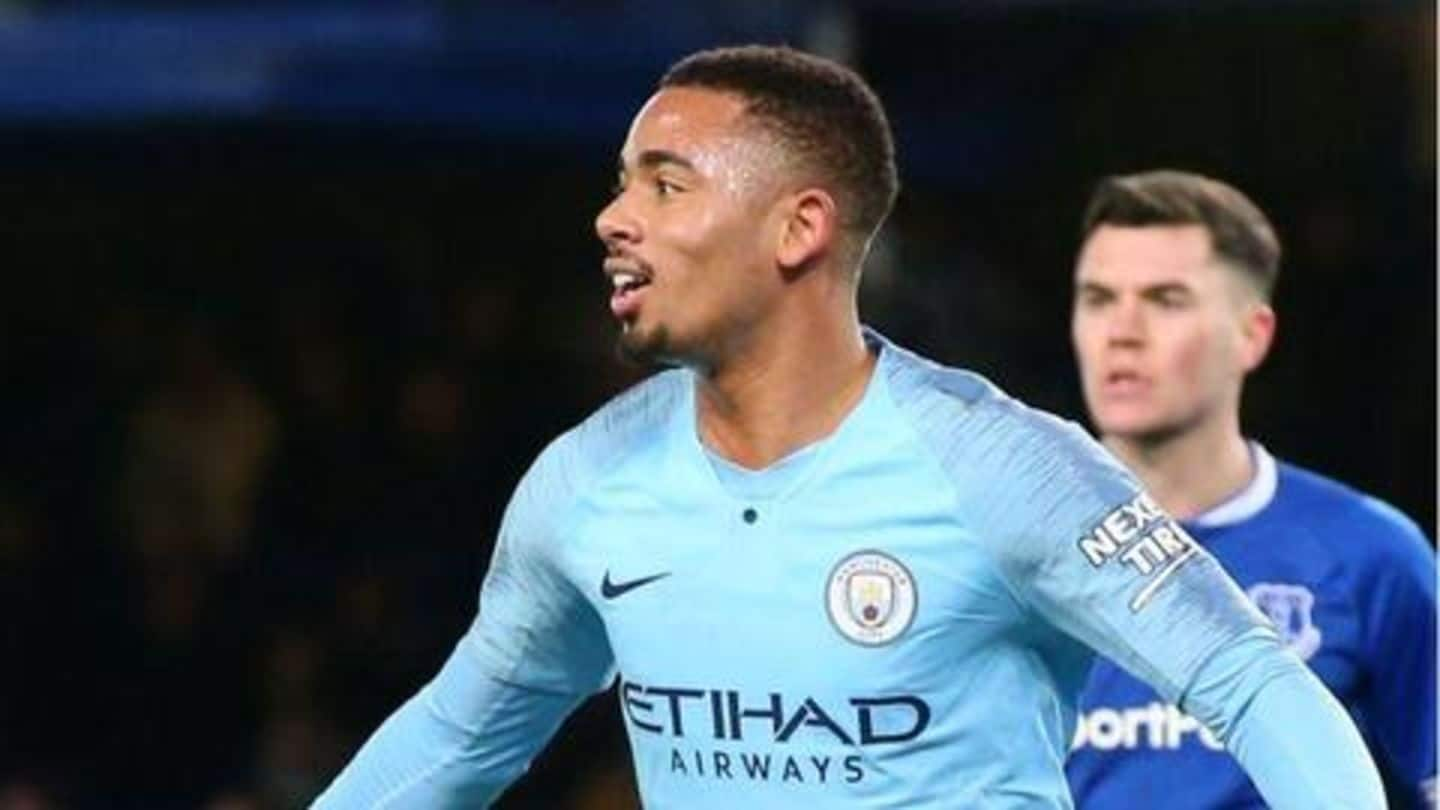 Pep Guardiola has weaved his magic once again, and now defending champions Manchester City are back on top of the league table of the Premier League. City defeated Everton with a scoreline of 2-0, and have equal points with Liverpool. City are leading the league table on goal difference but Liverpool have a match in hand. Can Guardiola guide City to another league title?
Liverpool have wasted opportunities to solidify their position
Liverpool made a brilliant start this season, and have just lost one match so far. However, what has been troubling them since the season began is a lack of a great finisher, and this has now proved to be their bane. Had Liverpool not wasted four points in their draws against West Ham and Leicester, they would still have been comfortably on the top.
City have reached the top, but troubles haven't ended
In their match against Everton last night, City showed their usual dominance, keeping 62% of the possession. They had a great passing accuracy of 85%, and if City continue playing like this, things can get difficult for Liverpool. However, it should be kept in mind that Liverpool have a game in hand and can bounce back to the top any time.
How are Liverpool looking ahead of their Premier League matches?
Liverpool should ideally be wary of the schedule ahead, which includes matches against the likes of Manchester United and Bayern Munich. What will trouble them the most is their injury concerns with Trent Alexander-Arnold and Joe Gomez still recovering. Klopp will have to think of a way to keep all his players fresh and not lose any unnecessary points from now onwards.
The Mohamed Salah situation has finally been handled
Liverpool had concerns if Mohamed Salah would be able to play in the business end of the season as matches of the Africa Cup of Nations are scheduled in March. Egypt will face Niger and Nigeria on March 22 and 26 respectively. However, to the relief of Liverpool fans, the Egyptian FA has announced that Salah will not be called up for these fixtures.