National Sports Day: Athletes who overcame all odds
National Sports Day: Athletes who overcame all odds
Aug 29, 2019, 05:16 pm
3 min read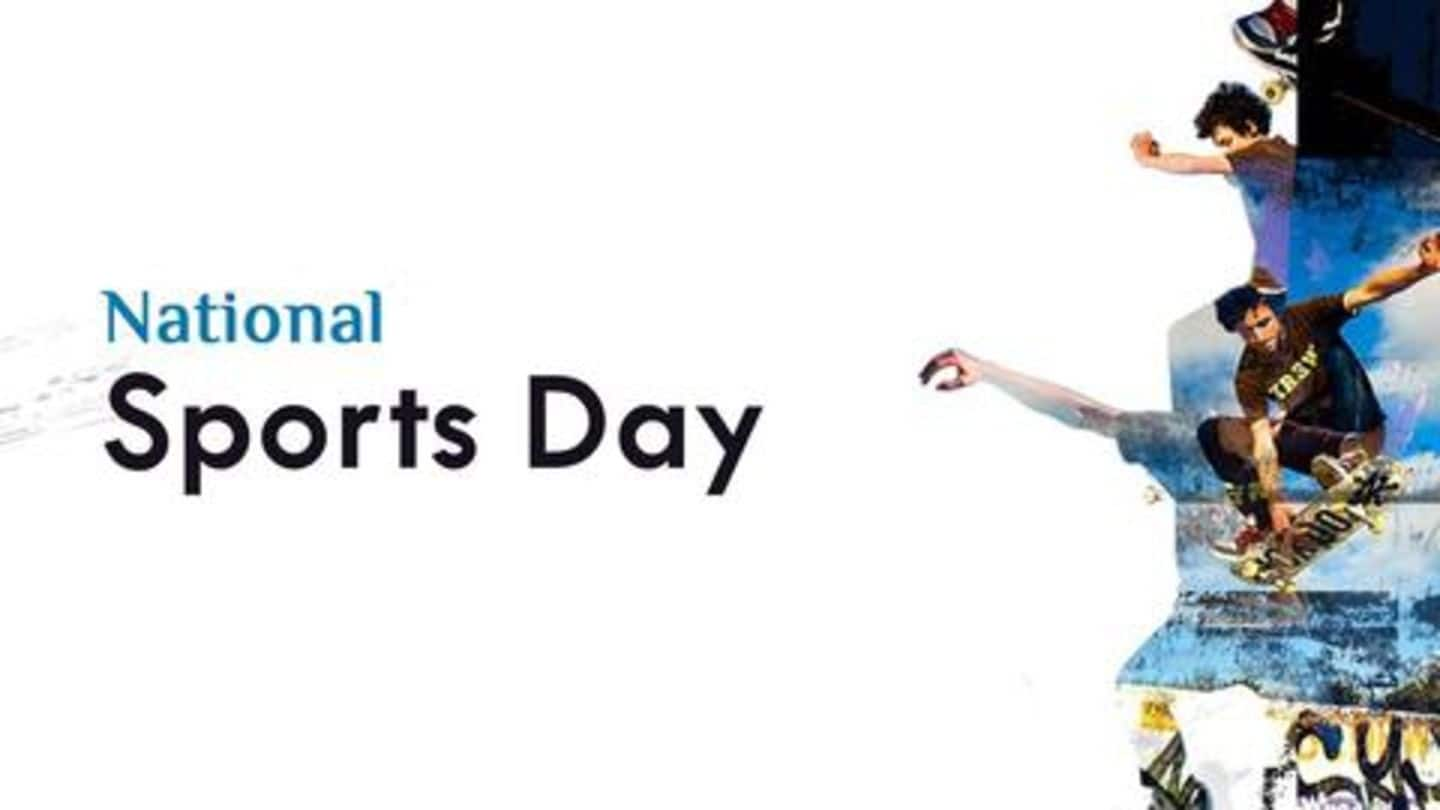 Sports, be it of any kind, is played by a number of athletes across the globe. As a result, it has seen a number of legendary athletes and sportsperson being created. India too has produced a number of legendary athletes to date across sporting platforms. As India celebrates its National Sports Day on Thursday, we present the athletes who overcame all odds for success.
Why is National Sports Day celebrated?
As per a definition by Wikipedia, "National Sports Day is a public holiday, celebrated in various countries, to honor the national sports teams and sports traditions of those countries." In India, it is celebrated on August 29 during the birth anniversary of the legendary Indian hockey player, Late Major Dhyan Chand, to honor his legacy, who gave a new dimension to field hockey.
Major Dhyan Chand: The Magician of hockey
The list starts with the legend himself, Chand. While he wasn't initially fond of the sport, he started playing it after he joined the British Indian Army. He was deprived of practice during the day session, owing to his army commitments, as he practiced during the night under the faint moonlight. Nonetheless, he still mastered the sport and won three Olympic golds for India.
MS Dhoni: From footballer to a cricketing legend
MS Dhoni, who was an avid sports lover, initially used to play badminton and was a brilliant goalkeeper while playing football in his school. Although he was never into cricket, given a chance, he excelled in wicket-keeping and also impressed with the bat. It is then, he decided to pursue cricket full-time, as he became the only second Indian World Cup-winning captain.
Hima Das: From footballer to a sprint sensation
Hima Das, who is referred to as Dhing Express, has already made a tremendous name for herself in track sport for India, having won twin Asian Games gold. However, she had originally begun her career as a footballer. Upon realizing that prospects were near to zero for women's football in India, she decided to give up her love for football and became a sprinter.
Dutee Chand: Another sprint sensation with hyperandrogenism
Speaking of defying odds, sprinter Dutee Chand, who too has been an Indian sensation, for winning silver medals in Asian Games, had an unique case. In 2014, she was deemed incapable of competing due to hyperandrogenism. However, she fought against it at the Court of Arbitration for Sport (CAS), which after investigations over-ruled the testosterone rule. She was cleared to compete again.
Deepa Malik: A sensation among para-athletes
While most remember Deepa Malik for her silver-winning performance during 2016 Rio Paralympics in Shot Put, her journey has been a tough one. She has been battling spinal tumor treatment, along with chest-below paralysis, for almost 20 years. Nonetheless, she has set an example for para-athletes, winning medals in Javelin Throw and Discus Throw as well, proving that disability is not a bar.