Neymar reportedly 'okays' move to PSG
Neymar reportedly 'okays' move to PSG
Jul 29, 2017, 10:13 am
2 min read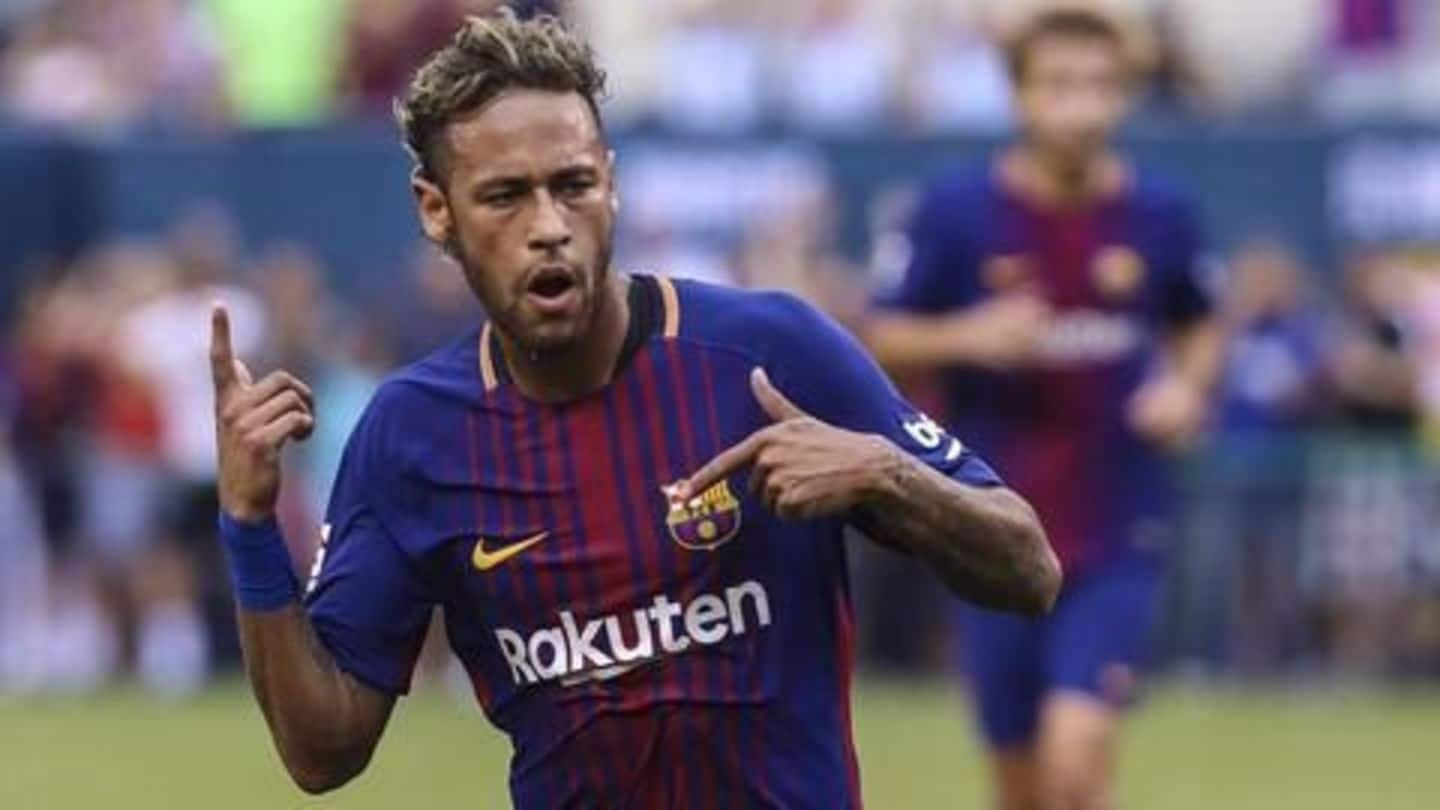 According to RMC Sport, Barcelona star Neymar has decided to make a move to French club Paris Saint-Germain. If it goes forward, the €222 million record-breaking deal would be the most most expensive transfer in the history. The 25-year-old who won major laurels with Barcelona, is eager to leave the club so as to come out of the shadow of Lionel Messi.
The jaw-dropping €222 million deal
The stunning €222 million is the release fee that PSG would need to shell out to land Neymar at Parc des Princes. A big signing like Neymar is what PSG needs right now to propel them to the next stage and compete at the highest level. According to sources, the player has also expressed his intentions to leave Barca to his teammates.
Neymar's trophies with Barcelona
After joining Barcelona in 2013, Neymar's team has won the Champions League trophy, two La Liga titles, and three Copa del Rey trophies.
Training ground bust up and China promotional event cancellation
Neymar's PSG transfer gossip picked up steam with the latest episode during training. The Brazilian stormed out of training after a furious bust up with Barca teammate Nelson Semedo. Adding fuel to the rumour mills, Neymar cancelled a 'greet & meet' promotion event in Shanghai as he was "busy with transfer issues", according to a company involved with the event.
Barcelona president says he is powerless to stop Neymar
When asked about the brouhaha surrounding Neymar's future, Barcelona president, Josep Bartomeu, said that he was powerless if the striker wants to leave. "You know that players decide if they want to leave, they can decide. But as far as Barcelona, we want him and we need him," he told in a New York Times interview.
If and when done, Neymar's transfer, will be a significant in many ways. Neymar, currently the third best player in the world after Ronaldo and Messi, at his prime, moving from a giant club like Barcelona to a significantly less-popular club and to only the fifth big European league, is a big win for French football. This opens up doors for other such moves.