BCCI to cancel IPL opening ceremony: Details here
BCCI to cancel IPL opening ceremony: Details here
Nov 06, 2019, 12:23 pm
2 min read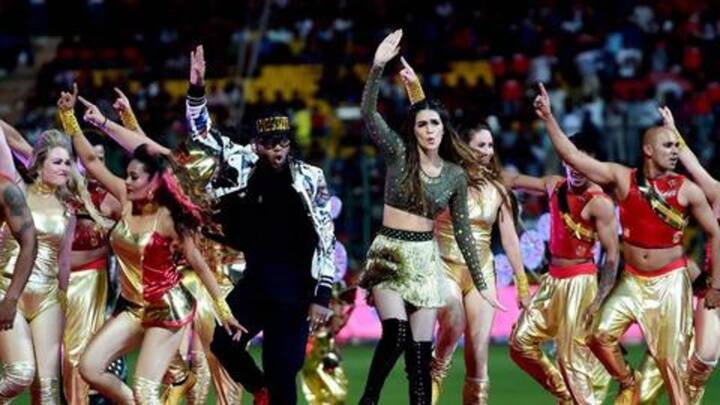 Over the years in the Indian Premier League (IPL), we have had an opening ceremony on the eve of the tournament. However, from IPL 13 onwards, there could be no such ceremony at all. The IPL Governing Council met at BCCI headquarters in Mumbai to discuss various issues ahead of the tournament next year. Here are the details.
What did we see regarding the IPL ceremony so far?
The GC, chaired by former Indian Test batsman Brijesh Patel, discussed a major non-cricket decision which was the scrapping of the extravagant IPL opening ceremony. Generally, the IPL opening ceremony used to typically be organized like a Bollywood awards night or a concert. Over the years, several international performers like Akon and Katy Perry performed, besides acts by Indian actors and stars.
What happened last season regarding the opening ceremony?
The IPL opening ceremony was not held in the last edition as well. The Committee of Administrators (CoA) had decided to allocate the money required to host the ceremony, to the families of the martyred CRPF jawans, killed in the Pulwama terror attack. Over 40 jawans were killed in the attack carried out by terrorist organization Jaish-e-Mohammed.
The opening ceremonies are a waste of money: BCCI official
"The opening ceremonies are a waste of money. The cricket fans don't seem to be interested, and the performers have to be paid a lot," a BCCI official told The Indian Express.
In IPL 2018, six captains skipped the opening ceremony
Back in 2018, six of the eight IPL franchise captains missed the opening ceremony barring Mumbai Indians and Chennai Super Kings. This was because it was held before the first match of the tourney and was logistically impossible for everyone to attend. The other captains had to shoot their part a day earlier, which was then shown during the ceremony.
Decision to skip ceremony a good move: Our take
The decision to not have an IPL ceremony is a positive one. It is just a waste of time in having performances that do not suit things logistically. To have the tournament started straightaway is a mature decision and things make sense here.