Dhoni could be a guest commentator during India-Bangladesh D/N Test
Dhoni could be a guest commentator during India-Bangladesh D/N Test
Nov 05, 2019, 07:03 pm
3 min read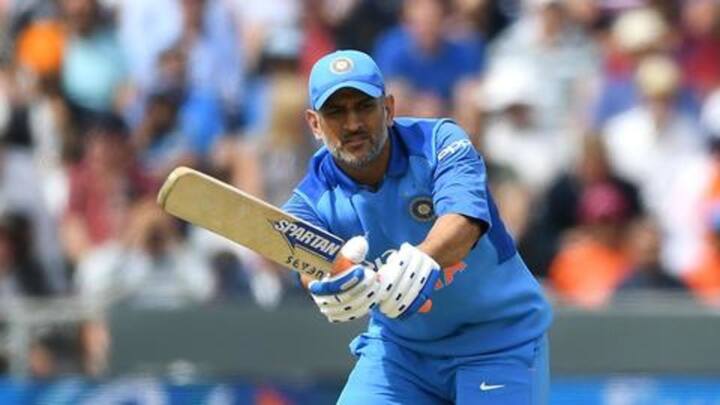 Veteran wicket-keeper batsman MS Dhoni has not been seen in action post India's exit from the 2019 World Cup. However, he could see a return in an unexpected role during India's second Test match against Bangladesh at the Eden Gardens in Kolkata. It has been learnt that Dhoni could be a guest commentator on Day 1. Here's more.
Dhoni to be a guest commentator for Star Sports
India and Bangladesh are set to play their maiden D/N Test at the Eden Gardens. Everybody is looking forward to this historic moment for Team India. And now according to a report in IANS, Star Sports (host broadcaster) is planning to bring on Dhoni as a "guest" commentator for the match on the opening day. This will be a massive moment for everyone concerned.
Former captains to be invited for the first two days
A plan is believed to be proposed by Star to BCCI President Sourav Ganguly for the Day-Night Test. The report adds that all former captains of the Indian cricket team will be invited for the first two days of the match and will be asked to share their favourite moments from India's Test history. This could then see Dhoni also being a part.
A look at the plan proposed
The former Test captains will be invited for the first two days. All captains will line up with current leader Virat Kohli and the team for the national anthem. The captains will also appear on commentary as guests through the day to re-collect their favourite moments. Meanwhile, down memory lane segments recorded with individual captains will be played on the big screen during breaks.
India's training session to be telecast as well
The report also adds that Star Sports is also planning to telecast the training session of the Indian team with the pink ball on the eve of the game. "Free entry to watch India practice on Friday. Live coverage of the practice session on Star. Crowd interaction with legends. Crowd interactions with select India players (at the end of the session)," the plan read.
A lot of excitement surrounding the Eden Gardens Test match
Earlier, the BCCI asked manufacturer SG to deliver 72 pink balls by this week for the match. Meanwhile, former BCCI chief curator Daljit Singh had proposed more grass on the pitch and lesser of the same than usual on the outfield for the D/N Test at Eden. Also, Sachin Tendulkar sounded positive regarding the Test, however, he felt managing dew will be key.