#CoronavirusOutbreak: Manchester City manager Pep Guardiola's mother passes away
#CoronavirusOutbreak: Manchester City manager Pep Guardiola's mother passes away
Apr 07, 2020, 12:42 pm
2 min read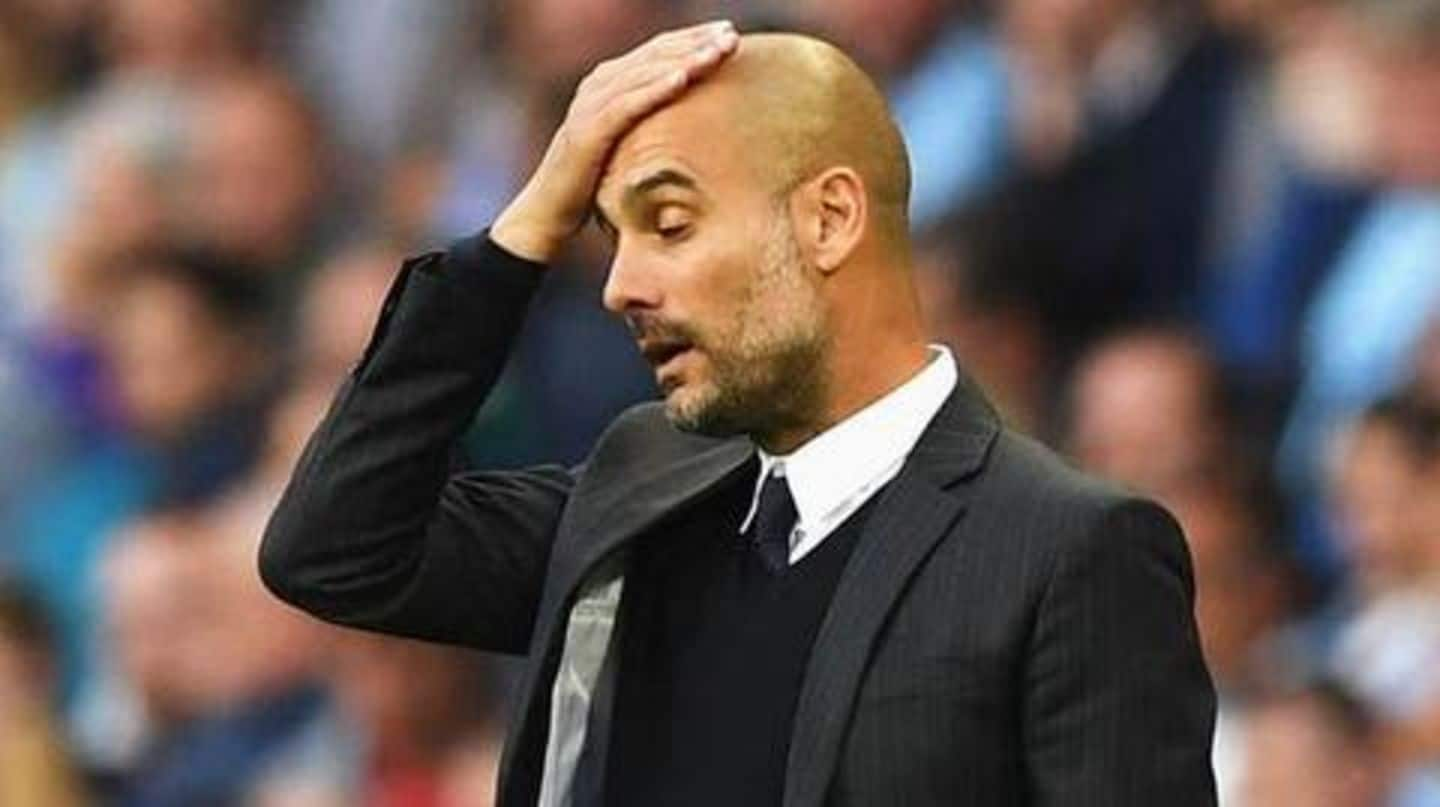 Manchester City manager Pep Guardiola's mother passed away after contracting coronavirus. Her mother Dolors Sala Carrio died aged 82. Spain has been badly hit by the deadly virus which has claimed more than 13,000 lives. Last month, the manager donated £920,000 to help fight the outbreak. Here's more on the loss faced by Barcelona.
'We are deeply saddened by the loss of Dolors Sala'
Manchester United posted on social media to say the club was "saddened to hear this terrible news. "We send our heartfelt condolences to Pep and his family." Barcelona posted on Twitter: "We are deeply saddened by the loss of Dolors Sala during this difficult time, and we would like to express our most heartfelt condolences, especially to Pep Guardiola, his family and his friends."
Man City issues statement, pays tribute
"Everyone associated with the club sends their most heartfelt sympathy at this most distressing time to Pep, his family and all their friends," said Manchester City in a club statement.
Guardiola's donation to be used to help purchase medical equipment
Guardiola was earlier working with his lawyers over the past few days to work out the best way of using the money to help victims. The fund will go to a campaign being promoted by the Medical College of Barcelona and the Angel Soler Daniel Foundation. The money was used to help purchase medical equipment and protective material for the hospital staff.
Besides Pep, superstars Messi and Ronaldo have also made donations
Besides Guardiola, football superstars Lionel Messi and Cristiano Ronaldo have also donated money to help the affected. According to a report in Mundo Deportivo, Barcelona forward Messi has donated a total of 1m euros to two hospitals, one in Barcelona and the other in Argentina. Ronaldo have donated money for patients suffering from coronavirus at hospitals in Lisbon and Porto.
How has Spain been affected?
Besides Italy, Spain is one of the most affected country in Europe. According to updated official figures on Tuesday, a total of 13,341 people have lost their lives, besides 40,000-plus people testing positive. Meanwhile, the Catalan region is one of the areas in Spain which has the most concentrated number of cases.