Spanish media is evil, England is better: Pep Guardiola
Spanish media is evil, England is better: Pep Guardiola
Sep 14, 2018, 08:35 pm
2 min read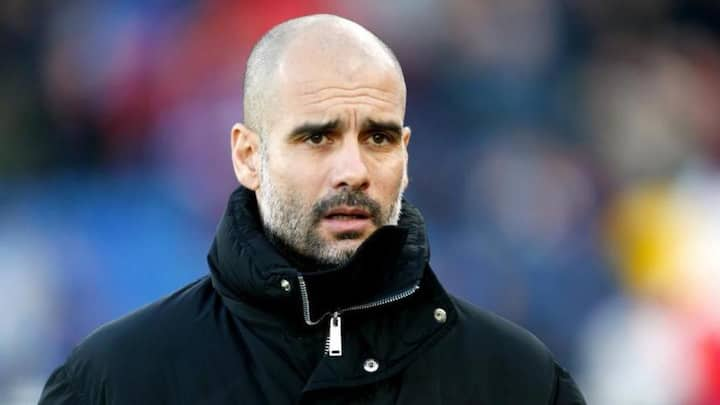 Former Barcelona manager Pep Guardiola has come on record saying that he finds the English media to be far better than what he had experienced earlier in Spain. Pep remains one of the most successful managers in the history of Barcelona. Guardiola left Camp Nou in 2012. According to him, the media pressure was instrumental in him deciding to leave. Further details follow.
What did the Manchester City manager say?
Guardiola, in his criticism of Spanish media, said that "The evil and cruelty that exists here [in Spain] does not exist elsewhere". He also added that the media in Germany and England are critical as well, but in Spain, they deliberately want to hurt the person they are criticizing and know what will hurt them the most.
Guardiola also allowed other coaches to watch his training sessions
During his time at Barcelona, Guardiola allowed other coaches to visit his training grounds and watch how he worked with his players. A famous example is Diego Simeone, the Atletico coach who visited Guardiola and was shown everything by the decorated manager. Interestingly, even at that time, Simeone didn't agree with all the strategies and tactics of Pep.
The immense success of Guardiola at Barcelona
Guardiola, during his playing days, was coached by the legendary Johan Cruyff, under whom Barcelona won their first European Cup in 1992. As a manager, he made Barcelona into one of the best teams the world of football has ever seen. Under his watch, Barcelona won 2 Champions Leagues (2008-09, and 2010-11), and three league titles (2008-09, 2009-10, 2010-11).