#GamingBytes: 'PUBG Mobile' revenue grows up to 241% outside China!
#GamingBytes: 'PUBG Mobile' revenue grows up to 241% outside China!
Written by
Siddharth Tyagi
May 23, 2019, 04:43 pm
2 min read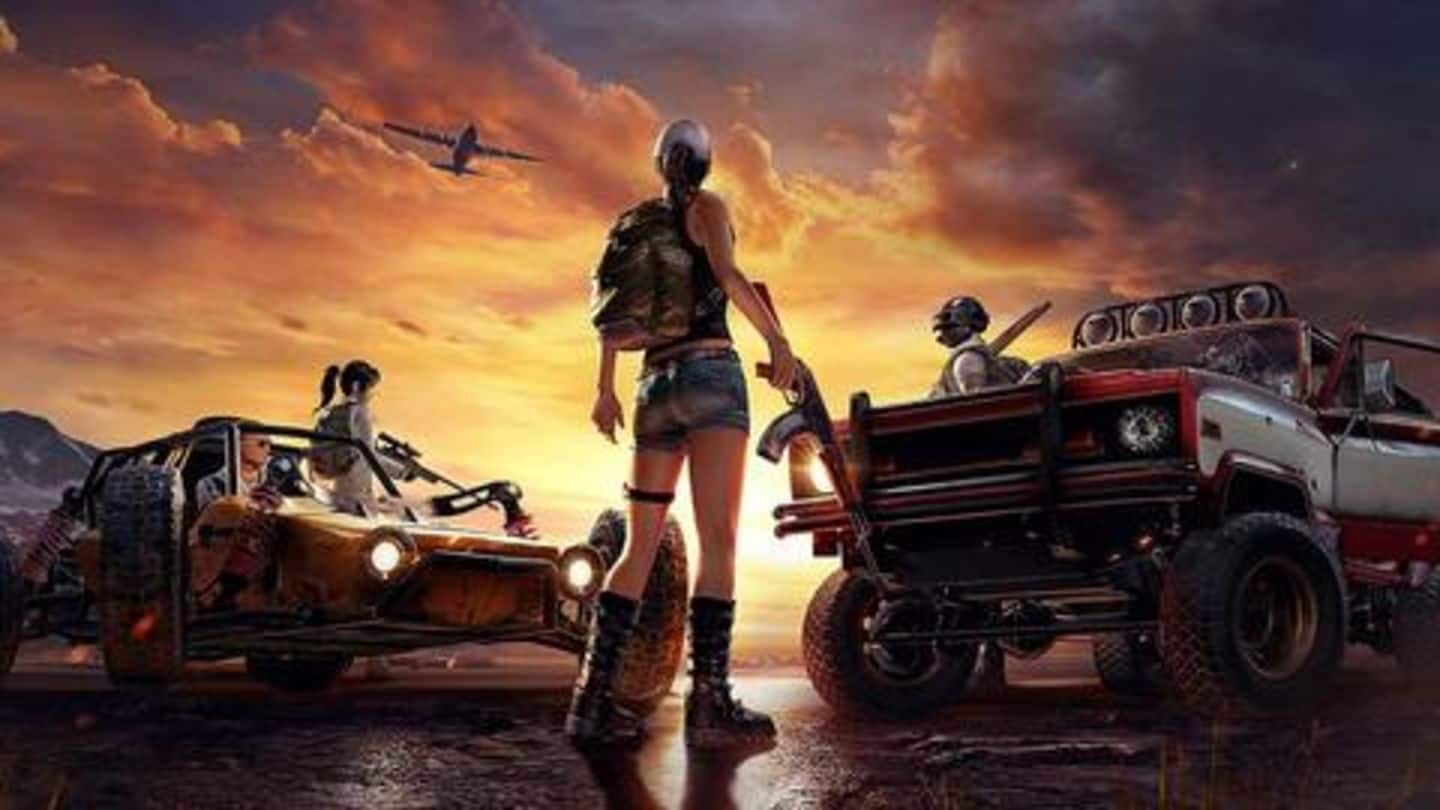 PUBG Mobile's revenue numbers for the last year have proved that the game is the indubitable king of Battle Royale titles. According to a mobile games report from IHS Markit and Priori Data, the game's revenue has doubled since 2018, outperforming competitors including Fortnite and Knives Out. Notably, these numbers don't include China, where the game was recently banned. Read on to know more.
Revenue has more than doubled since 2018's last quarter
PUBG Mobile helped its parent company Tencent achieve revenue growth of 189% from 2018's last quarter to 2019's first quarter. Between February and March, this revenue increased to a whopping 241% despite a decrease in download numbers. HS Markit analyst Louise Shorthouse remarked, "This suggests that existing players are being better monetized in-game by Tencent." Tencent's competitor NetEase experienced a 22% revenue decrease.
'This international success comes in the wake of domestic-market disruption'
According to Shorthouse, "This burst of international success for Tencent comes in the wake of domestic market disruption. The nine-month freeze on the game approval process in China in 2018 impacted the well-prepared plans of all the domestic games publishers, pushing the biggest players to capitalize on the somewhat untapped international opportunity." The game's exposure in international markets is expected to grow.
'PUBG' was banned in China owing to new gaming guidelines
There's a reason why PUBG can't earn any revenue in China. It is because the newly formed video game guidelines disallow any games that feature gambling, violence, obscene content, and blood. China has replaced the game with a patriotic alternative called Game for Peace that's developed by Korea-based publisher Krafton (formerly BlueHole) and glorifies Chinese nationalist themes. The game is quite similar to PUBG.
'Game for Peace' is earning a substantial revenue in China
PUBG had roughly 70 million players in China. If it were to be monetized, it'd have earned annual revenue of roughly $1.18 billion! Since that couldn't happen, Tencent launched Game for Peace, which, in less than 72 hours of launch, generated more than $14 million on China's App Store through in-app purchases. Game for Peace was approved for monetization in April.