Real Madrid plan to acquire two EPL players: Details here
Real Madrid plan to acquire two EPL players: Details here
Apr 27, 2019, 12:30 am
3 min read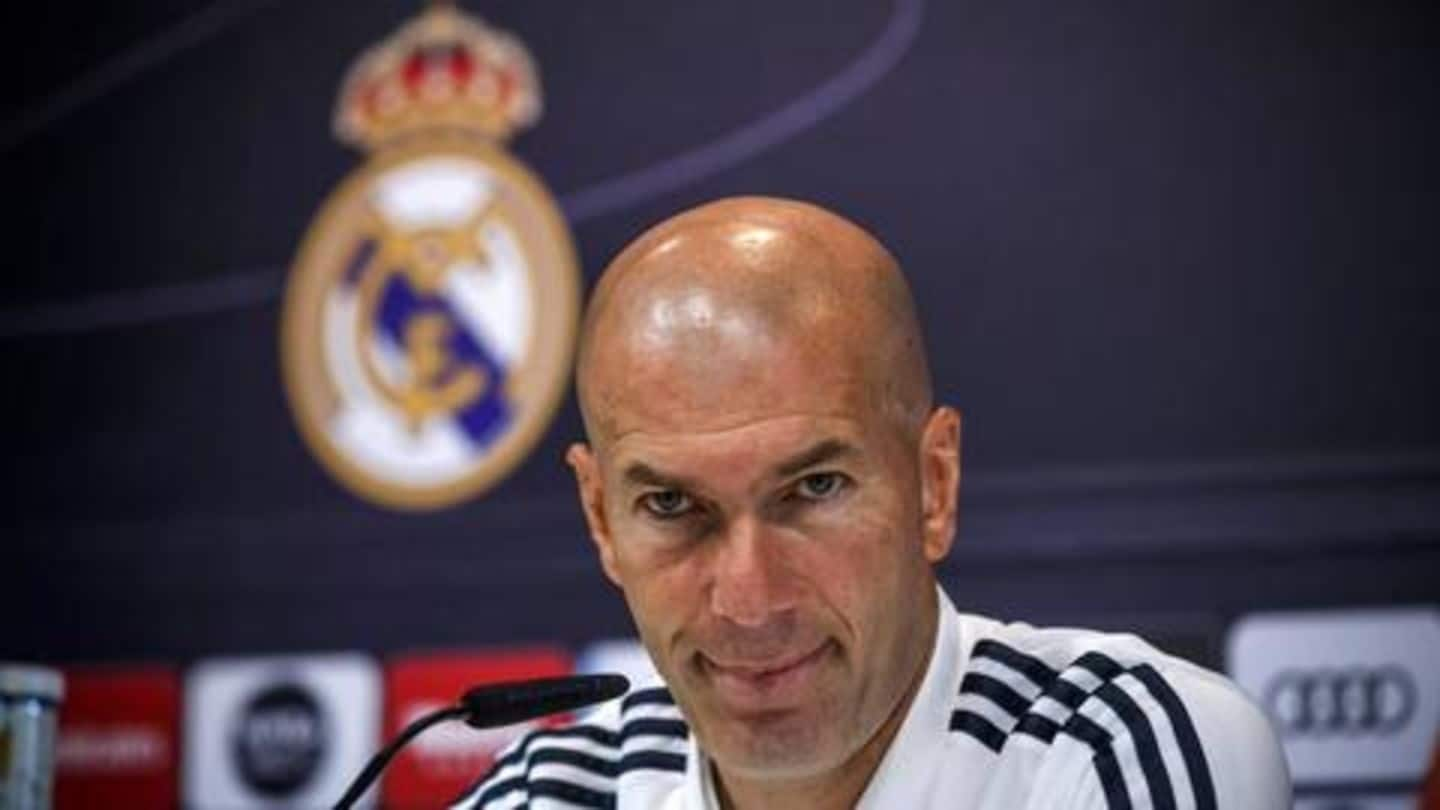 As the football season draws close to its end, the plans are already underway as to how the teams would shape up for the next season. Meanwhile, Spanish giants Real Madrid, which endured a woeful season, are eyeing two gigantic signings from the English Premier League. Having lost Cristiano Ronaldo this summer to Juventus, manager Zinedine Zidane is looking for an overhaul. Here's more.
Eden Hazard and Paul Pogba being eyed by Madrid
Among the major players being eyed by Madrid are Chelsea's star player Eden Hazard and Manchester United's Paul Pogba. As per reports, Chelsea are even willing to sell Hazard for £100 million. Meanwhile, Pogba is keen to join Madrid. However, United have publicly said he is not for sale. Nonetheless, it is believed that Madrid could still have Pogba for the right price.
Pogba's future uncertain after an awful season
Talking about Pogba's future at Old Trafford, it certainly looks bleak. While he had a fall-out with former manager Jose Mourinho earlier this year, his string of poor shows has impacted his relationship with current gaffer Ole Gunnar Solskjaer. Notably, Pogba had expressed his desire to play for Madrid, with Zidane stating he would love to work with fellow Frenchman Pogba at Santiago Bernabeu.
United eye Gareth Bale swap deal with Madrid for Pogba
As the rumors of Pogba's move to Spain continues to grow, it is being reported that United are secretly looking to let go Pogba. However, it would only happen if they get someone big in return. Reports add that United are eyeing a swap deal with Madrid for their long-time target Gareth Bale, who has struggled to make an impact in Madrid this term.
Bale swap best deal for United for Pogba sale
As the story continues to develop further, the author feels that it would ideally be the best option for both the clubs to indulge in a swap deal. Bale has struggled to make an impact ever since the departure of Ronaldo and does not fit in the plans of Zidane. Moreover, being a former EPL product, Bale could do wonders playing for United.
United eye top-four finish, Madrid aim for second spot
Considering the upcoming ventures for the clubs, both Pogba and United would aim to win the remaining league matches and eye a top four finish to seal their Champions League spot. As for Bale and Madrid, they are already out of the title race and would eye a second spot finish. Barcelona are currently leading the table with Atletico Madrid following suit.