Romanian cricketer Pavel Florin's bowling style goes viral
Romanian cricketer Pavel Florin's bowling style goes viral
Jul 31, 2019, 04:16 pm
2 min read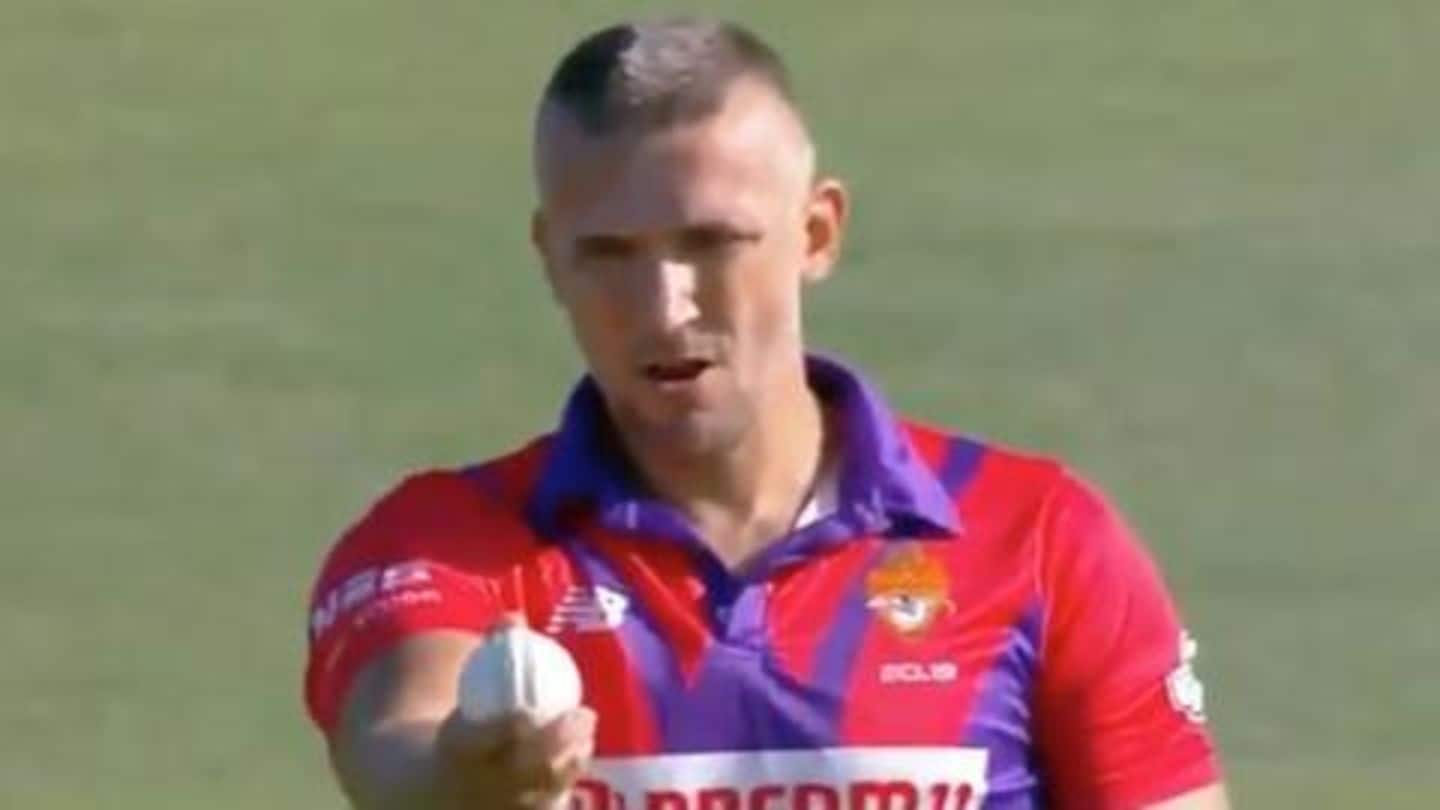 Romania's bodyguard turned amateur cricketer Pavel Florin has become an internet sensation. His odd unorthodox bowling style has caught the eye of netizens. Earlier, he was laughed at for his technique, but now a lot of people are showing support. Pavel backed his bowling and stated that he loves cricket. Here is how he has caught the attention of fans.
Key info about Romania's Pavel Florin
Pavel is a Transylvanian cricketer whose bowling technique initially attracted online mockery. Since then, he has been hailed as a hero and received backing from a legend like Shane Warne and England's Jofra Archer. For Pavel, it is his love of the game that has trumped criticism. He is a professional bodyguard by day and player-president of Romania's Cluj Cricket Club during spare time.
How did he become an internet sensation?
Pavel became an overnight sensation after his bizarre bowling action was uploaded on social media. He was bowling against French club Dreux in the European Cricket League. Many ridiculed his action and some even called him snobbish. But that hasn't stopped Pavel from enjoying cricket.
Watch: Pavel's bowling action
Pavel opens up on the criticism
"Maybe someone says my bowling is not beautiful or not effective, but I don't care, because I love cricket. It is not beautiful, I know, everybody says it, but I am a slow bowler," the Romanian cricketer claimed.
Pavel bowled just one over against Dreux
Pavel didn't pick up a wicket in the match at La Manga in Spain. In the 10-over format of the game, Pavel bowled just one over and conceded 13 runs. Cluj could only score 69/5 in response to Dreux's 164/6. Earlier, he did not bat or bowl in the two other games Cluj had played.
Warne and Mascarenhas offer words of support
Agree 100% ! Cricket is a beautiful game. Well done and congrats to everyone who made this happen. I would love to check this tournament out next year help out, if you need a helping hand then hit me up ! Congrats again 👍 https://t.co/vgjMwJ5S0A

— Shane Warne (@ShaneWarne) July 30, 2019
ECL trying to develop cricket in Europe
Pavel took up the game when he was 32. Romania were granted affiliate status in 2013 and became an associate member of the ICC in 2017. The ECL is "committed to developing cricket in Europe." The ongoing first edition features eight teams, including clubs from Spain, Italy and the Netherlands. It features 10-over version of the game.