Here's why Sachin Tendulkar is against MCA's night travel plans
Here's why Sachin Tendulkar is against MCA's night travel plans
Oct 11, 2019, 03:51 pm
2 min read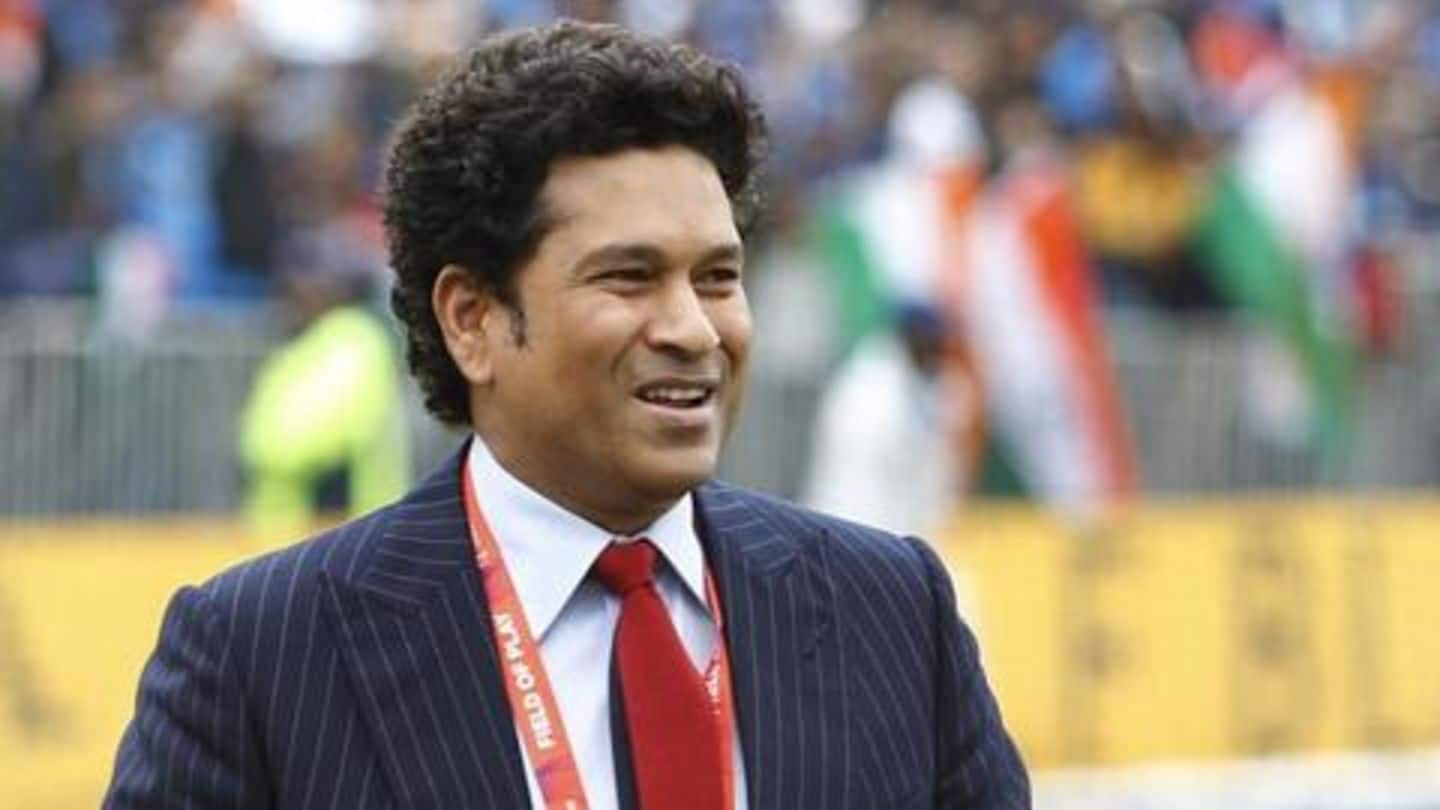 Legendary Indian cricketer Sachin Tendulkar has come up with some recent suggestions that could help in improving Mumbai cricket once again. As per reports, Tendulkar has put forward 18 ideas following a meet with the newly-elected Apex Council of MCA, led by Vijay Patil. One of the notable ideas he gave was to abolish the plans of night travel for team players. Here's more.
Tendulkar wants MCA to abolish night travel plans
As for the night travel plans by MCA, Tendulkar was strictly against it as not only it deprives the players of getting proper sleep, it also hampers the concentration level, along with their fitness level. He was also against teams traveling in buses, while he also called for a second team, for the side, to participate in all age-group tournaments.
Tendulkar wants MCA to be serious regarding age fraud: Source
"He wants the MCA to be serious about checking age fraud. He wants us to make a rule that bans an under-14 age fraud culprit to be banned from playing for both the under-14 and under-16 teams," an MCA source quoted to Times of India.
Other suggestions brought in by Tendulkar
Tendulkar also presented other suggestions to the MCA, such as coming up with more cricket grounds, along with a disciplinary committee. He also asserted that every senior player should be given a respectful exit, while their views should be seriously taken into consideration. He also focused on giving good remuneration to the support staff, while a state-of-the-art infrastructure should be a priority.
The need for selection committee meetings to be minuted: Source
"The need for selection committee meetings to be minuted and the coaches of all the age group teams to maintain a document on every player that will help them coach the player consistently," said an MCA official.
Tendulkar calls for focus on right process, rather than winning
Tendulkar, reportedly, has also urged the MCA to focus on getting the process right for success, and not just eye Ranji Trophy wins. "His suggestions will be implemented. Some of them are already in process. His main goal is to see Mumbai cricket get back on top," said Sanjay Naik, the MCA secretary, who termed Tendulkar's advise as invaluable.