Hello world: Sania Mirza shares picture of her baby Izhaan
Hello world: Sania Mirza shares picture of her baby Izhaan
Dec 23, 2018, 03:44 pm
2 min read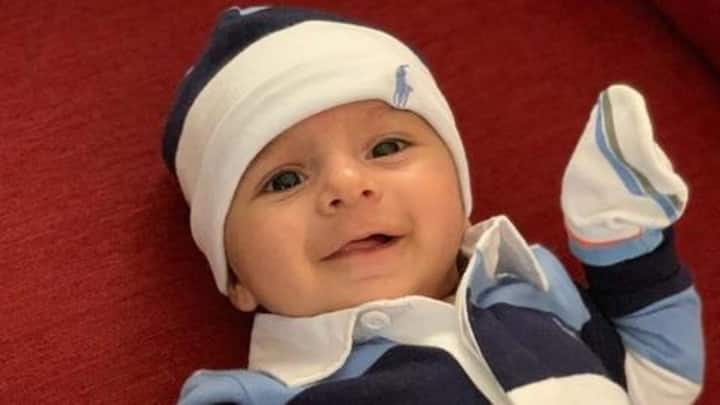 Tennis star Sania Mirza shared the first picture of her baby, Izhaan Mirza Malik, on social media a short while ago. Sania and Shoaib Malik's first child, Izhaan, was born on October 30 this year. Since his birth, the star parents didn't reveal any pictures of him and in one image, Sania covered Izhaan's face. But finally, they thought to introduce him to the world.
World, say hello to Izhaan Mirza Malik
Leaving Izhaan isn't an easy task for Sania
A few days ago, Sania shared an image of herself and her baby boy and wrote she never imagined leaving home would be difficult. "Never thought I'd find leaving home so difficult... After a hard day at work and away from Izhaan .. this is all I want to come back to," she wrote and her emotions resonated with all new parents.
Protective mother Sania didn't let photographers capture Izhaan
Sania has put on the hat of a protective mother quite easily. Recently, when she arrived in Mumbai, she ensured to cover Izhaan in a brown fursuit. She rocked the striped shirt she wore and while she was all smiles, her motherly instinct ensured no one catches a glimpse of Izhaan. It seems Sania decided it was time to show everyone her cute munchkin.
New mother Sania wants to return to her game
On a related note, Sania is eyeing a comeback in tennis court by September 2019. She is working hard at the gym to get back in shape, and it won't be surprising if we see her representing India at tournaments soon. Way to go, Sania.