Meet Shiva Keshavan, India's Winter Olympics Legend
Meet Shiva Keshavan, India's Winter Olympics Legend
Feb 08, 2018, 03:21 pm
3 min read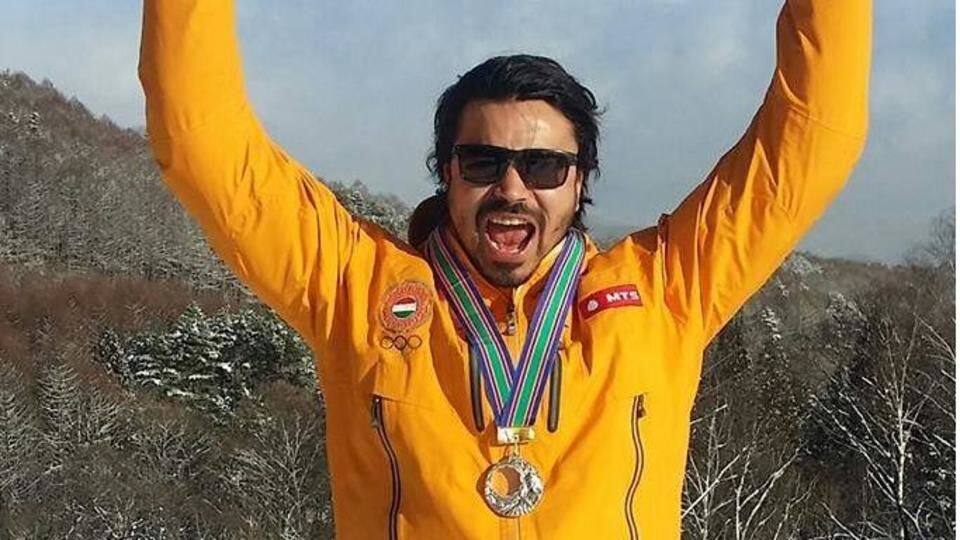 Meet India's only five-time Winter Olympian, 36-year-old Shiva Keshavan. He would start his sixth Winter Olympics campaign in South Korea, this month. Leander Paes is the only Indian who has competed in more Olympics than Shiva. But it is not the 6 Olympic appearances that make this man from Manali special, but rather it's the dangerous sport he competes in.
Luge: The dangerous sliding sport
Luge is a sport that is not popular in a tropical country like India. It is the fastest sport on ice and is the only sport which is timed at a thousandth of a second. What makes it dangerous is that it involves hurtling down an ice-tack on a sledge at 130-140 kph with just your body to steer and it has no breaks.
Shiva made his debut as a 16 year old
But for daredevil, Shiva Keshavan this is no big deal. He has been doing it for the last 20 years and is India's lone competitor in Luge. He made his Olympic debut as a 16-year-old at the 1998 Nagano Winter Games, and till date is the youngest Olympian in the sport of Luge.
It has not been an easy journey for Shiva
Shiva has been a constant torchbearer for India at the Winter Olympics, but it is not as fancy as it sounds for a sport that is not popular in this country. From borrowing sledges to hiring on and off coaches to maxing out his credit cards, Shiva has done everything on his own to keep his passion for this dangerous sport alive.
Official apathy ruined Shiva's maiden Olympics
In fact, in his first Olympic appearance as a 16-year-old, he spent more than half a day locked out in the cold weather outside the Games Village because Indian officials failed to send across the requisite paperwork.
Bracing the difficulties for his passion
"Any sportsperson shouldn't be put through this kind of turmoil. But, this is our situation right now and the only thing we can do is to try make it better for the next generation of people so that they can have it easier", Shiva said.
Can the four-time Asia Cup gold medallist make India proud?
With the 2018 Pyeongchang Games being his swansong Olympics, Shiva not only hopes to make the country proud but is also hoping that his beloved sport gets the recognition it deserves in India. The four-time Asia Cup gold medallist hopes that one day the gap between the athletes and the ministry will be bridged and existing system will be reformed.