5 WWE moments that shocked the world
5 WWE moments that shocked the world
Jul 23, 2018, 03:40 pm
3 min read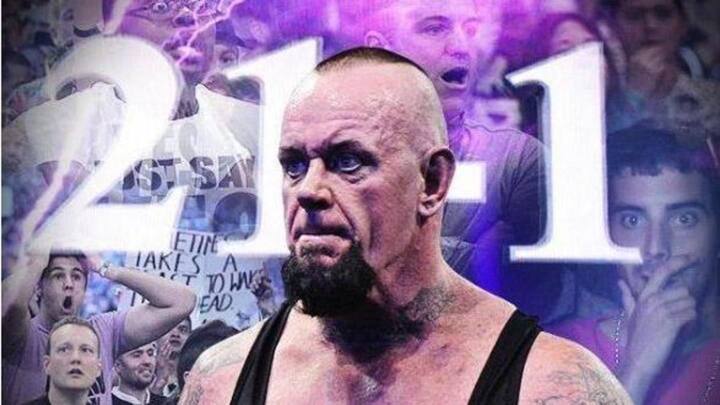 The WWE encounters are roller-coaster rides full of emotional turmoil, epic clashes, and sometimes shockers that leave us in disbelief. Throughout its history, WWE has provided fans with such moments where they could not believe what just transpired in front of their eyes. These instances are, at times, planned and sometimes out of the blue and fatal. Here are the top five.
Steve Austin takes a heel-turn
Stone Cold was at the peak of his fame when he stepped into the ring to face The Rock at WrestleMania 17. Till then he was famous for three things- power-packed performances, drinking beer, and his feud with Vince McMahon. As a complete shock to the WWE universe, the Texas Rattlesnake took a heel turn when he sided with McMahon and defeated The Rock.
One of the most talented performers in WWE history, CM Punk never got his due. McMahon's handling of superstars made Punk do something that would get immortalized in WWE folklore. On a live Raw episode, Punk sat cross-legged and aired all his grievances about WWE. He spared no one that day, so much so that the microphone's audio was cut off by WWE officials.
The Montreal Screwjob: Vince McMahon destroys Bret Hart
Montreal is the hometown of Bret Hart and it is where McMahon double-crossed him in real life. Hart was facing Shawn Michaels for the WWE Championship in Survivor Series when during the match McMahon suddenly instructed the referee to call for the bell to ring, ending the match in Shawn's favour. Hart was shocked and left WWE for World Championship Wrestling, WWE's rivals.
Owen Hart dies during his entrance at Over The Edge
The brother of Bret Hart, Owen too was a successful WWE wrestler with accolades to his name. His tragic end would come at 1999 Over The Edge pay-per-view when while being lowered to the ring with a harness and grapple, he fell 78 feet chest-first on the top ring. In one of the shocking moments, JR announced later that Hart had passed away.
21-1: The greatest streak comes to an end
The Undertaker's 21 straight victories at WrestleMania is considered one of the greatest streaks in sports history. After taking part in numerous epic matches and coming out victorious, he sent the WWE universe to shock when Brock Lesnar got the better of him at WrestleMania 30. Sports Illustrated described the incident as the most shocking since the Montreal Screwjob.