Sourav Ganguly set to become the BCCI President: Details here
Sourav Ganguly set to become the BCCI President: Details here
Oct 14, 2019, 12:37 pm
3 min read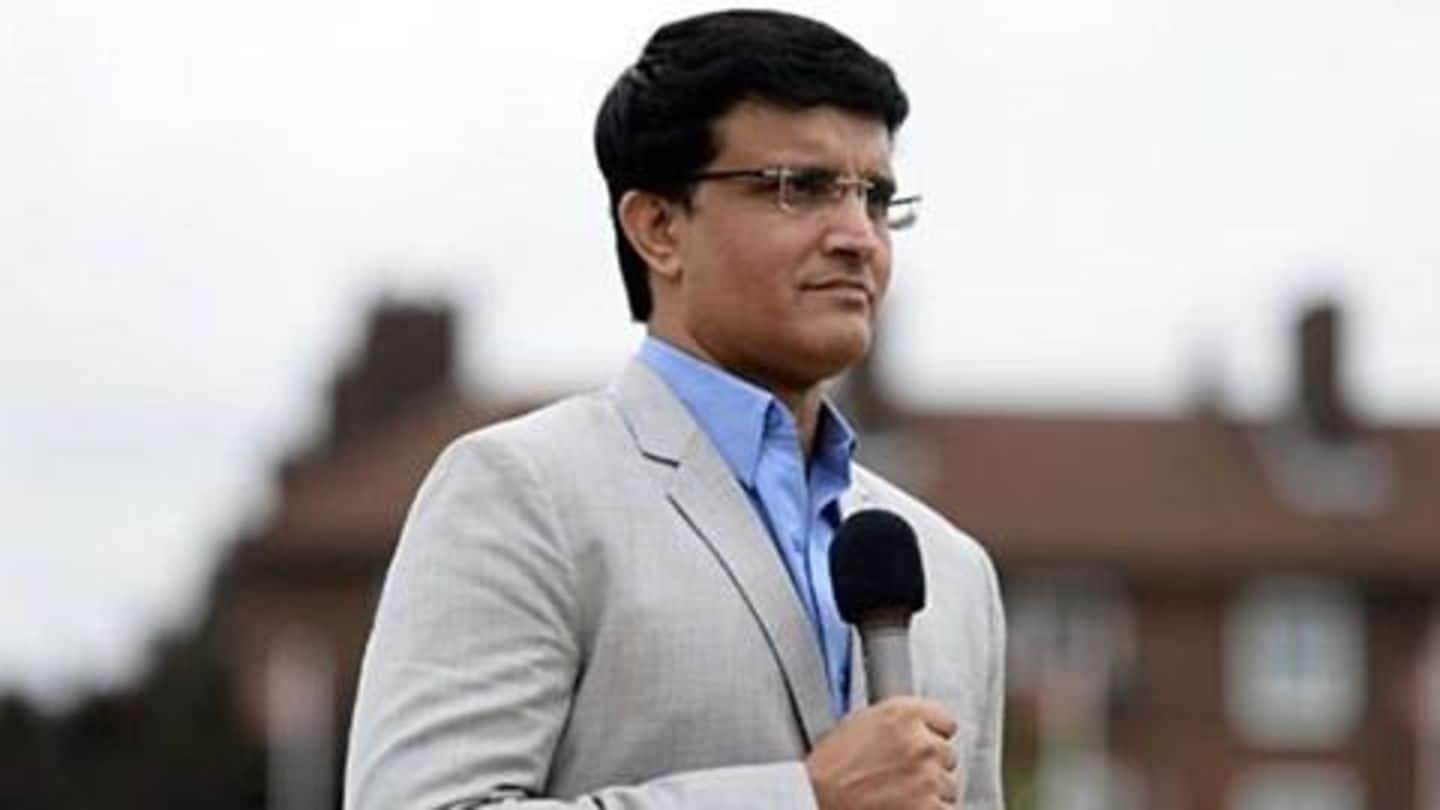 Former Indian captain Sourav Ganguly, in all likelihood, is set to become the President of the Board of Control for Cricket in India (BCCI). As per the media reports, he will file his nomination today, October 14. He is likely to resign from all the other posts. Notably, he is the only candidate to have entered the race. Here are further details.
Ganguly to contest the BCCI elections on October 23
With the BCCI elections set to be held on October 23, the last day to file the nomination for the five posts of office bearers is October 14. Besides Ganguly, Gujarat Cricket Association joint-secretary, Jay Shah, is set to become the new secretary, while Brijesh Patel would be the new IPL chairman. Notably, Jay Shah is the son of India's Home Minister, Amit Shah.
Anurag Thakur's brother and Kerala CA President to file nomination
As per a report by ESPNCricinfo, it is also being said that the brother of former President Anurag Thakur, Arun Singh Dhumal, along with Jayesh George (Kerala Cricket Association's President) have also filed nominations for the post of treasurer and joint secretary, respectively.
Ganguly and Shah to remain at helm for 10 months
However, it is to be noted that both Ganguly and Shah would be in charge of the BCCI for 10 months. Following this, they would be given a three-year cooling-off period, having served six consecutive years at the national and state level, a clause brought into the new constitution after recommendations by the RM Lodha Committee.
N Srinivasan suggested Ganguly and Shah's name
The report also added that an unofficial BCCI meeting was organized in Mumbai by former president N Srinivasan, who had suggested the names of Ganguly and Shah for the top roles. It was orally approved by other attending members, like Thakur, Niranjan Shah, and Rajeev Shukla, who also suggested names for the remaining positions.
Ganguly happy with his appointment as BCCI president
Meanwhile, Ganguly expressed delight upon being suggested for the top role, as he calls it a great opportunity to do something for the BCCI and Indian cricket. "Whether you are elected unopposed or otherwise, it's a big responsibility because it is the biggest organization in the world of cricket. India is a powerhouse. It will be a challenge," he told India Today.
Ranji Trophy cricket will be the focus: Ganguly
"My first priority will be to look after First-Class cricketers. I had requested the Committee of Administrators (CoA) and they have not listened. Ranji Trophy cricket will be the focus. To take care of cricketers' financial interest," concluded Ganguly.