Steve Smith on track to participate in World Cup 2019
Steve Smith on track to participate in World Cup 2019
Feb 07, 2019, 04:54 pm
3 min read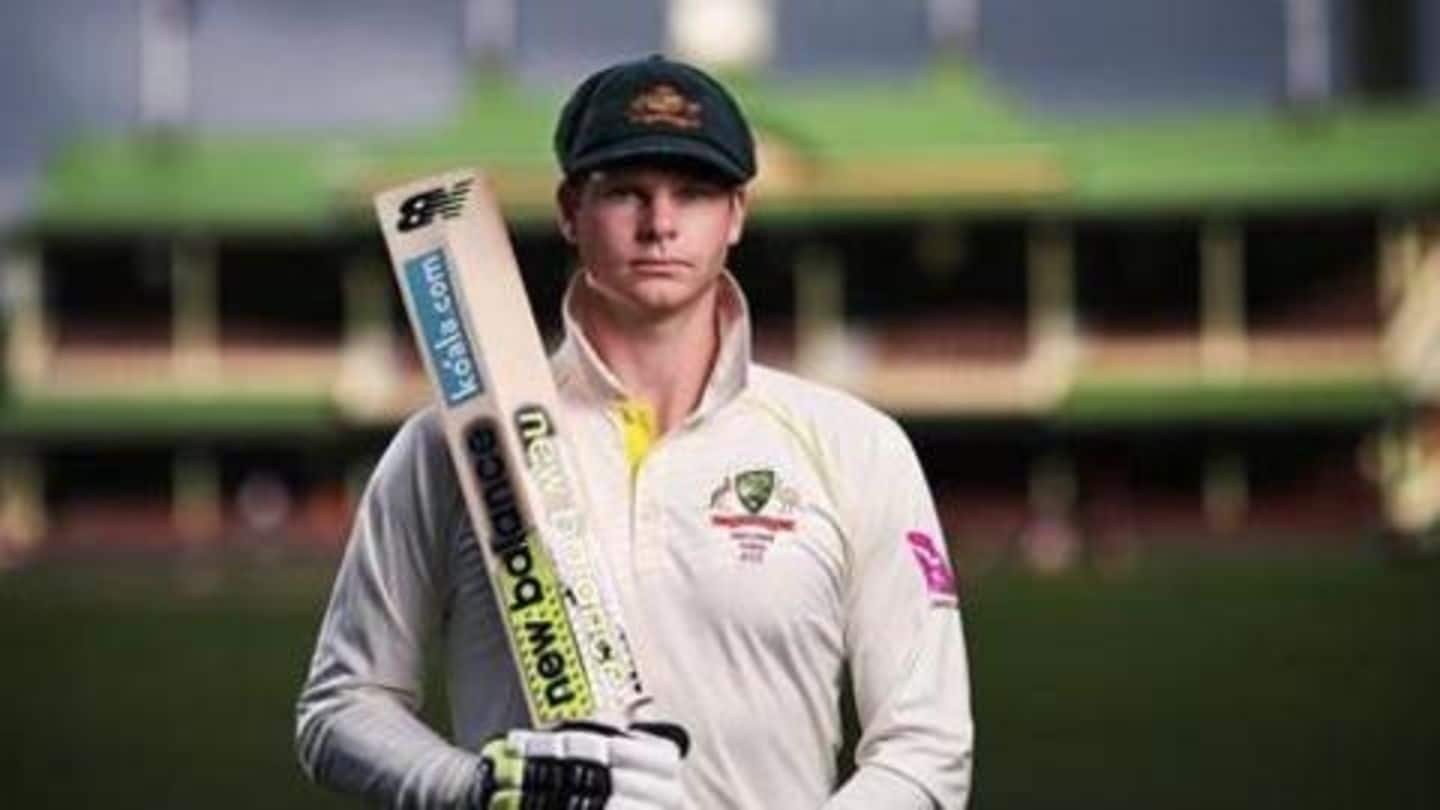 Finally, there is some good news for Australian cricket team fans as Steve Smith's manager stated that the player had a successful elbow surgery and is on track to participate in the World Cup 2019. Smith is currently wearing a brace and the decision will be made once it is removed. He will require three-and-a-half weeks of rehab before returning to the field.
Reports had stated that CA will not rush Smith's return
According to a report in ESPN, a few days earlier, it was said that Smith is likely to miss the World Cup. Moreover, Cricket Australia wants to plan the player's comeback keeping a longer term strategy in mind. It was reported that the board will not push him to recover fast for the tournament. The event is set to start from May 30 onwards.
Smith's manager gives a different view
According to the Cricket Australia's official website, Smith's manager Warren Craig said, "Until the brace comes off we don't know for sure but all current opinion is that he'll then have about three-and-a-half weeks (before being ready to play)." "The intent is that he will play in the IPL (Indian Premier League) and then the World Cup and then the Ashes," he added.
Smith to miss PSL, likely to participate in IPL though
The Aussie had to return to Australia last month, from the Bangladesh Premier League (BPL) after playing just two matches. Smith will also miss the upcoming Pakistan Super League (PSL) as he undergoes rehab. But now there is a possibility of him featuring in the Indian Premier League (IPL) 2019. The IPL could serve as a platform to gain confidence before the World Cup.
Smith's 12-month ban set to be over in March end
Earlier, the CA had stated that Smith will be in the reckoning for the national team, if he performs well in the BPL and IPL. His 12-month ban from international cricket is set to be over in March end. Smith was banned last year for his involvement in a ball-tampering scandal in the Test series against South Africa.
Smith's impact will be massive in World Cup: Our take
The return of Smith comes as a ray of hope for the Aussies as far as the World Cup is concerned. They will be hoping that he recovers well before the World Cup. Besides that, they also have the Ashes this year. Australia coach Justin Langer cited that both Smith and David Warner's World Cup participation depends on their recovery.
Warner to return to fold soon
David Warner, meanwhile, looks set to return after recovering from a minor elbow surgery. He could be a part of the ODI squad against Pakistan and could play two matches once his ban ends on March 29. He will then feature in the IPL.