Which are the best El Clasico matches of all time?
Which are the best El Clasico matches of all time?
Nov 16, 2018, 08:31 pm
2 min read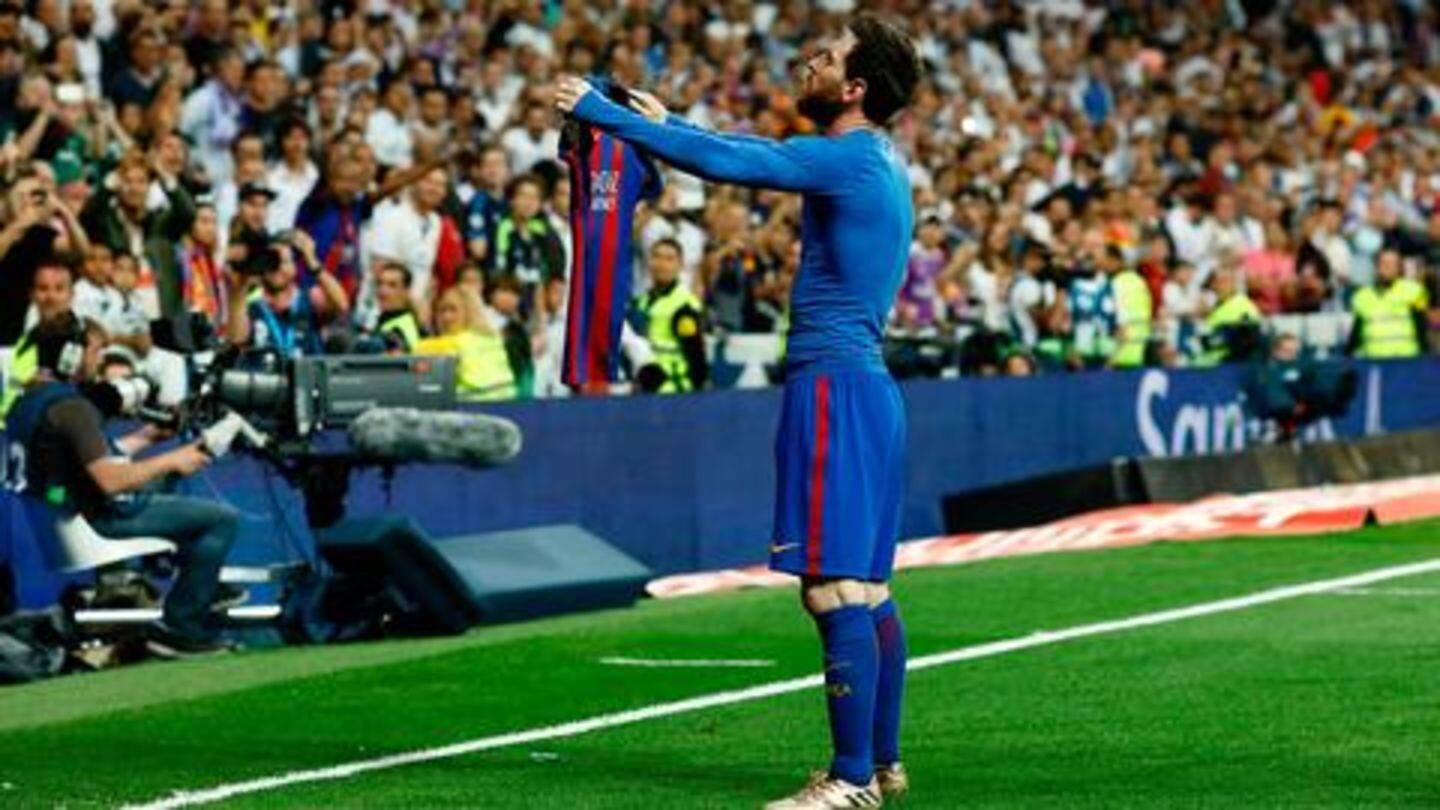 Barcelona and Real Madrid are set to clash tonight in their first El Clasico of this season, and fans could not be more thrilled. The two clubs have an epic rivalry, which goes way beyond the football pitch to Spanish and Catalan politics. Barcelona, especially, flaunt their Catalan heritage during El Clasico at Camp Nou. Here are the best matches of this storied rivalry.
2011 Champions League semi-final: Messi mesmerizes Bernabeu
Barcelona and Real Madrid clashed in the semi-final of the 2011 Champions League. The match will be remembered for a sublime goal from Messi. The intensity was high at Santiago Bernabeu where Leo Messi scored twice. The second goal made the match historic when he received a ball and magically guided it past five Los Blancos players into the net.
2002 Champions League semi-final: Real Madrid oust Barcelona
2002 Champions League semi-final was the first time Barcelona and Real Madrid clashed in the European competition since 1960. Zidane scored the first goal at Camp Nou with a sublime chip before substitute Steve McManaman put another one past Barcelona, helping Real win at the Camp Nou after 19 long years. Raul scored in the second leg as Real won 3-1 (aggregate).
Santiago Bernabeu stands up to salute a legend
Real Madrid hosted Barcelona, but little did they imagine that their star-studded line-up, which included Ronaldo, Zidane, Figo, and Carlos would fade into oblivion that day. One man with a ponytail received a standing ovation from the Bernabeu crowd after scoring two magical goals past Madrid. Ronaldinho owned the fans of Real Madrid that day and sealed his name in El Clasico folklore.
Real Madrid get a taste of the unstoppable Leo Messi
This 2007 match announced the arrival of a new icon of the game when two goals from Nistelrooy and one from Sergio Ramos were not enough to hold Barcelona at bay. When all the veterans failed, a 19-year-old boy responded each time Real netted in a goal, and his final stoppage time strike would mark the first of many hat-tricks Messi would score.