The most iconic matches between Manchester City and Manchester United
The most iconic matches between Manchester City and Manchester United
Nov 11, 2018, 12:52 pm
2 min read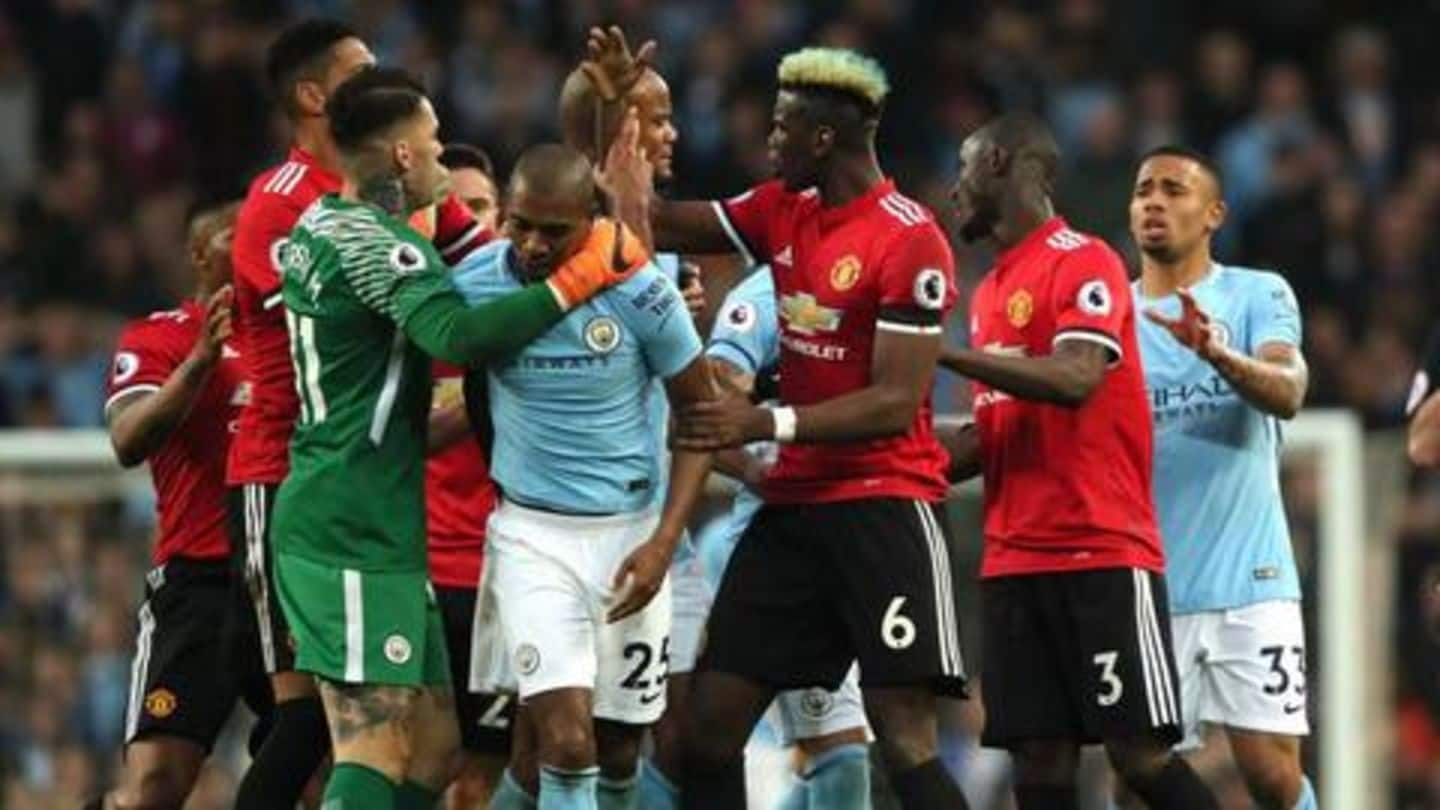 Derbies are special since we see the clubs from the same city fight for domination. These matches are personal, and the honor and pride in winning a derby is unparalleled to almost anything. Tonight we will see Manchester City host their rivals Manchester United in their first derby of the season. Here are the best Manchester derbies of all time.
The history of Manchester derby
This derby has a long history and is played between Manchester United and Manchester City, two clubs separated by 4 km. Starting in 1881, the first match was played between Newton Heath (United) and St. Mark's (City). The rivals have played 176 matches across all competitions, United winning 73, City 51, and the remaining 52 being drawn.
This 1993 derby got pretty exciting
The match was hosted by City and they took the lead with two goals from Niall Quinn amid loud cheers from the home supporters. United were trailing 0-2 when Eric Cantona stepped up to the occasion and scored two goals to level the situation. Finally, it fell upon Roy Keane to supply the last goal to clinch the match for Manchester United.
City destroy their rivals on return to the first division
This match belonged to Manchester City, and they played with double the intensity after returning to the First Division and thrashed United 5-1 in the encounter. David Oldfield scored twice in this encounter, and though Mark Hughes netted in a scissor-kick for United, it hardly proved to be enough. However, United came ahead of City at the end of the season.
A lad from Liverpool makes the difference
Sir Alex called this match the best Manchester derby ever, and he is absolutely right! Rooney started the affairs for Manchester United, and then each goal was answered with another goal by the opponents till the 96th minute. At this stage, deep into stoppage time, a pass from Ryan Giggs was netted in by Michael Owen, making the score 4-3.
City 2, United 3: This 2012 match was a stunner
City went past United on the last day of the 2011-12 to grab the league title on goal difference, and this was their first meeting in the next season. Rooney scored twice as United led 0-2 before the 30th minute, but Yaya Toure and Zabaleta tied affairs at at 2-2. In injury time Persie scored a stunning free-kick and United won the match.