Theo Hernandez disses Barcelona, says Ronaldo is better than Messi
Theo Hernandez disses Barcelona, says Ronaldo is better than Messi
Sep 15, 2018, 07:45 pm
2 min read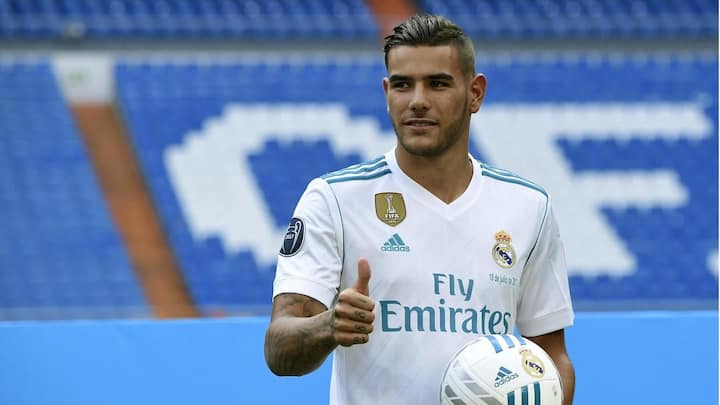 Real Madrid defender Theo Hernandez, who is presently on loan to Sociedad, took a dig at Barcelona. Interestingly, these two sides are set to meet for their league encounter tonight. The 20-year-old came to limelight when he moved from Atletico Madrid to Los Blancos, in 2017, in a six-year deal. Now, he has invited attention by 'criticizing' Barcelona. Details follow.
Hernandez: Don't talk to me about Barcelona
In his interview with Marca, Theo Hernandez said that though there are good players at Barcelona, he only likes Real Madrid players. He asked the journalist not to ask him questions regarding Real's Catalan rivals. As an example, Hernandez added that though Jordi Alba is a great left-back, he always prefers Marcelo, and considers him the greatest player in his position.
Hernandez also spoke his mind on the Messi-Ronaldo debate
Theo has also weighed in on the most argued question in modern football- Messi or Ronaldo, who is the greatest? He was really clear in his opinion as he considers his former Real Madrid team-mate, Cristiano Ronaldo, the best footballer. Notably, the Portuguese legend has now moved on to Italian champions Juventus. Messi-CR7 debate had reignited when Enrique said Messi is the greatest player.
Barcelona and Real Sociedad to clash tonight
Sociedad will host Barcelona tonight in their league encounter. While Barcelona have won all of their league matches till now, Sociedad have won, lost, and drawn one each. The match is scheduled to begin from 7:45 PM tonight and can be watched live on Facebook.