Where have Manchester United gone wrong this season?
Where have Manchester United gone wrong this season?
Dec 02, 2019, 07:31 pm
3 min read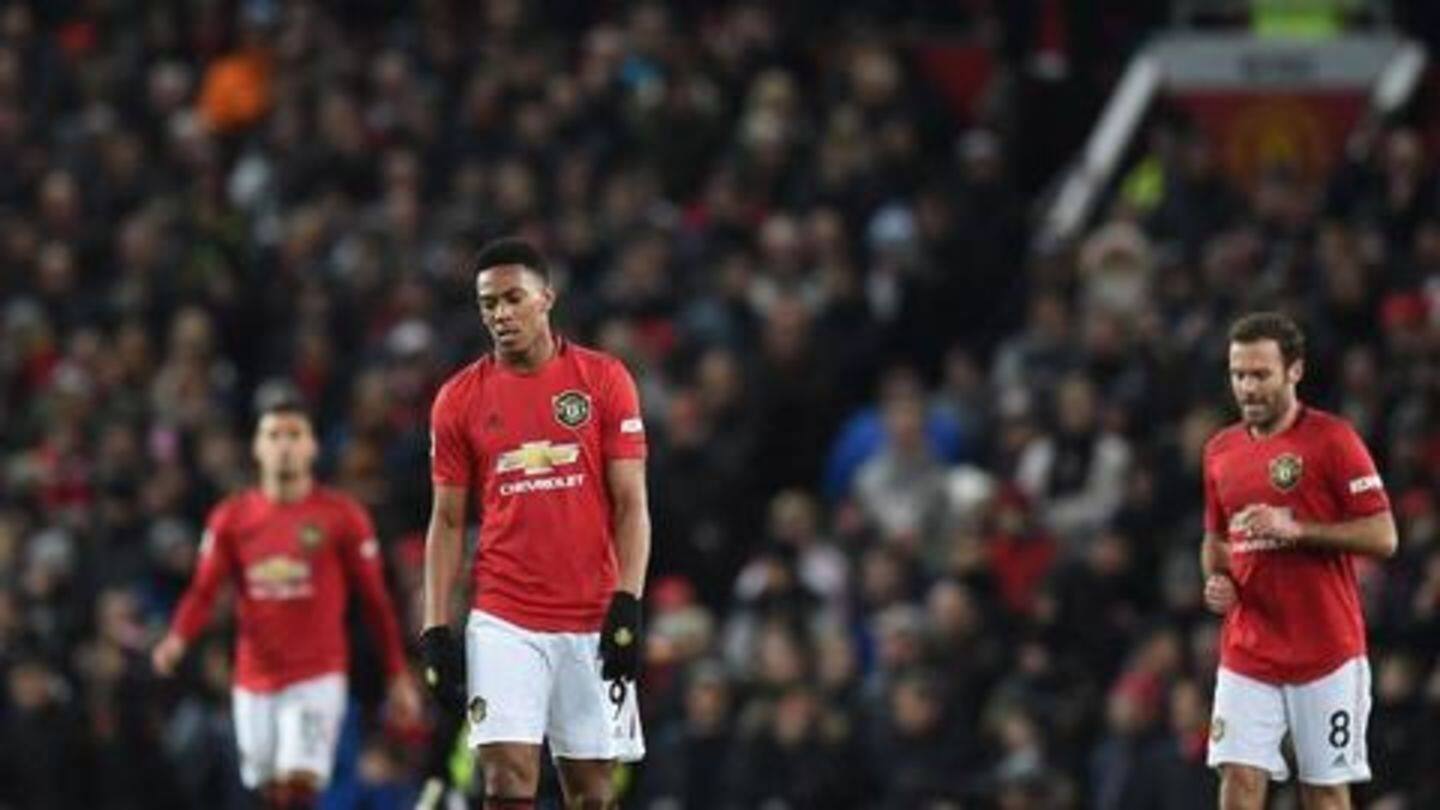 Record English champions Manchester United continue to struggle in the post-Alex Ferguson era, as they are still in the hunt for their maiden Premier League title. As for the current season, things don't look promising at all, while they lurk in the ninth spot in the table, 22 points behind leaders Liverpool. On the same note, we analyze their problems this season.
Failure to strengthen the mid-field
United continue to lag behind in mid-field following the departure of players like Marouane Fellaini and Ander Herrera. The department was already under struggle while the duo was at the club, under Ole Gunnar Solskjaer. The likes of Andreas Pereira and Fred are struggling, while Paul Pogba's injury has made things worse, as the side has to deal in counter-attacking football.
Lack of proper winger on the right
United are lacking the quality upfront especially in the right-wing position. With no proper winger, Solskjaer roped in Daniel James from Swansea this season. While he did make a brilliant impact in the initial few games, he has struggled since then, as he generally prefers playing on the left. Furthermore, Anthony Martial's irregular fitness is also affecting the cause.
Lack of depth in the squad
Although Solskjaer rightfully removed under-performing stars like Romelu Lukaku and Alexis Sanchez, they have failed to bring in proper replacements, which could give depth to the squad. While James has displayed a glimpse of his brilliance, it is still too early for him to make regular impacts. Also, academy youths like Mason Greenwood, Axel Tuanzebe and Angel Gomes are too young for now.
Inability to adapt to the changing trend of improving rivals
The trend of football is fast changing as the EPL is becoming more competitive with each passing season. As for this season, Leicester City has become a powerhouse, while United have failed to adapt to the trend. Losing to smaller opponents has been United's story this season, but it is a change that is revolutionizing English football, and United must fast adapt to it.
Have changed too many managers of late
One of the prime reasons for United's success under Ferguson was that they decided to stick with him for a considerable amount of time. Consequently, the patience paid off. However, the same is lacking with United in today's date, with as many as four new managers at the club in six years. Although Solskjaer was roped in last season, can United stick to him?