A look at some unbreakable records held by Steffi Graf
A look at some unbreakable records held by Steffi Graf
Oct 23, 2019, 01:39 am
2 min read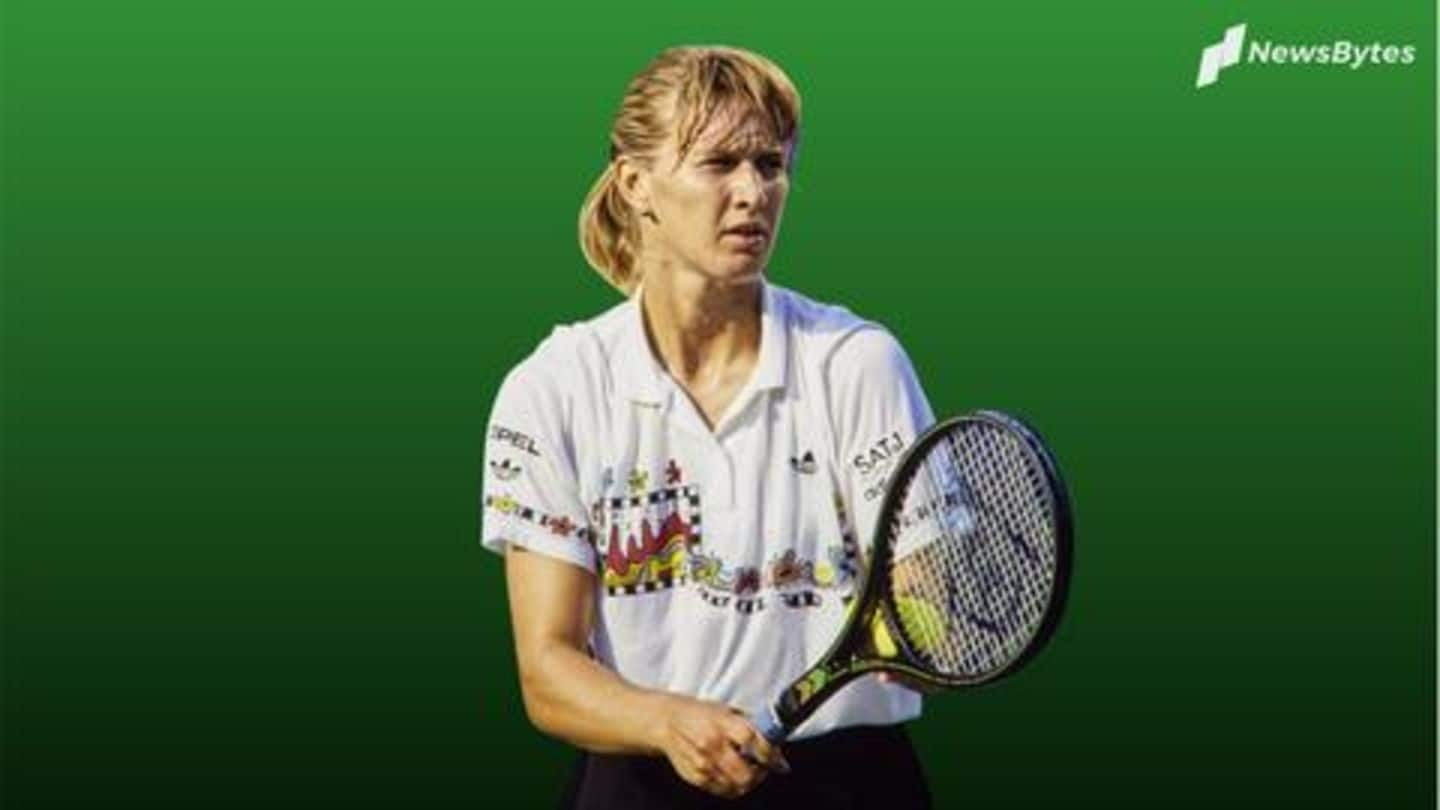 The sport of tennis has produced a number of legendary players over the years, across genders. These legends have produced some top-notch performances, along with scripting several top records. Steffi Graf is considered as one of the all-time greats of the sport, having won Grand Slams and scripting records aplenty. On the same note, we take a look at some of her unbreakable records.
Remaining number one for the most number of weeks
Becoming number one and staying there for a long time implies the amount of dominance enjoyed by the player. As for the same, the record for being the number one player for the most number of weeks lies with Graf, who remained the same for 377 weeks. The next player to her is Roger Federer, who has done so for 310 weeks.
Only player to win all Slams on four occasions
The modern-day tennis has often seen the players dominating on a particular surface. However, the same was not the case with Graf, as she was a force to reckon with on all the three surfaces. Consequently, she holds the record of being the only player to win all the four Slams on four occasions. Serena Williams is next to her, winning all Slams thrice.
Only player to win a calendar Golden Slam
Winning the Golden Slam is considered to be the ultimate pinnacle for a tennis player, which involves winning all the four Slams, along with the Olympic gold. As for the same, Graf remains the only player to date to win the calendar golden slam, managing to win it all in a single year, in 1988.
Won the shortest Slam final
When it comes to the final of a Slam, it is expected to be a close contest. However, the 1988 French Open final witnessed the shortest match in the history of any Slam, as Graf tamed Zvereva in 32 minutes, while the score read 6-0, 6-0. This was also the only double bagel in a singles Slam final in Open Era.
Possessing a win percentage of 100 across three seasons
Coming up with a win percentage of 100 is merely impossible, even if it is for a season. However, Graf proved that she is a superwoman, as she possessed the same, not just for a season, but for three separate seasons, having done so in 1988, 1995 and 1996. With modern-day tennis being ruthlessly competitive, this record is unlikely to be ever broken.