Usain Bolt admits he is struggling with tempo of football
Usain Bolt admits he is struggling with tempo of football
Aug 28, 2018, 09:30 pm
2 min read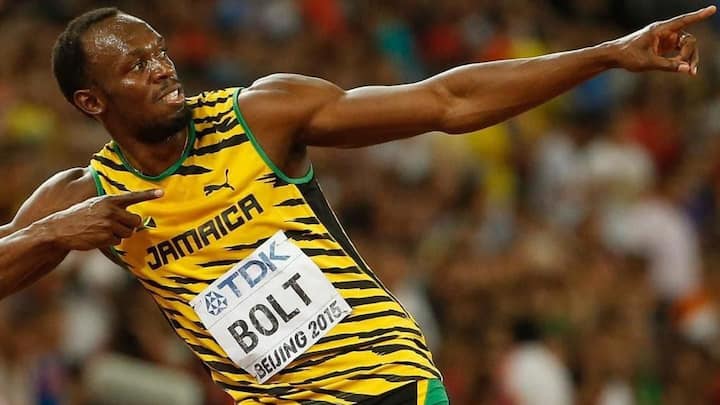 Usain Bolt is one of the best athletes the world has ever seen. After retiring from track and field, he started pursuing football in Australia. He has been recruited by A-League side Central Coast Mariners and is trying to better his footballing skills at the club. Now, Bolt has admitted to certain difficulties which he is facing. More details follow.
Bolt not used to the start-stop format
The athlete has, himself, admitted that he is not used to the stop-start format of football, and is taking time to adjust to the format. On Friday, the decorated Olympian is expected to make his debut as a substitute against an amateur side. In his own words, "I'm not used to picking up speed, going back down, then back again".
Football is a game of high intensity. It needs players to be at the peak of their abilities for ninety minutes. On the other hand, Bolt has never been part of a competition where he had to perform for so long. It is highly unlikely that, at his age, Bolt will suddenly reach the fitness level required to play for a top-flight club.
The coach of Mariners said that Bolt can stay at the club as long as he wants to and prepare himself as a footballer. He added, "He has played football as an athlete in between athletic meets so he has rudimentary skills. There's no problem about that. It's about being able to do it at the speed that we do it. It takes time."
The extraordinary career of Usain Bolt
Usain Bolt has a number of world records, in sprinting, to his name. He won an incredible 8 Olympic gold medals in events like 100m, 200m, 4*100m. Further, he holds world records in all of these events. He replicated his gold-winning performances in 2008, 2012 and 2016 Olympics. Bolt is also an 11-time World Champion in 100m, 200m and 4*100m.
Bolt says he dreams of playing for Manchester United
Usain Bolt has also said, "One of my biggest dreams is to play for Manchester United, that could be my biggest dream even if it is just for five games, one game, it would be a dream come true because I am a massive fan."