Here's how Shane Warne wants to make Test cricket interesting
Here's how Shane Warne wants to make Test cricket interesting
Sep 13, 2018, 01:30 pm
2 min read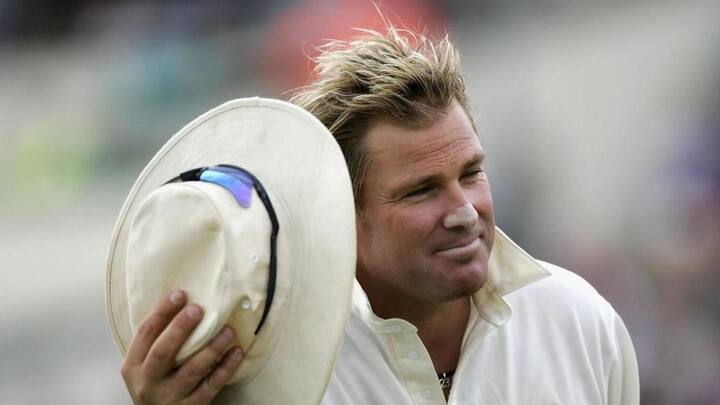 Former Australian cricketer, Shane Warne, has a suggestion for the ICC and pitch curators to make Test cricket interesting and appealing to fans. The dwindling viewership of Test matches has become a worrisome factor for the ICC. The manner in which T20 is rising, several pundits believe Test cricket will witness a slow death. In order to counter that, Warney has an exciting idea.
Warne's suggestions for the ICC
Message to all curators around the world-make pitches that seam at the start of a test match then spin-make conditions tough to bat-this makes for exciting cricket lastly to the ICC, please make all countries use duke balls for all red ball cricket (I've said this for 3 yrs)

— Shane Warne (@ShaneWarne) September 12, 2018
Why should we use Duke balls in Tests?
The Duke ball is used mainly by England, West Indies and the Ireland. Duke ball swings more than SG or Kookaburra used in other countries. This is why we see more swing in England, making the 5-day format gripping for fans. It will be interesting to see if the ICC implements it for all countries or even rolls it out on a trial basis.
Warne not in favor of Kookaburra balls
The Kookaburra balls are used mainly in Australia and South Africa. Warne has suggested that these balls should be done away with, as they haven't been good. "The Kookaburra, for a long time, hasn't been a very good ball. We've been saying the same thing but nothing seems to be changing," Warney had stated earlier.
ICC should work towards revival of Tests
The ICC has already come up with the concept of the ICC Test Championship, starting next year. But the crucial factor remains how to make the format more interesting. People want to see tough cricket being played with high intensity. The recently concluded England versus India series delivered this experience for fans. With T20 being the crowd puller, ICC has to think smartly.