Kohli is not a tactical captain but good leader: Warne
Kohli is not a tactical captain but good leader: Warne
Feb 11, 2019, 08:36 pm
2 min read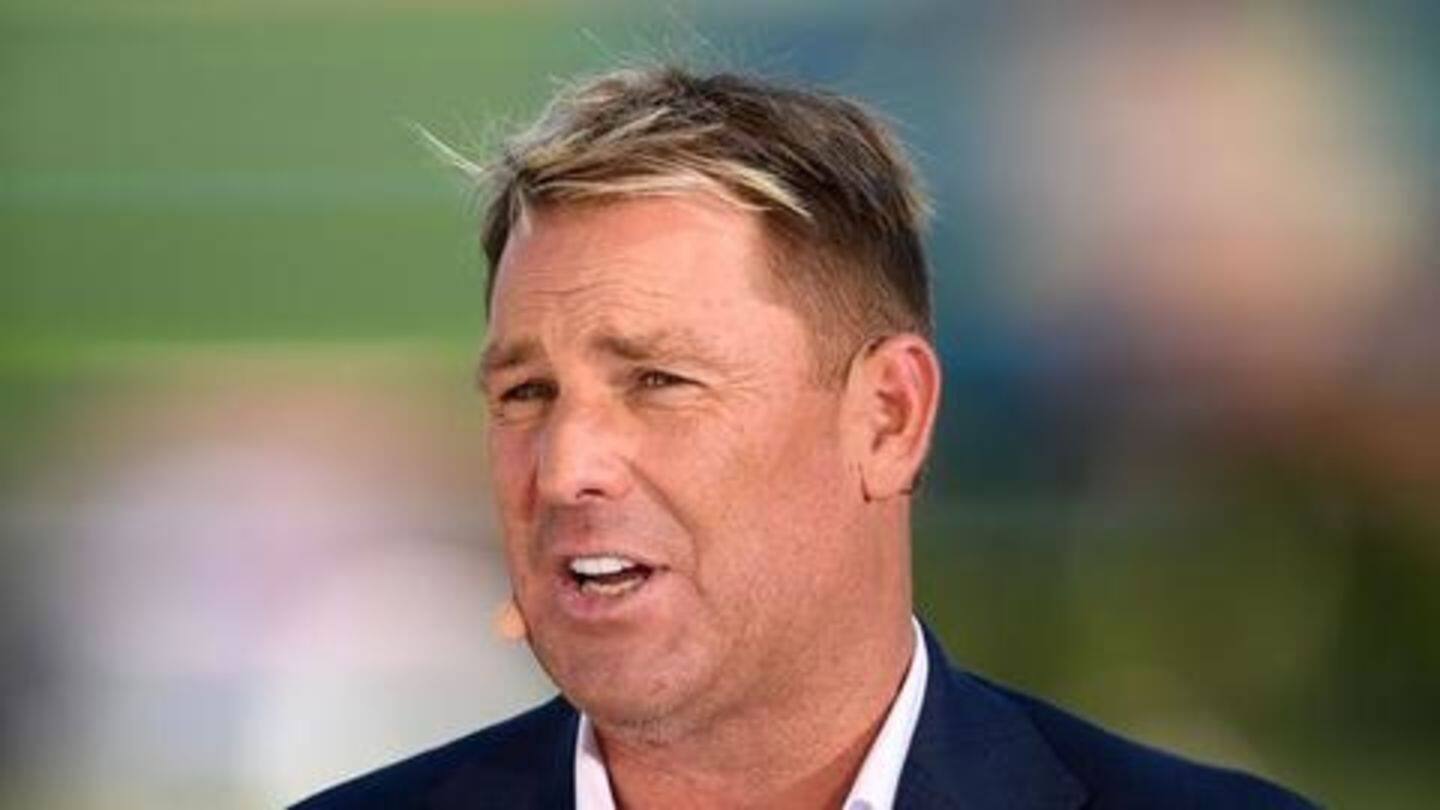 Australian cricketing legend Shane Warne gave his opinion regarding Virat Kohli as a captain in a recent interview to NDTV. The master leg-spinner is of the view that among the cricket captains today, Kohli is definitely a great leader of his men but he doesn't have the best tactical mind. Warne has named two other captains as his favorite tacticians. Who are they?
Warne on international captains of this generation
When speaking about captains, Warne said that he believes Tim Paine (Australia) and Kane Williamson (New Zealand) are tactically sound than Virat Kohli. However, he added that he is a big fan of Virat Kohli and believes the Indian captain to be the best leader of men at the moment. Warne said, "It's very hard to say if there are any standout captains".
Warne feels Dhoni will be essential for World Cup 2019
Warne also spoke on the importance of former Indian captain MS Dhoni in the Indian team which will compete for the World Cup in England. He believes Dhoni's experience will be crucial for India at the World Cup. He also added that India will need players like Dhoni, Kohli, Rohit Sharma, Bhuvneshwar Kumar, and Jasprit Bumrah to perform really well in the World Cup.
What did Wane say regarding Australia's World Cup chances?
Warne is also confident about his national team, Australia, performing well at the World Cup as players like Steve Smith and David Warner will be returning to the fold. Warne believes, with players like Pat Cummins, Mitchell Starc and others ready to change Australia's recent run of form, they can definitely reach the semis, and might also win the World Cup and surprise everyone.
Warne also spoke about IPL and Rajasthan Royals
Shane Warne has joined Indian Premier League side Rajasthan Royals as their brand ambassador and believes they have the potential to reach the final this season. He praised the Rajasthan squad's depth with players like Ajinkya Rahane, Rahul Tripathi, Ben Stokes, Steve Smith and Jose Buttler being their top-order batsmen. He praised Rajasthan's decision to join a cancer research organization and wear pink jerseys.