5 most influential pay-per-view shows in wrestling history
5 most influential pay-per-view shows in wrestling history
Nov 01, 2018, 03:00 pm
3 min read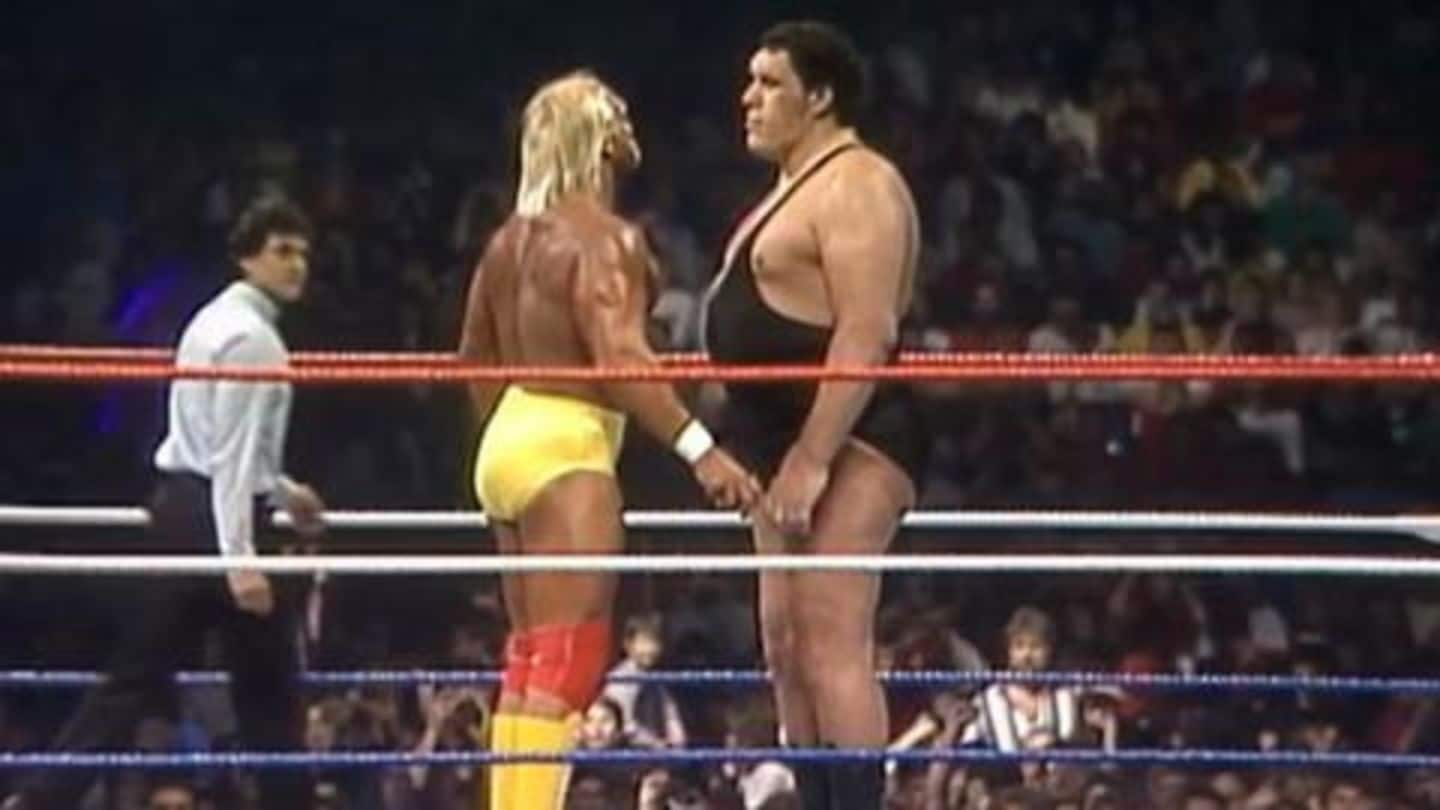 Pay-per-view shows are really important when it comes to wrestling, as one such show can influence storylines months before and after they take place. Over the years, certain shows have changed the audience's perception towards wrestling. These events have helped mold the business of pro-wrestling forever. Here we bring to you five such events which were the most influential in pro-wrestling's history.
WrestleMania 21 gave rise to huge future icons
John Cena, Batista, and Edge received major boosts at the WrestleMania 21 and went on to become major superstars and icons of the business. Cena defeated JBL for the WWE Championship and Batista defeated Triple H after the final break-up of Evolution. After this event, Cena and Batista became the faces of SmackDown and Raw respectively.
WCW Bash at the Beach 1996 showed anything can happen
Razor Ramon had famously left WWE followed by Diesel (Kevin Nash). They staged themselves as two invaders who have come to take over World Championship Wrestling. The third member was revealed to be Hulk Hogan at Bash at the Beach, and the crowd went wild with anger when their ultimate hero turned heel. This marked the beginning of NWO and wrestling's ultimate icon's heel-turn.
WrestleMania XIV saw the birth of the Austin Era
WrestleMania XIV is famous for giving the biggest wrestling icon, in the world, his ultimate moment. Stone Cold won the WWE Championship here after defeating Shawn Michaels, and the guest referee for this match was none other than Mike Tyson. What would follow is the Rattlesnake helping WWE to win the Monday Night Wars and oust WCW's Monday Nitro as the premium wrestling show.
Survivor Series 1997 sees the birth of the heel McMahon
Survivor Series 1997 is one of the most infamous days in the history of wrestling. Here, the Montreal Screwjob took place. It saw Bret Hart's feud with Shawn Michaels and WWE come to a nasty end. It even laid the groundwork for the best heel WWE has ever seen- Mr. McMahon himself, and he would take it to another level with Stone Cold.
WrestleMania 3 took pay-per-view shows to another level
WrestleMania 3 saw some of the best storylines and fights in WWE history. Ricky Steamboat came back from a crushed larynx to beat Randy Savage for the Intercontinental title. Aretha Franklin opened the show with a stunning performance as Alice Cooper accompanied Jake 'The Snake' Roberts. The most iconic WrestleMania moment took place here with Hogan body-slamming Andre The Giant.