Who's next after Messi and Ronaldo?
Who's next after Messi and Ronaldo?
Sep 29, 2017, 06:36 pm
3 min read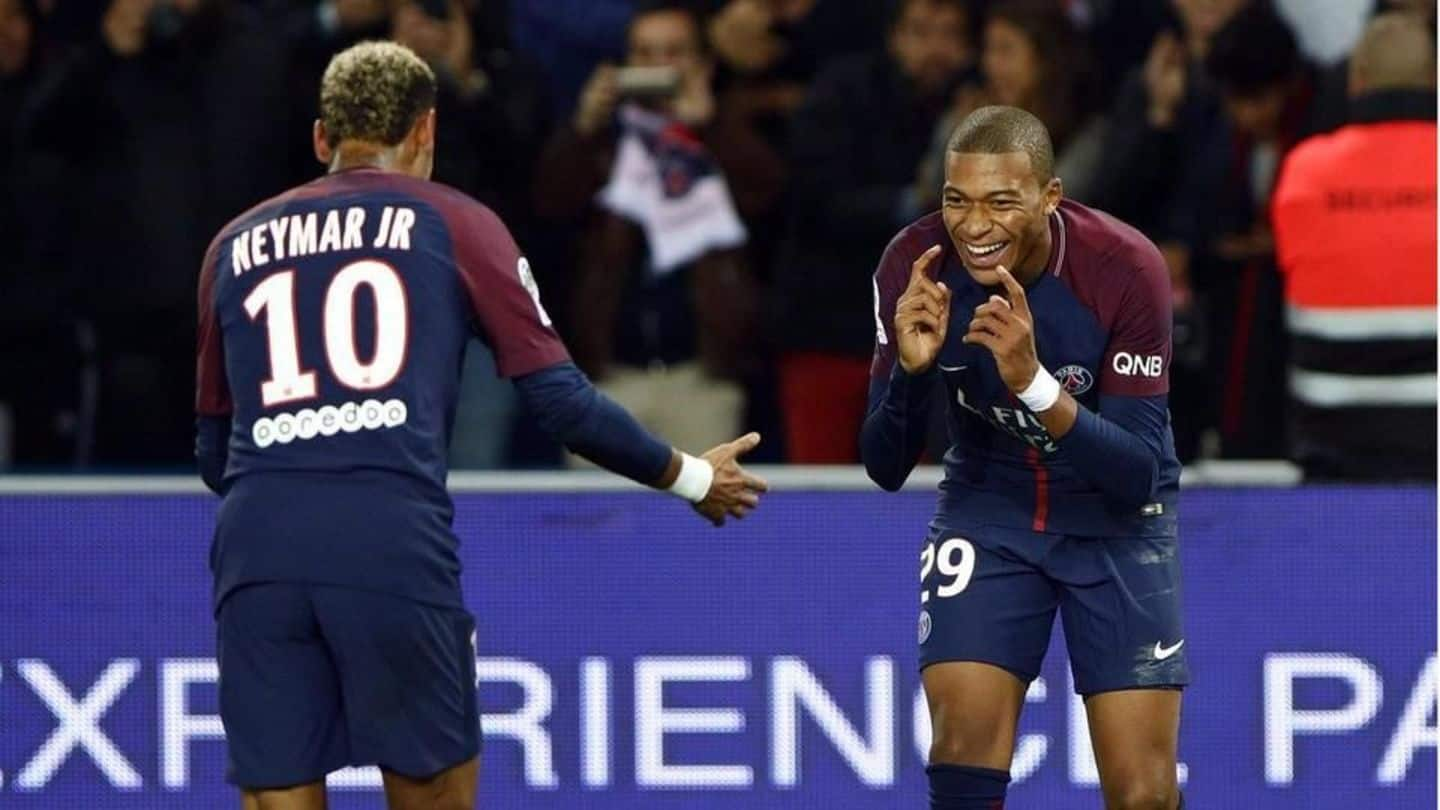 Lionel Messi and Cristiano Ronaldo, the world's best footballers, have been ruling the roost since 2009 and continue to do so even today. Both in their 30s, are at the fag end of their careers, having won all the possible club-level titles. Now let's look at some of the probable candidates who can fill their shoes in the near future.
Neymar Jr, the most likely player to carry the mantle
Neymar, with his top class dribbling skills and finishing ability, is the clear front-runner to succeed Messi and Ronaldo, The Brazilian superstar won the treble in 2014-15 season- UEFA Champions League, La Liga and Copa del Rey, playing alongside Messi at Barcelona. Having come out of Messi's shadow, Neymar is looking to make his own mark at PSG as their main man.
Eden Hazard, the best player in Premier League
Any top 5 player list would be incomplete without Eden Hazard. Hazard has been a part of Chelsea's two premier league winning seasons, 2014-15 and 2016-17, and has been a crucial play-maker for them ever since he joined in 2012. Speed, agility, dribbling and top-class ball control skills in addition to unselfish play put him as the plausible contender to take after Messi/Ronaldo duo.
Antoine Griezmann, an all-round striker
Antoine Griezmann, a complete player with great finishing technique, who works in the midfield and assists like a number 10, is another tough competitor. The French striker was part of Atletico Madrid team that reached finals of 2015-16 Champions League. Griezmann was the player of the Euro 2016, where France ended as runners-up, and also won the tournament's golden boot as the top goal-scorer.
Paulo Dybala, the jewel of Juventus
Paulo Dybala, nicknamed La Joya (the jewel), is without doubt the most promising youngster in Italian league. The Juve player has won back to back Serie A titles with the club, 2015-16, 2016-17, and was part of the team that reached Champions League finals in 2016-17 season. At 23, the Argentine with a deadly left foot, poses a tough competition to top strikers.
PSG and former Monaco player
Kylian Mbappe, the young football sensation from France
Kylian Mbappe, PSG's record summer signing from Monaco, has taken football world by storm with his performances last season. The 18-year-old helped Monaco win their first Ligue 1 title in ages (2016-17), and was part of their historic Champions League semi-final run last season. With his outstanding dribbling ability clubbed with unerring finishing, he is in line to become the world's top footballer.