Pakistan Cricket Board bans Umar Akmal for 3 matches
Pakistan Cricket Board bans Umar Akmal for 3 matches
Sep 29, 2017, 03:09 pm
2 min read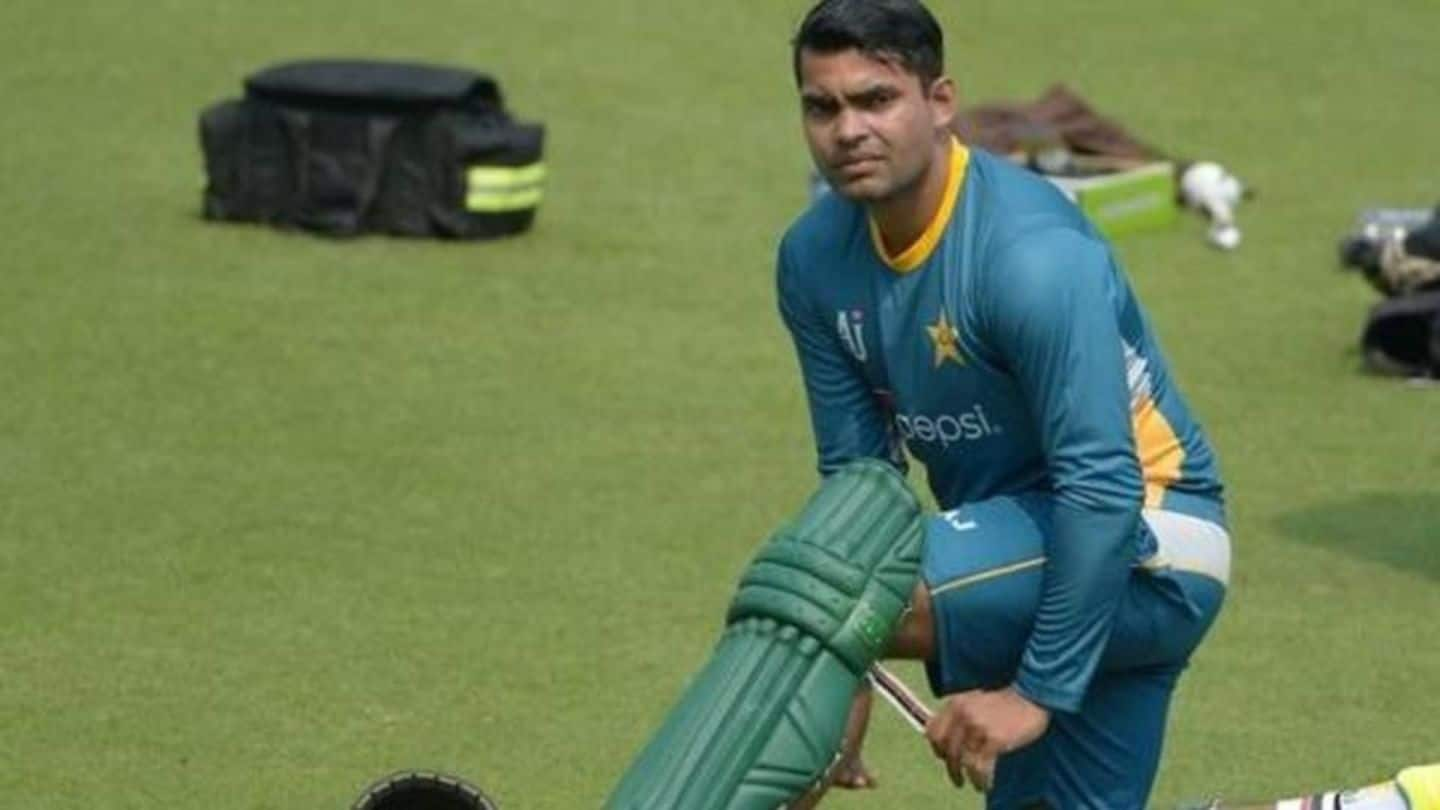 Umar Akmal has been handed a three match ban along with a fine of 1 million in Pakistan Rupees, by the Pakistan Cricket Board for breach of central contract. Further, the cricket board also imposed sanctions which will not allow him to play abroad for two months. This comes a month after Akmal's outburst against national team head coach, Mickey Arthur.
Akmal's allegations against coach Mickey Arthur
After having been dropped out of Pakistan's Champions Trophy squad for failing to meet the fitness standards, Umar Akmal in a press conference in August, accused team coach Mickey Arthur of harsh behavior and verbal abuse. Arthur, on the other hand, refuted the claims. PCB backed the coach and said that Akmal was attempting to deviate attention from his own failures.
Akmal's career in numbers
Umar Akmal has played 16 Tests, 116 ODIs, and 82 T20Is for Pakistan cricket team. His last match was an ODI against Australia at Adelaide, in Jan earlier this year.
Akmal's contract termination
Umar Akmal has repeatedly come under the scanner for fitness issues. With national coach Mickey Arthur having made fitness a top priority, Akmal found himself cut loose from the international squad. Notably, the controversy's favorite child was also not given the central contract by PCB for the year starting 1 July, 2017.
Akmal, since the beginning of his career, has been a part of various controversies. Some of them include, being fined for violating code of conduct in 2010, fined for snubbing Umpire in 2012, and spat with fellow cricketer Junaid Khan this May.