Famous football tricks and players who invented them
Famous football tricks and players who invented them
Jul 18, 2019, 04:44 pm
3 min read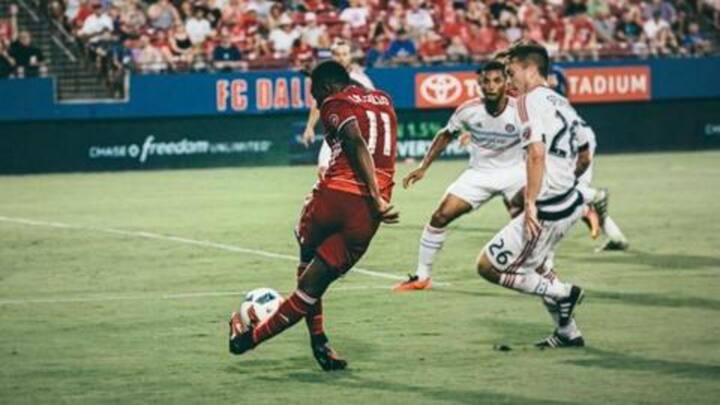 Football is one of the most followed sports and it brings joy to millions of fans around the globe. Over the years, we have witnessed several great saves, tackles and superb goals being scored that make a match even more interesting to watch. However, when you add trickery to the mix, it takes things to another level. Here we talk about famous football tricks.
The legendary Cruyff turn
Legend Johan Cruyff impressed one and all with his famous turn against an opposition player. Cruyff turn is one of the most evasive tricks in football against defenders. Large number of fans witnessed the same for the first time in 1974 World Cup in Germany. Cruyff faked to pass the ball before dragging in the opposite direction and venturing into the penalty area.
The Puskas 'V' move: Ferenc Puskas
Ferenc Puskas was a striker who played for Real Madrid. The Puskas V Move was witnessed for the first time in 1953 while he was representing his nation. Puskas received the ball on the edge of the six-yard box. Instead of shooting, he opted to drag the ball back. He tricked the defender to move in a different direction in just one fluid movement.
The Marseille Roulette: Diego Maradona
'The Marseille Roulette', also known as 'The 360' and 'The Gringo', was brought into play by legend Diego Maradona. This trick is used when running towards the opposition's end and using either of the foot to stand on the ball and spinning over it. This helps in shielding the ball, before dragging it away. Zinedine Zidane utilized this trick often during his playing days.
The step-over is considered to be one of the most effective tricks in football. Here the maneuver helps a player to create space to pass, cross or shoot, if he gets things right. Some of the legends like Zidane and Cristiano Ronaldo have used it. But reports state that Dutch footballer Law Adam was the first to get this thing right.
The Panenka- Antonin Panenka
The Panenka was introduced by Antonin Panenka. In the Euro 1976 final, the game went to penalties. Panenka won the final after deciding to chip the ball straight down the middle of the goal. Since then, this has been picked up by many players.
The back-heel: Alfredo di Stefano
It is one of the popular tricks in the game and can produce a result if done correctly. Players use this trick when they want to play a pass or a shot in the opposite direction from where they are actually facing. It is believed that former Real Madrid forward Alfredo di Stefano was one of the first footballers to execute it in 1955.