Has Suresh Raina thrown away his spot in ODIs?
Has Suresh Raina thrown away his spot in ODIs?
Jul 18, 2018, 06:24 pm
2 min read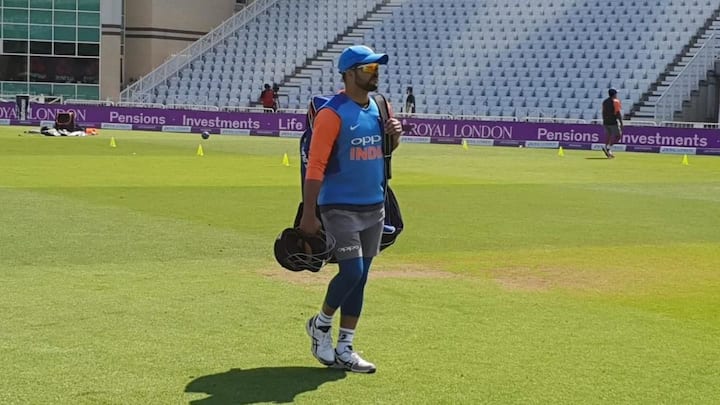 Suresh Raina made a return to the ODI fold, for the England series, on back of his stellar T20I form. A lot was expected from the southpaw, as the management believes that he can guide the middle-order, which has been India's Achilles' heel. Against England, he was below par and we fear this might be the end of his ODI career.
India facing middle-order woes at the moment
India's batting line-up is almost settled apart from two positions (number 4 and 5). In the recent past, Kohli has tried out a lot of options. We have seen, at least, seven players being used. But the issue hasn't been resolved. And that's why, the England series was important for Raina. His scores of 46 and 1 are not enough to justify his selection.
Raina threw away his wicket
The platform was set for Raina, in both the ODIs, to show his mettle. He came in at a time when India needed him to bat long. The innings of 46 at Lord's looked like a promising one, but just when he looked settled, he threw it away with an abysmal shot. And his vulnerability was caught, early on, in the 3rd ODI.
India should back the players they select
The Indian team is in a fix with a lot of chopping and changing. Having said that, KL Rahul should be backed against Australia and for the 2019 World Cup. It just leaves one slot empty. Virat Kohli should choose one player and back him completely. It can be anyone but he should be allowed to play freely and shouldn't be concerned about selection.
India should fix their middle order
If India want to stake a claim in 2019, they need a settled middle-order. KL Rahul is likely to be picked for the number four slot, but doubts remain on who could join him. Dinesh Karthik looks like an obvious choice and he could come in for Raina. Manish Pandey and Shreyas Iyer could add solidity from the bench.
India have plenty of options, but need to be wise
India have plenty to choose from, which include the likes of KL Rahul, Dinesh Karthik, Manish Pandey, Shreyas Iyer, Kedar Jadhav, Ajinkya Rahane and Ambati Rayudu. Since India won't play any other ODI series in 2018, they need to be shrewd about whom to pick.