Reasons why Manchester United should sign Jadon Sancho
Last updated on
Mar 31, 2020, 05:04 pm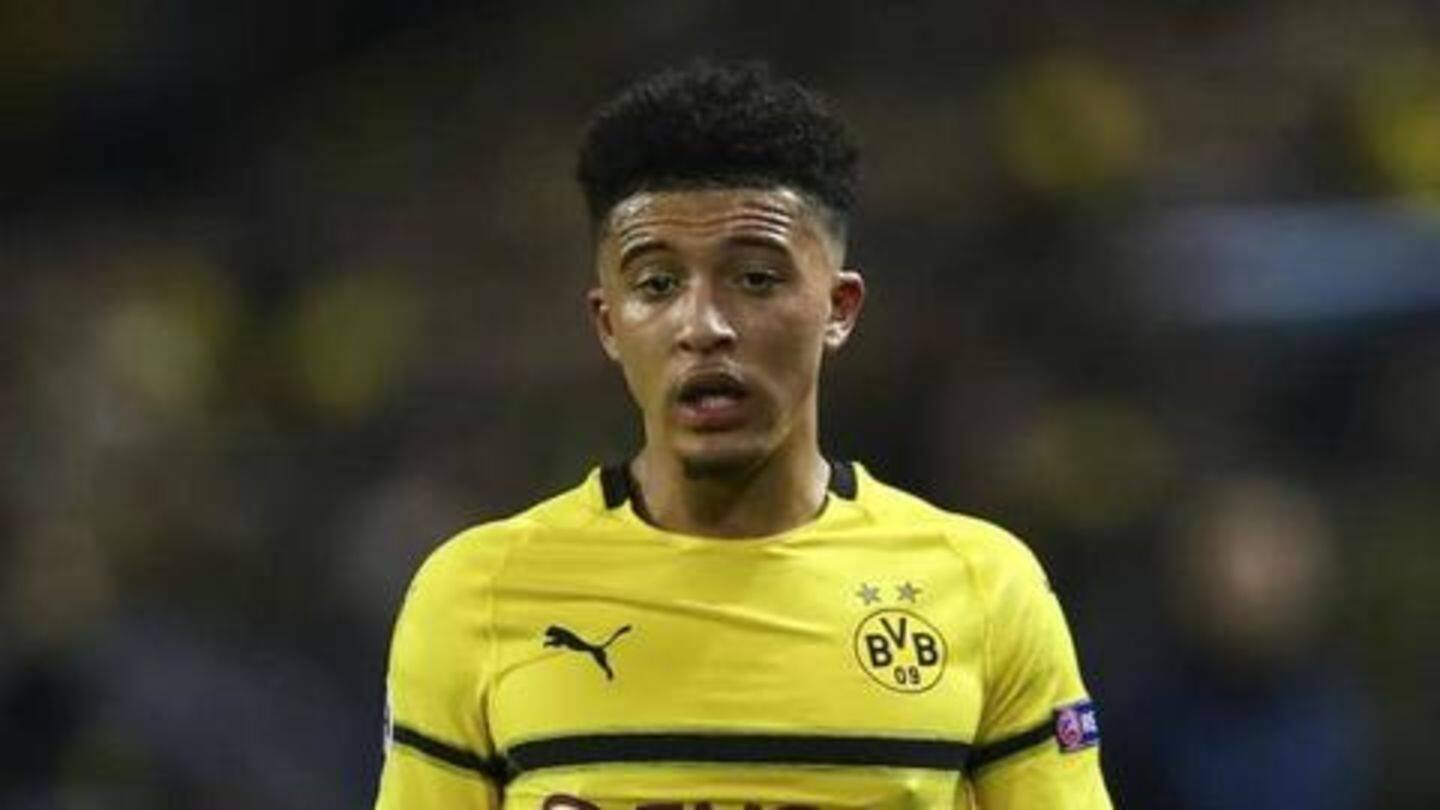 Borussia Dortmund's Jadon Sancho has been rumored to make a move to Manchester United in the summer transfer window. The England youngster is a rare gem and is believed to be following the footsteps of Kylian Mbappe. With plenty of attacking intensity on offer, Sancho could be an ideal signing. Here's why United should sign Sancho.
Sancho has unofficially agreed a deal with United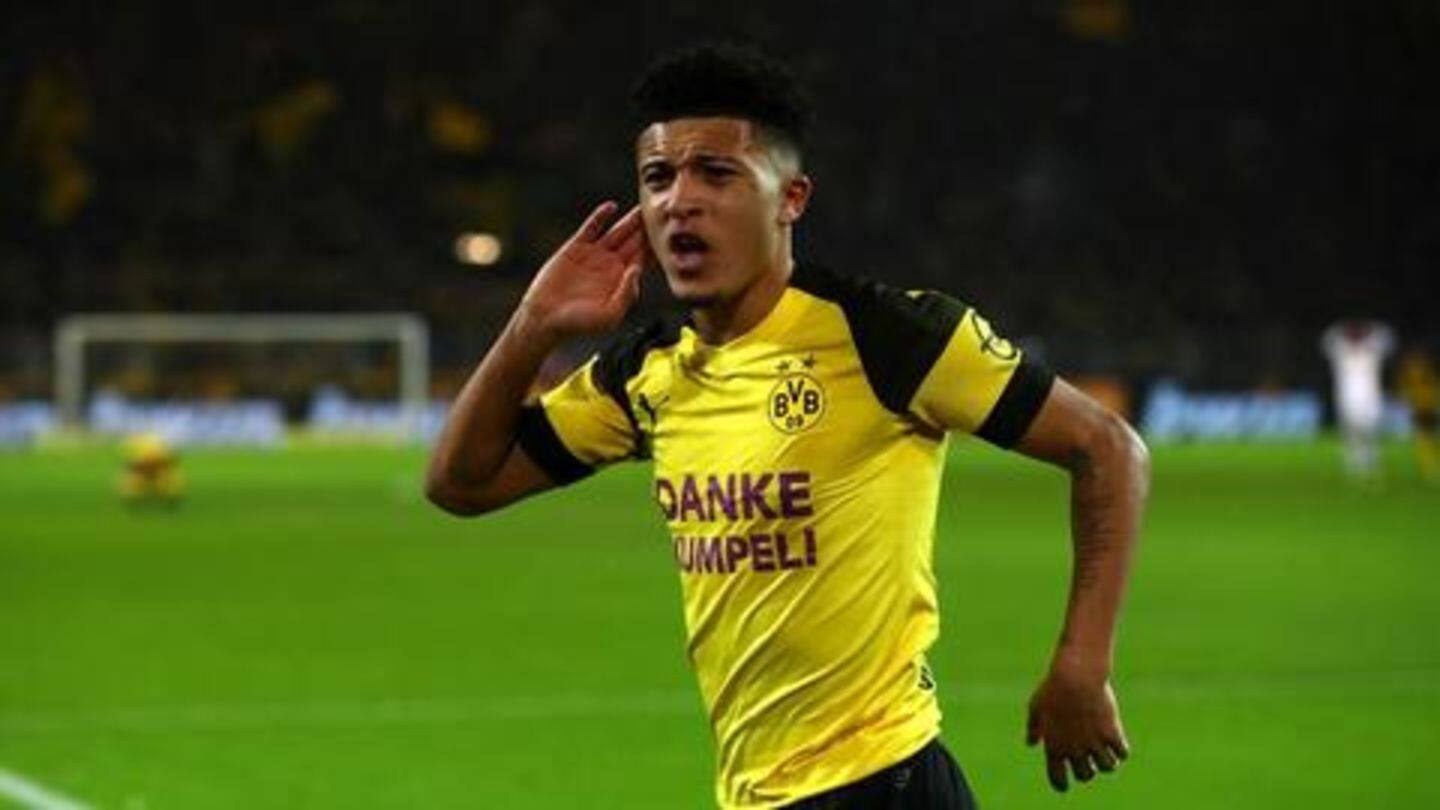 Reports have claimed that Sancho has unofficially agreed a deal with the Premier League club. He has also been promised the famous number seven shirt worn previously by legends David Beckham and Cristiano Ronaldo. Dortmund are believed to be asking €130m for Sancho and United will aim to snap up the player. He is also expected to command close to £400,000 a week.
Sancho could be part of an exciting project under Solskjaer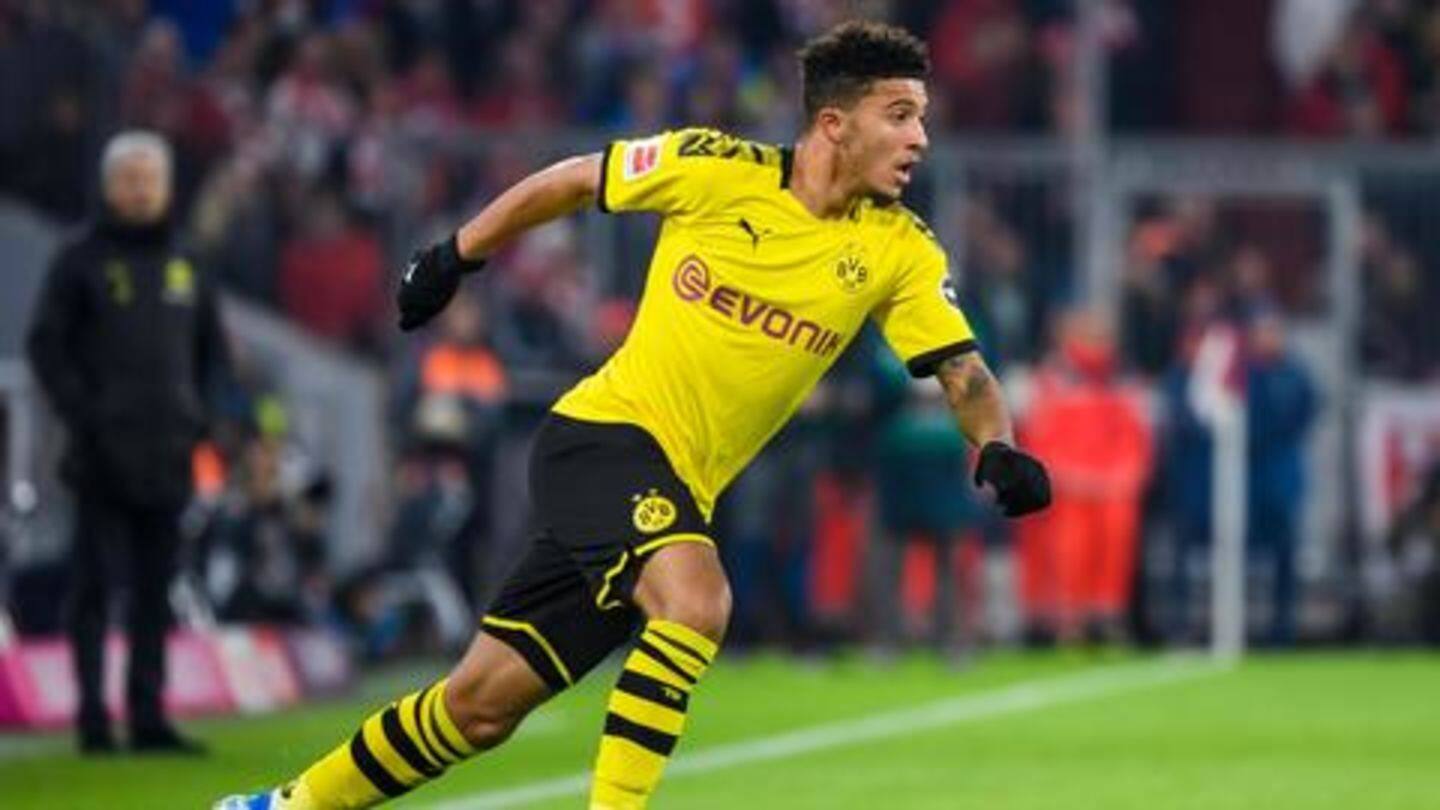 United manager Ole Gunnar Solskjaer is building a side blended with plenty of youth and experience. All his signings have had a positive influence during the 2019-20 season. Sancho could be a solid addition in this team and he is believed to be interested in Solskjaer's vision. Bruno Fernandes came in and has had a telling impact already. Sancho could be the next force.
Sancho could form a potent attacking force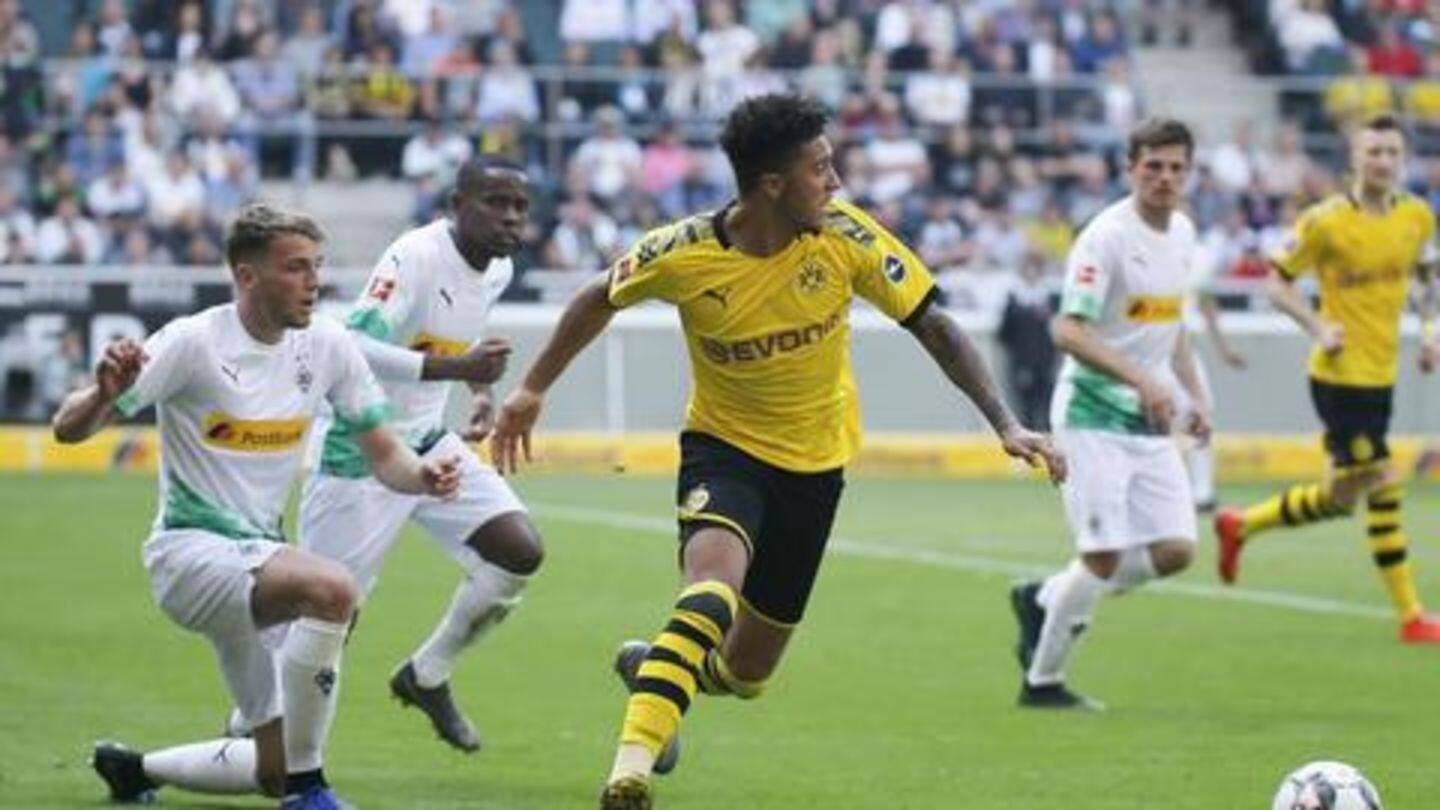 United have a sound attacking mix. Anthony Martial, Mason Greenwood and Odion Ighalo offer different things as strikers. The fast and energetic Daniel James fills up the right-wing, whereas, Marcus Rashford is natural wide left. Fernandes brings creativity at number 10, with Juan Mata offering the versatility both as an attacking mid-fielder and a winger. Sancho could add to the rich quality and dynamism.
Sancho has prolific numbers to showcase his mettle
Sancho, who turned 20 last week, has scored 31 goals and provided 42 assists in 90 games so far in his senior career. At this age, Ronaldo had 16 goals and 16 assists in 107 appearances, whereas, Lionel Messi amassed 26 goals and just eight assists In 35 games across competitions in 2019-20, Sancho scored 17 goals, before the coronavirus impacted all sport.
What can Sancho offer at United?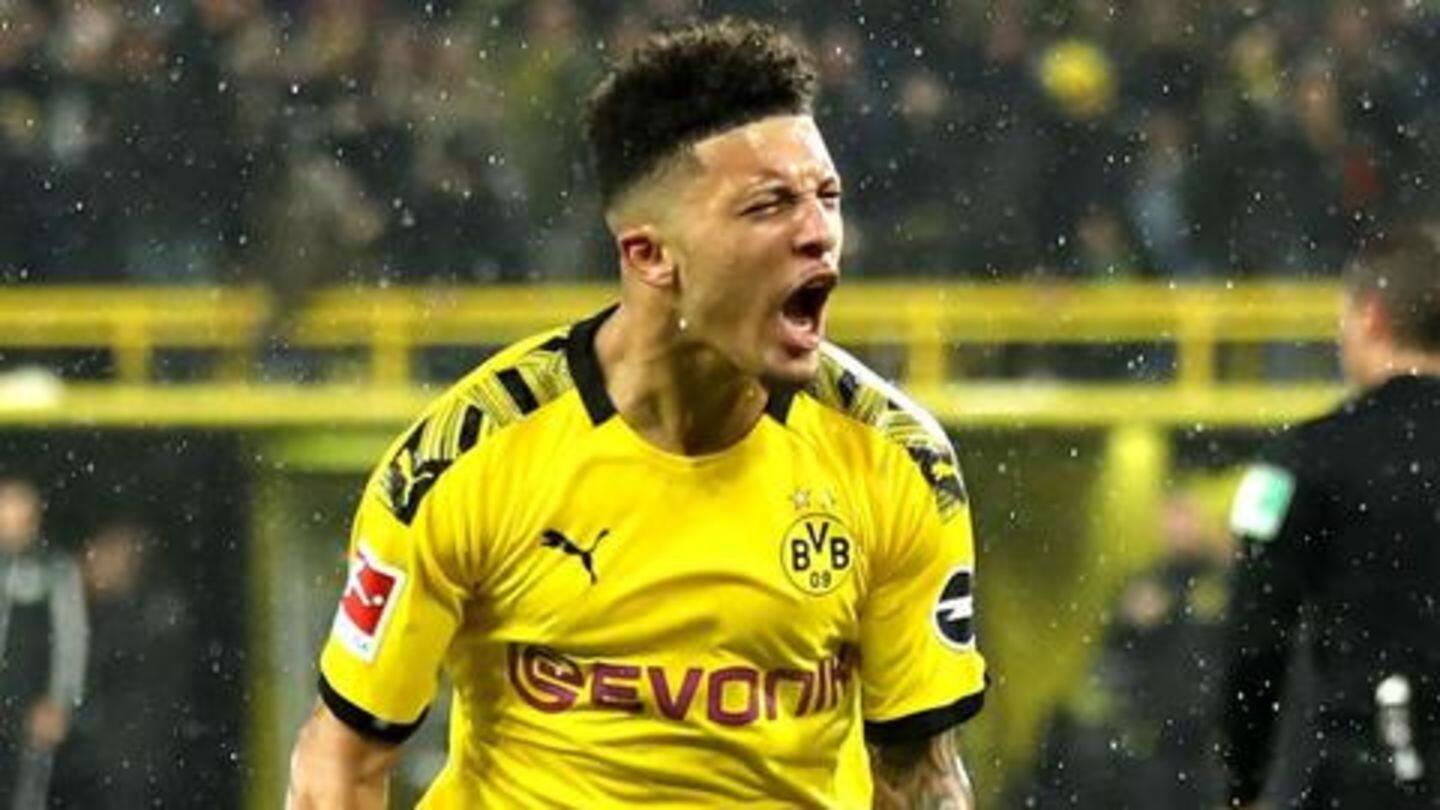 The England youngster can fit in perfectly on the right as a winger. He can also play from the left as an inside forward. Sancho is extremely quick, technically sound and makes intelligent moves to unsettle defenses. He is capable of dribbling his way past defenders. Despite being inexperienced, he can make correct decision on the pitch. He can also change his directions quickly.