Will Liverpool win the Premier League 2019-20 title in March?
Last updated on
Feb 16, 2020, 05:02 pm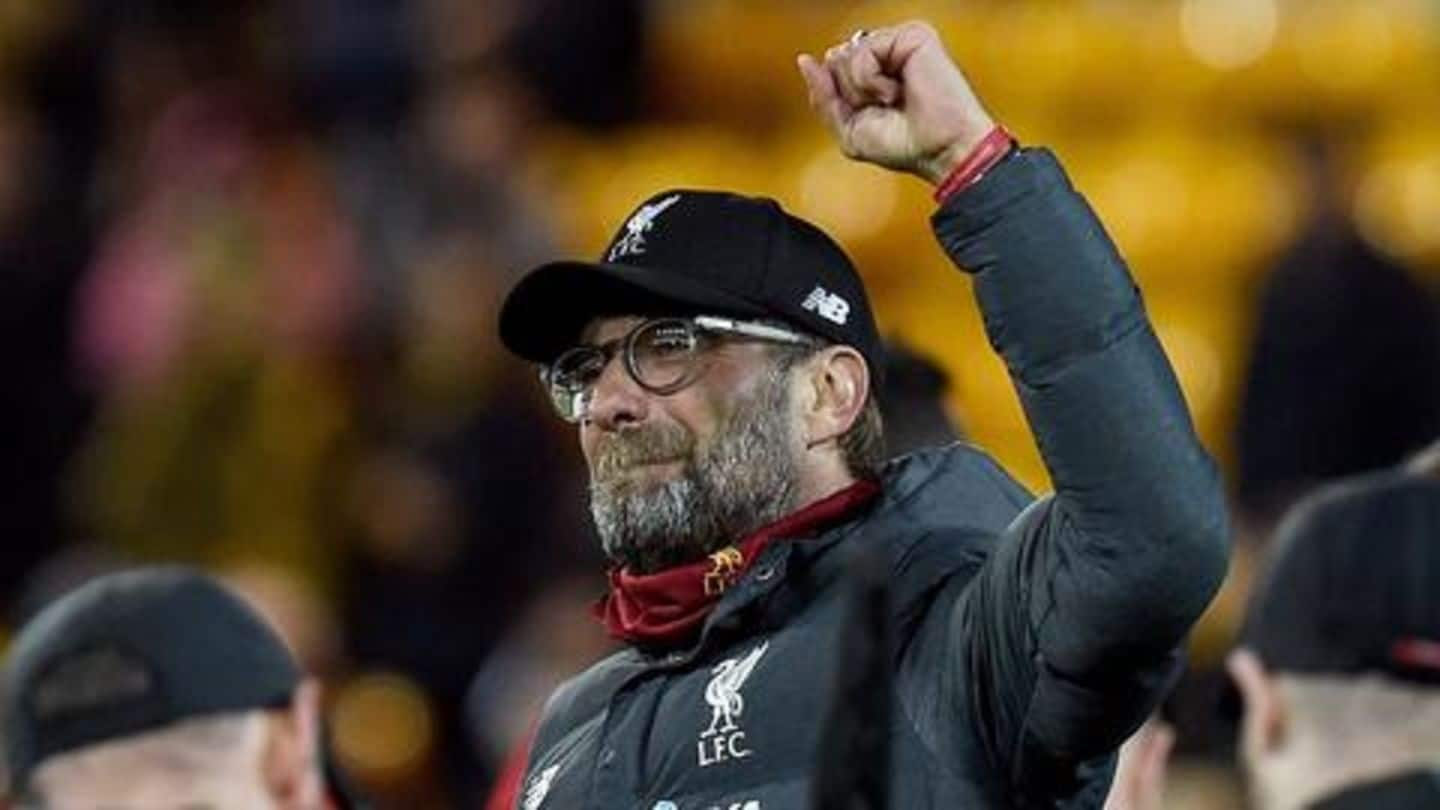 Premier League leaders Liverpool have been outstanding this season. The side is yet to lose a single game in the league and have collected 76 points from an available 78. To top that, they have been unbeaten in 43 consecutive Premier League matches. Liverpool need another five wins to wrap up the title. Will it be in March itself? We analyze.
Liverpool are 25 points above second-paced Man City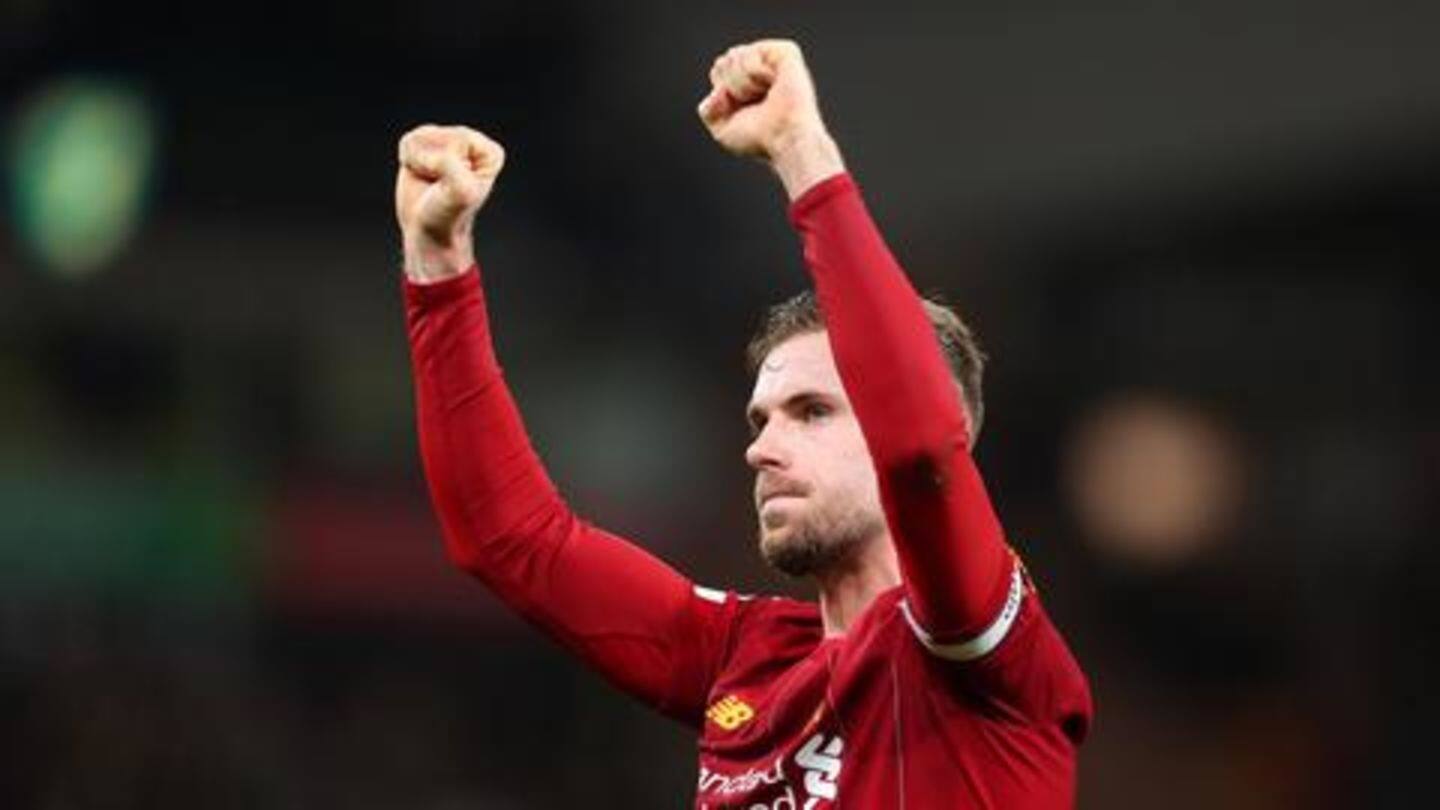 After a 1-0 win over Norwich City away from home in gameweek 26, Liverpool moved 25 points clear of second-placed Manchester City, who host West Ham on February 19. Liverpool have conceded just 15 goals all season in the league and have a difference of +46. Notably, they have kept 10 clean sheets in the past 11 matches. The Reds have been superb.
Liverpool have a chance to win title on March 7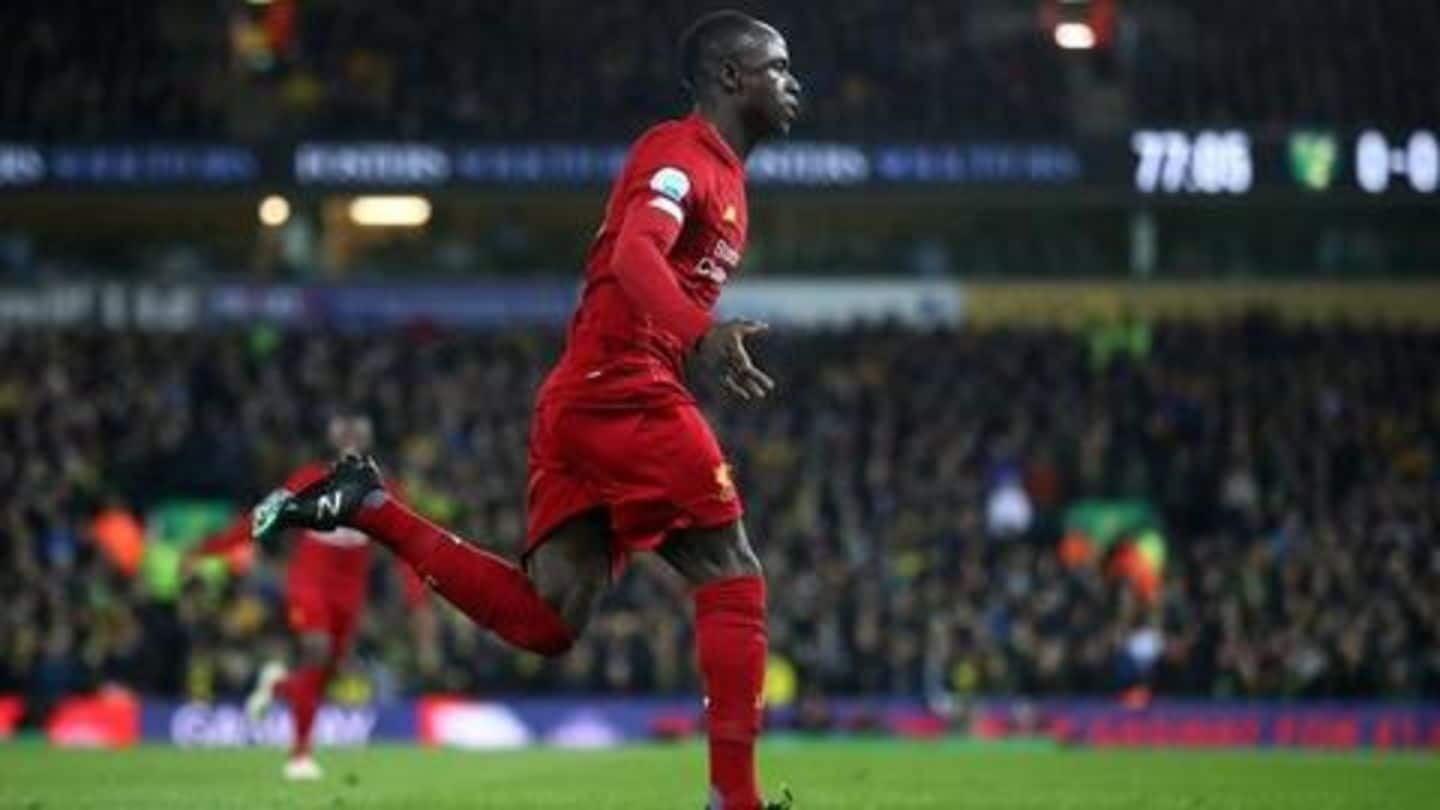 According to BBC, there is a possibility for the Reds to win the title against Bournemouth on March 7. Liverpool need to win all their games till then. Prior to that match, Liverpool face West Ham on February 25 and Watford on February 29. However for this to happen, both Man City and Leicester need to slip up.
Liverpool can be champions in Merseyside derby
Liverpool need five wins to guarantee themselves the league title from 12 matches. However, they can seal the title in the fourth game from here on. They face arch-rivals Everton on March 16. If City lose one of their next three games between now and March 14, then Liverpool can grab the title in the Merseyside derby, provided they win games including this tie.
Reds can also win the title at the Etihad
If Jurgen Klopp's side loses a game in the build-up to their fifth league fixture against Crystal Palace on March 21, then a win against champions Man City on April 4 could hand them the trophy at the Etihad Stadium.