A boy reading book in Federer-Nadal clash wins the Internet
A boy reading book in Federer-Nadal clash wins the Internet
Jul 13, 2019, 07:14 pm
2 min read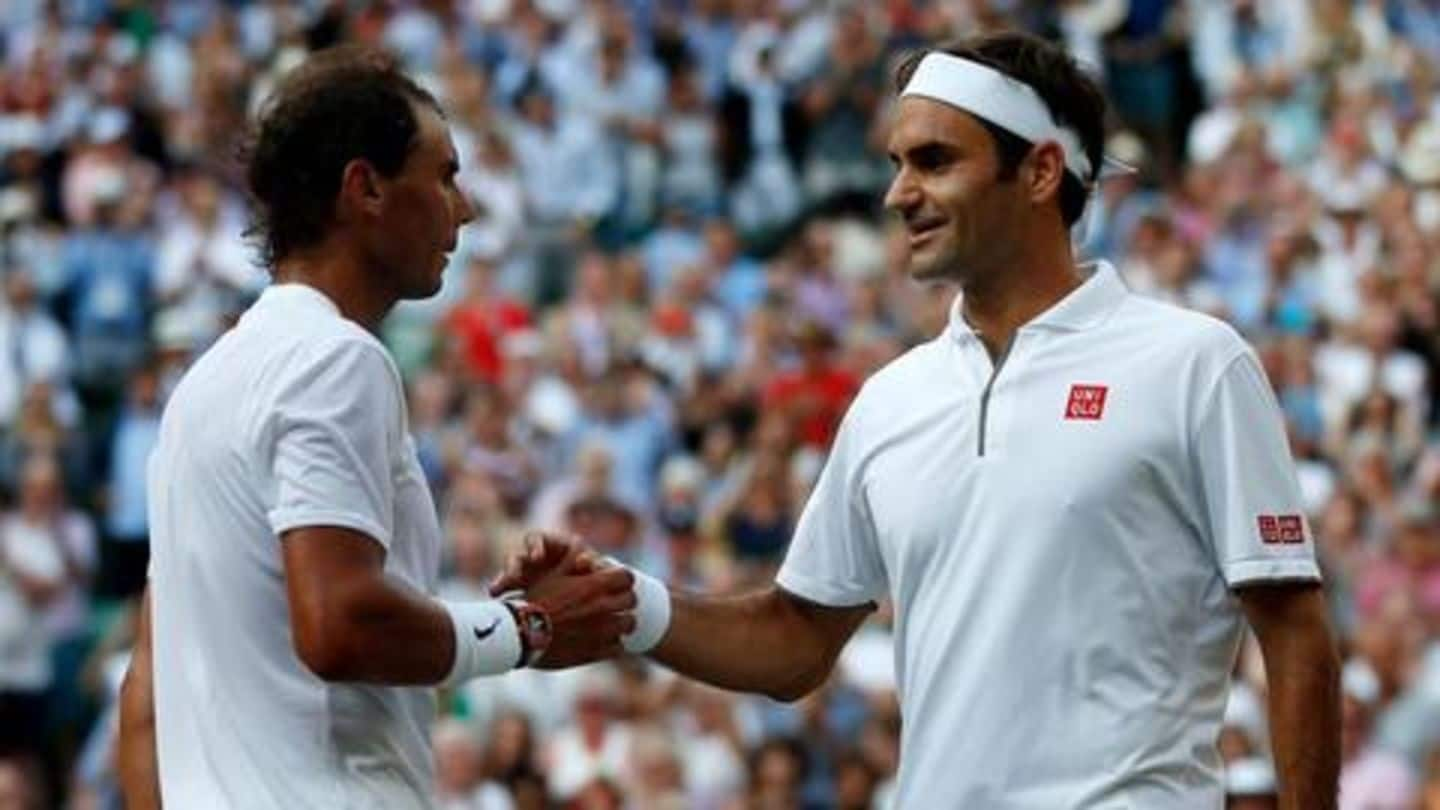 The Wimbledon 2019 was lit up when two of the greatest players, Roger Federer and Rafael Nadal fought it out for a place in the final. While it was Federer who reigned supreme, these two were not the only center of attraction during the mega clash. A member of the crowd won the Internet, when he was spotted reading a book during the match.
A young boy spotted reading book during the tie
As both the men were going head-to-head at the center court, with each pocketing a set, the camera panned onto a boy in the stands, who was spotted reading a book. Interestingly, it was during the course of the match, and not a break between the sets. After he was shown on live television, Twitter made him a sensation.
Is the book more interesting than Federer-Nadal clash?
Was Fedal clash that boring?
Federer overcomes Nadal to reach his 12th Wimbledon final
Federer came up with a fine performance against his arch-rival Nadal. He tamed him 7-6, 1-6, 6-3, 6-4 to reach the final. This would be Federer's 12th final appearance. Notably, Federer already has 8 Wimbledon titles to his name. With this win, he also became the third oldest player to reach the final of a Grand Slam.
Federer to take on Novak Djokovic in the final
Following an exquisite performance in the semis against Rafa, Federer would have one last task. He needs to come up with an even better performance as he takes on reigning world number one Novak Djokovic in the final on Sunday. While Federer would be chasing his 21st Grand Slam, Djokovic would be eyeing his 16th Slam. The match will be held on Sunday.