WWE: Here are five unknown facts about Kofi Kingston
WWE: Here are five unknown facts about Kofi Kingston
May 18, 2019, 03:23 pm
3 min read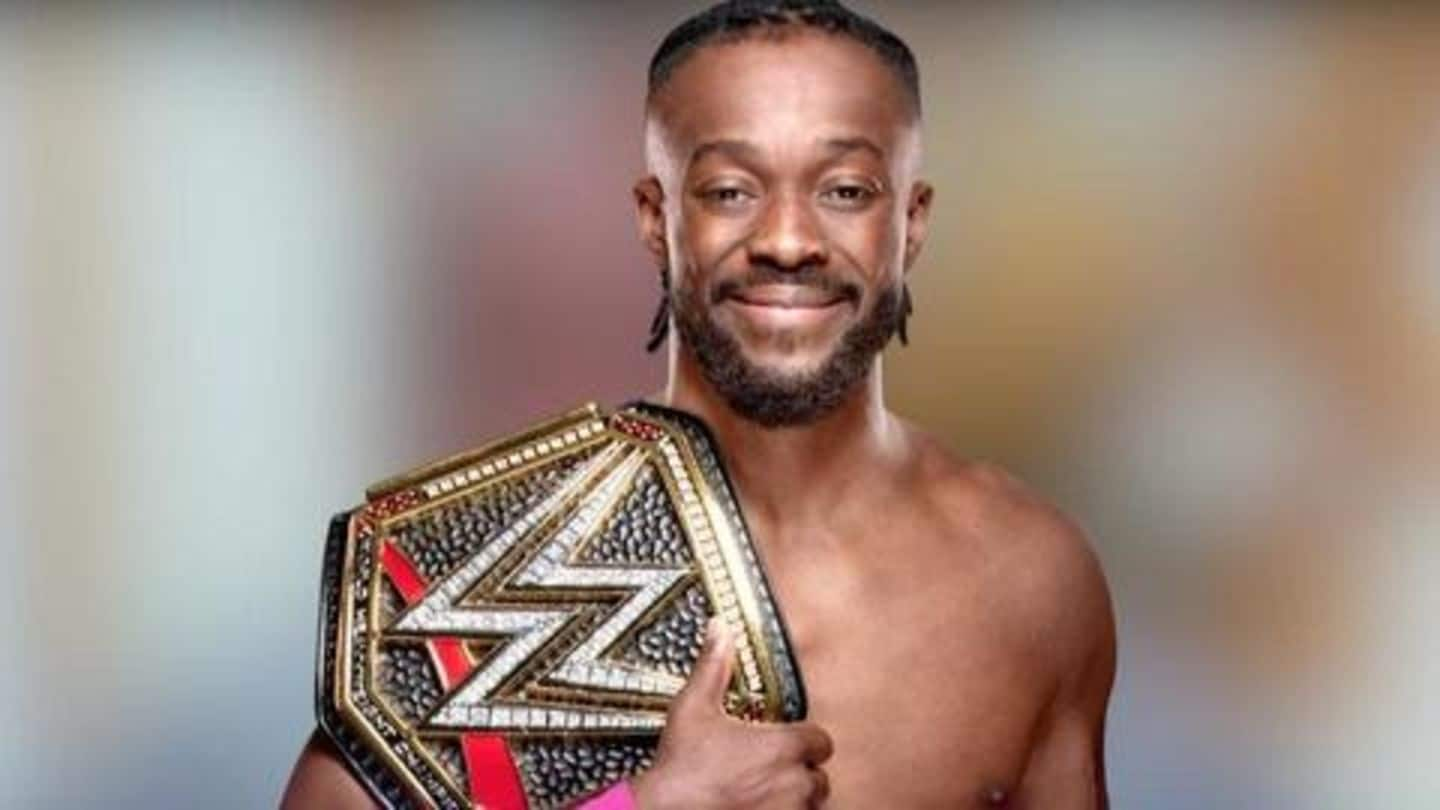 Kofi Kingston has been on a dream run ever since he shot to fame with WWE. As he became an overnight sensation in the WWE Universe, Kofi was rewarded with a Championship opportunity at WrestleMania 35, which he won. With fans continuing to cheer for him, have you ever wondered how much do you know about the champion? Here are some facts about him.
First African-born to win WWE Championship
Kofi hails from Kumasi, Ghana. He moved to USA in 1994 with his family to eventually settle in the States. As he started his pro-wrestling career in 2005, he joined a list of elite African wrestlers. Like Kofi, even other African wrestlers had won US and Intercontinental Championship titles. But this year he became the first ever African-born wrestler to win the WWE Championship.
He has plenty of Royal Rumble saves under his belt
Anyone who has been following WWE for years must be knowing that the Royal Rumble is an event where Kofi made a name for himself. Although he has never won the tournament, in his 11-year career, he has had around ten historic moments in the event. Each time, he came up with a unique tactic to save himself from getting eliminated from the event.
He was the longest reigning Tag-Team champion with New Day
While Kofi has won many accolades in WWE, the Tag-Team Championship remains one of his top prizes. Being a six-time champion, his most memorable reign was with his current stable The New Day, involving Big E and Xavier Woods. The trio held the championship for a record 483 days during their second reign as the champions, which remains the longest to date.
He was involved in real-life feud with Vince McMahon
Hardly anyone knows this, but thanks to Chris Jericho, who revealed that there was a time when Kofi had a real-life feud with Chairman Vince McMahon. While Vince had once told Kofi, "Maybe one day you will get over", Jericho urged Kofi to confront Vince and ask if he had any problem with him. Even though they had a confrontation, nothing serious happened.
He almost quit WWE before joining New Day
Prior to becoming successful with The New Day stable, Kofi had a rough time in WWE. It was also revealed that he had almost quit WWE prior to joining New Day. "At a certain point, when you keep going out there and doing the same thing over and over again, it gets repetitive and boring," Kofi said during Booker T's Hall Of Fame podcast.